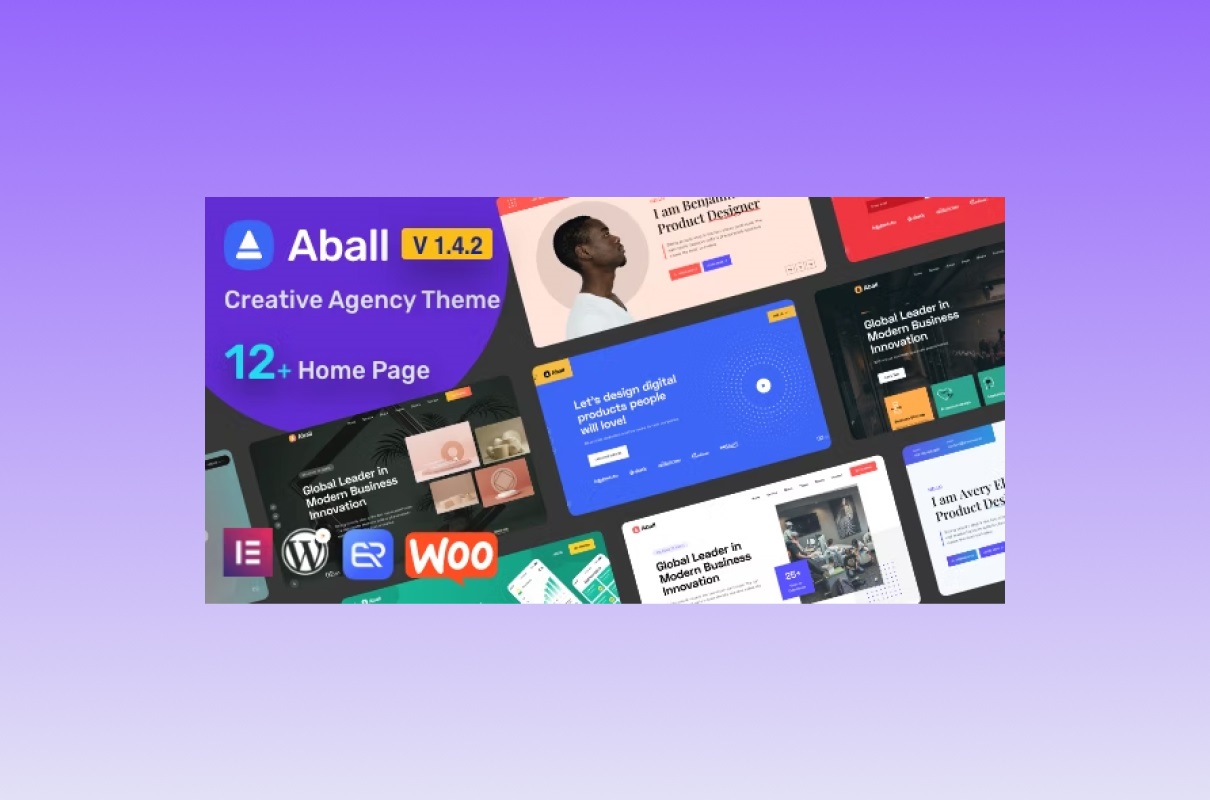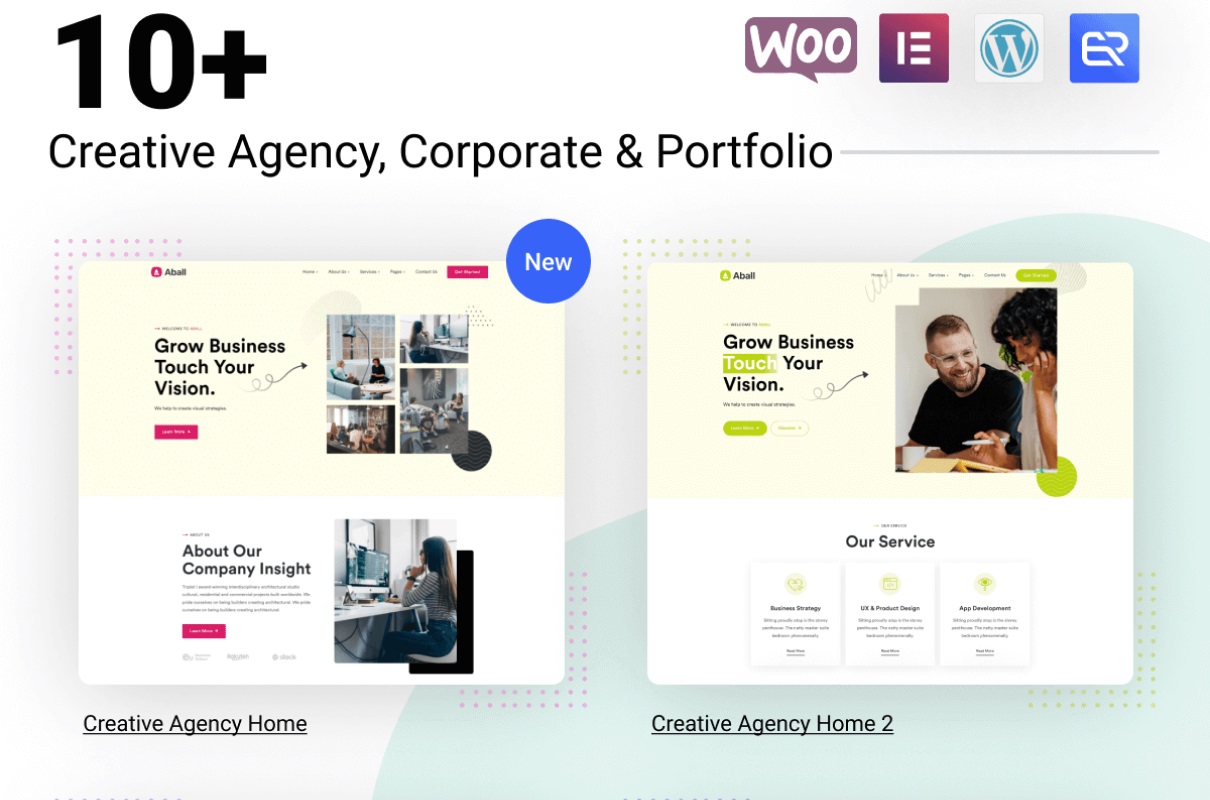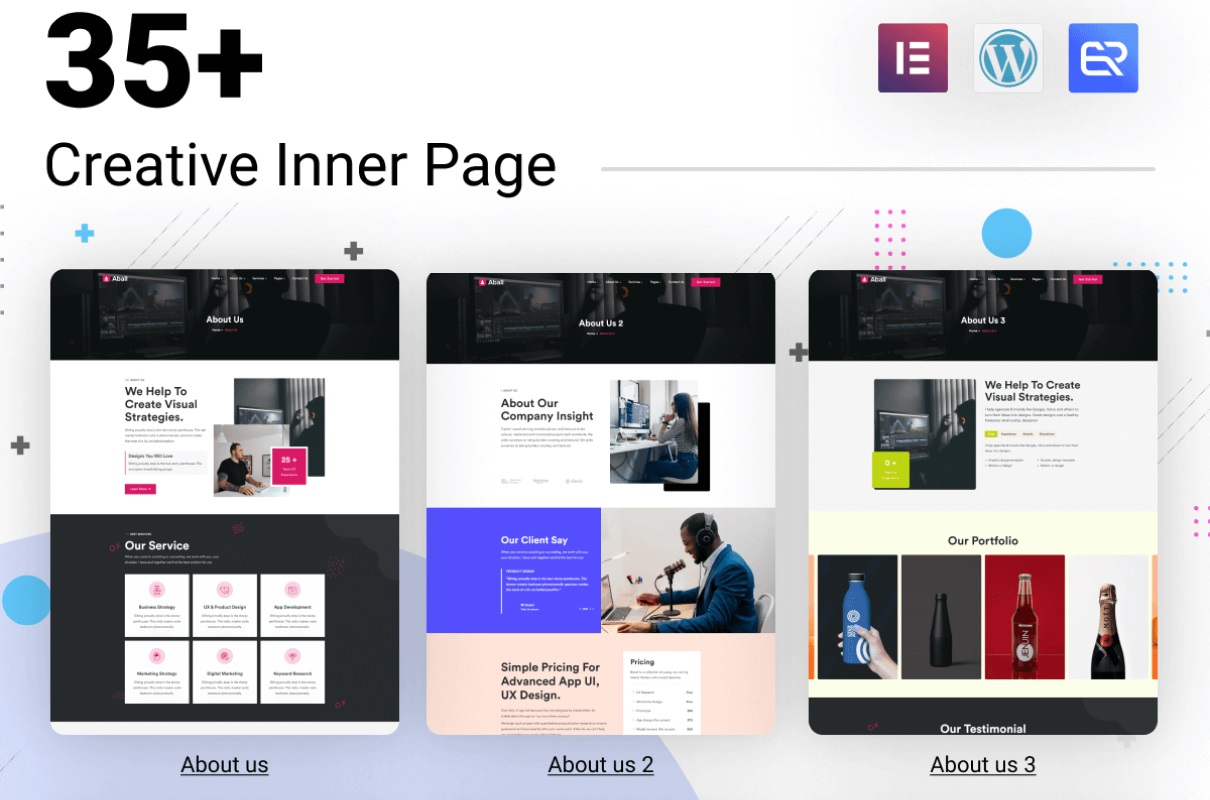 Whether you're running a creative agency, and want to engage your new clients, make sure your website has a stunning and innovative appearance. In other words, let them know and feel that their site will be just as astonishing as yours. And the Aball WordPress theme handles all of these tasks.
Finding the right agency for your taste takes work. For this reason, the site should be client-friendly and have a large and powerful "Portfolio Block" — this part of your site is more than just a block. This item offers many styles of portfolio blocks and focuses on delivering to your clients the absolute best look of your artwork. Moreover, there is a price block where your customers can view what you are offering and how much it will cost.
Additionally, it allows you to launch a professional-looking creative agency online with no coding knowledge, whether a startup, digital agency, creative agency, digital marketing, software, coworking space, or even for application. We hope the introduced features inspire you.
Introducing Fantastic Features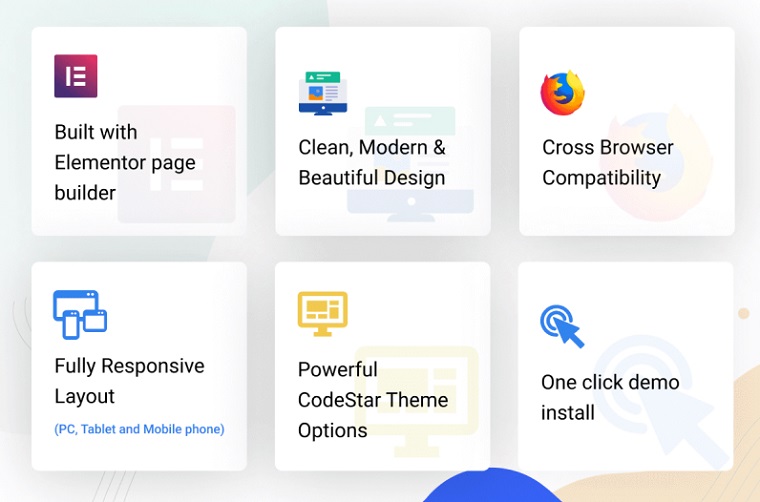 QuomodoTheme designed this item in a clean, modern, and eye-catching design. It's a fully adjustable template with many powerful plug-ins and features, allowing you to get it just the way you want it. In addition, it delivers SEO-optimized layouts, letting you bring in as many customers as possible.
It offers over 10+ creative, corporate, and portfolio pages. There are also 35+ inner pages combining all kinds of creative and stunning design styles and over 2000+ Font Awesome icons. So it's a lot of different ways to make your visual part more unique extremely fast. Also, it offers many options for your design, so you'll never get bored.
Now there is no big deal, you may add your content, such as images, videos, and text, or change the icons, but overall the template can be used right out of the box without having to create it all from scratch. Isn't it great?
It's time to find out what else you're getting:
Increasing your traffic is easy with SEO
Search engine optimization (SEO) is the practice and art of web page optimization for high search engine rankings.
It is no secret that people do Google searches all the time on the Internet. Pages better designed for searches will be at the top of the ranking results.
So, this product has this feature on the board that helps you to improve your search rankings and drive more traffic to your website in the most effortless way possible. As a result, this makes it easier for visitors to find your agency online and purchase whatever products or services you have on offer.
Designed for multiple devices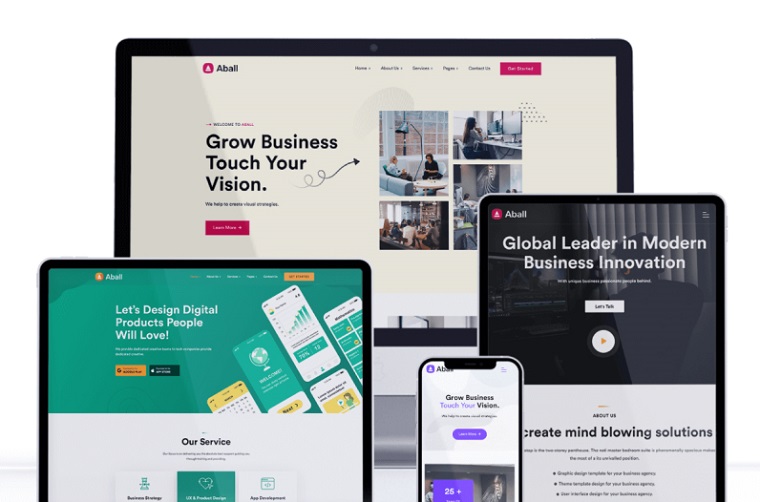 Every year, the number of smartphones and tablets purchased increases. In short, it's essential to make sure that your website is easy to use and displays nicely on any device at any resolution. The author delivers templates that are flexible and perfectly responsive.
One-touch Mega Menu
Thanks to this feature, you may easily create a flexible navigation menu with an unlimited number of items. Now your website will be more compact, professional, and uncluttered, letting you effortlessly navigate through the website.
Supercharged by Powerful WordPress Plug-ins
Elementor
Elementor is a visual WordPress website builder which makes it easy and fast to create complex layouts with impressive visuals. It's already the best page builder of its kind, and creating sites with it is simply remarkable. So whether you're building a personal blog or the largest online store, this builder will power right through it with ease.
Elementor includes a drag-and-drop feature, allowing you to move every layout element in just a sec. And the drag-and-drop will be more powerful for non-coders. Elementor is capable of pop-up creation, which for most page builders is simply impossible. Plus, you save a lot of time because each element and overall design is automatically responsive for all devices when you create one.
WooCommerce
WooCommerce is an indispensable daily companion to running an online business that allows you to manage all processes wherever you are on any device.
It's a free plug-in that adds e-commerce functionality to your website and combines all your commerce on a single platform. However, to take maximum advantage of all the features and add a lot of flexibility to your site — you need a Paid Plan.
Contact Form 7
Contact Form 7 is an easy way for site visitors to contact you, significantly impacting your business and email marketing. There's no problem using it even if the template already has one. This plug-in is much better because it's easily customizable and easy to use.
Support Documentation
To find out more about Aball, you'll get our comprehensive documentation by email for free after you purchase one. As you become more familiar with the documentation, you'll find it more effortless and more convenient to work with it.
Get Help on the Fly
You may always to have the support you need the way you want it. Right on the main page of the product, you can tap on the "Support Center" without upselling. So if you're looking for more information on how to get the most out of it, the author always tries to answer any questions you may have.
A Quick Guide to Installing and Using Plug-ins
Plug-ins play an essential role in the creation process — the most powerful and efficient extension for adding functionality to the site. The purpose of this video is to show you how to use and install plug-ins effectively.
Project Info
Date:

05.8.2023

Client:

QuomodoTheme

Categories:

WordPress

Tags:

Business, Consulting