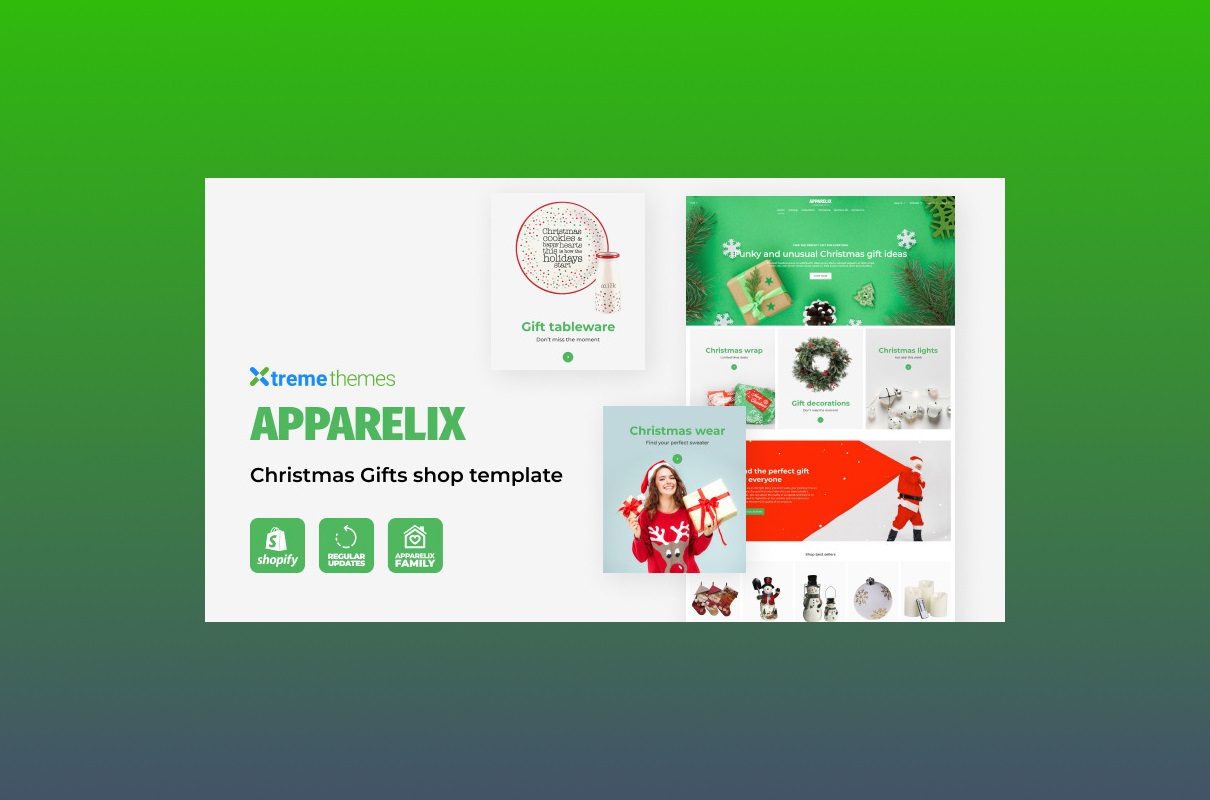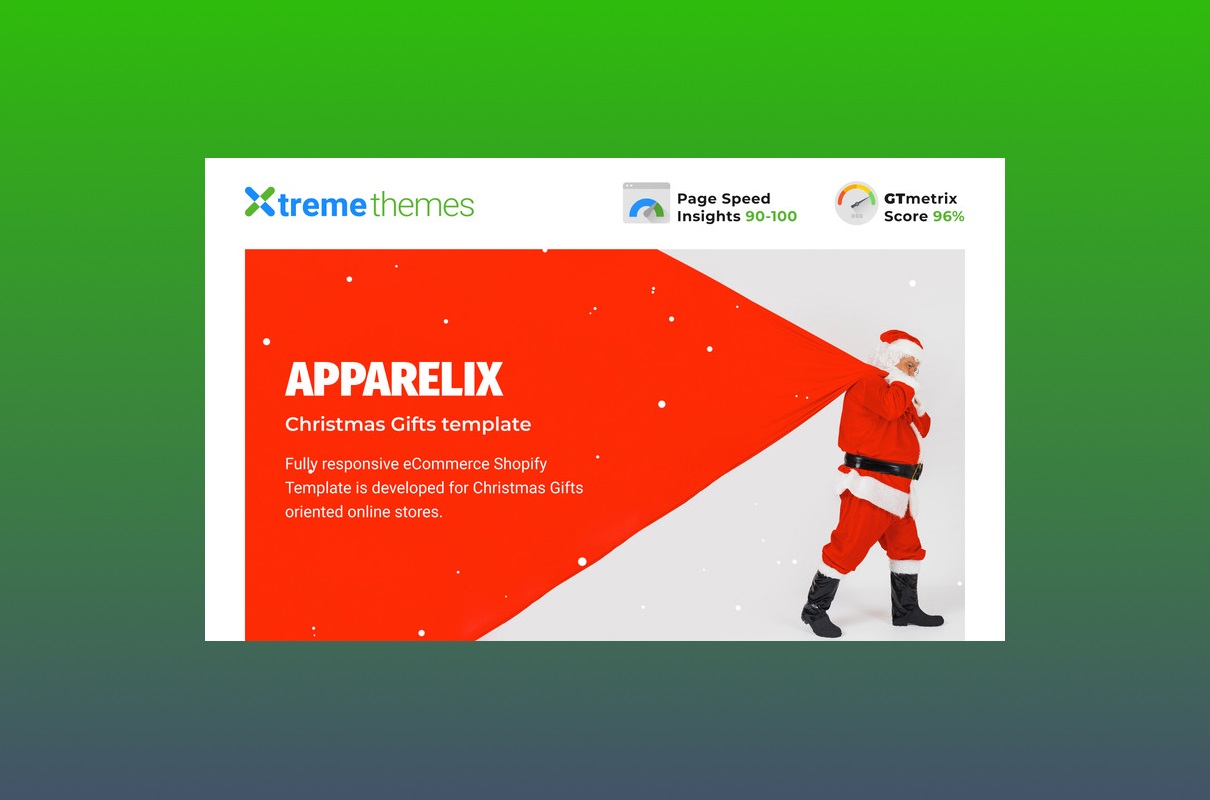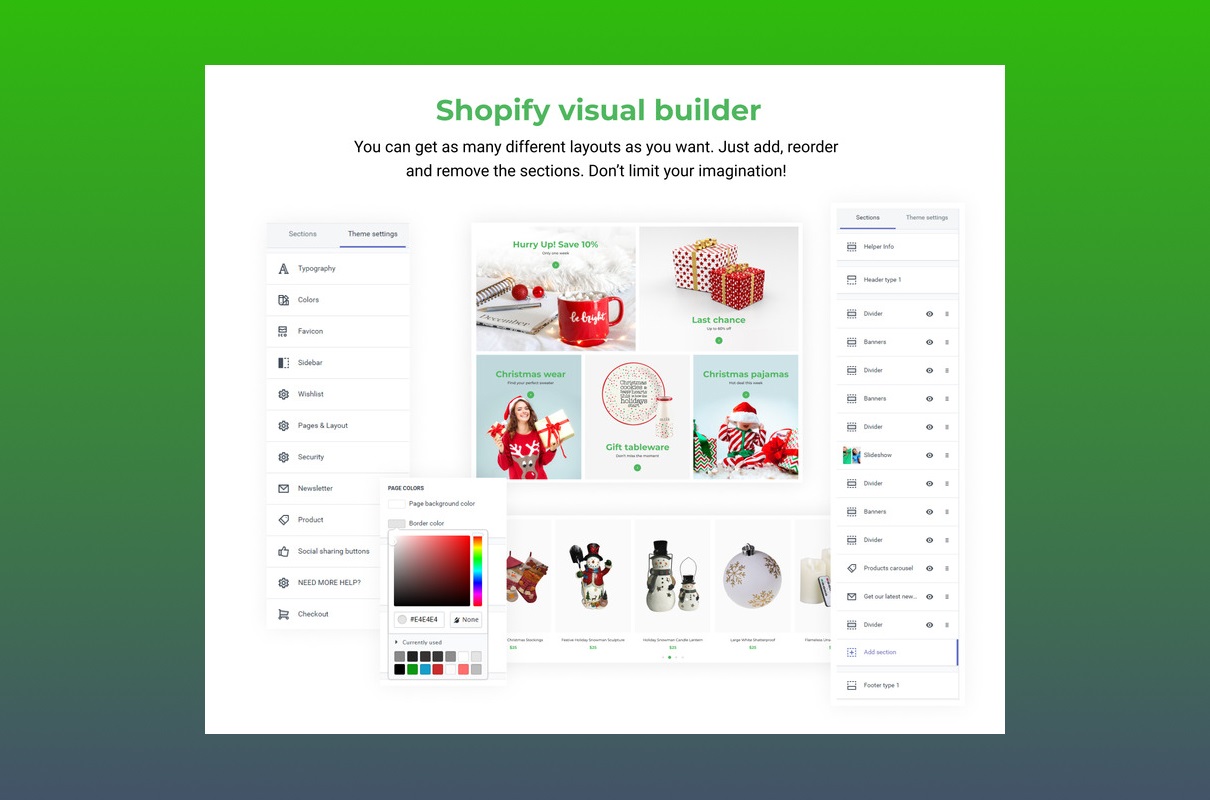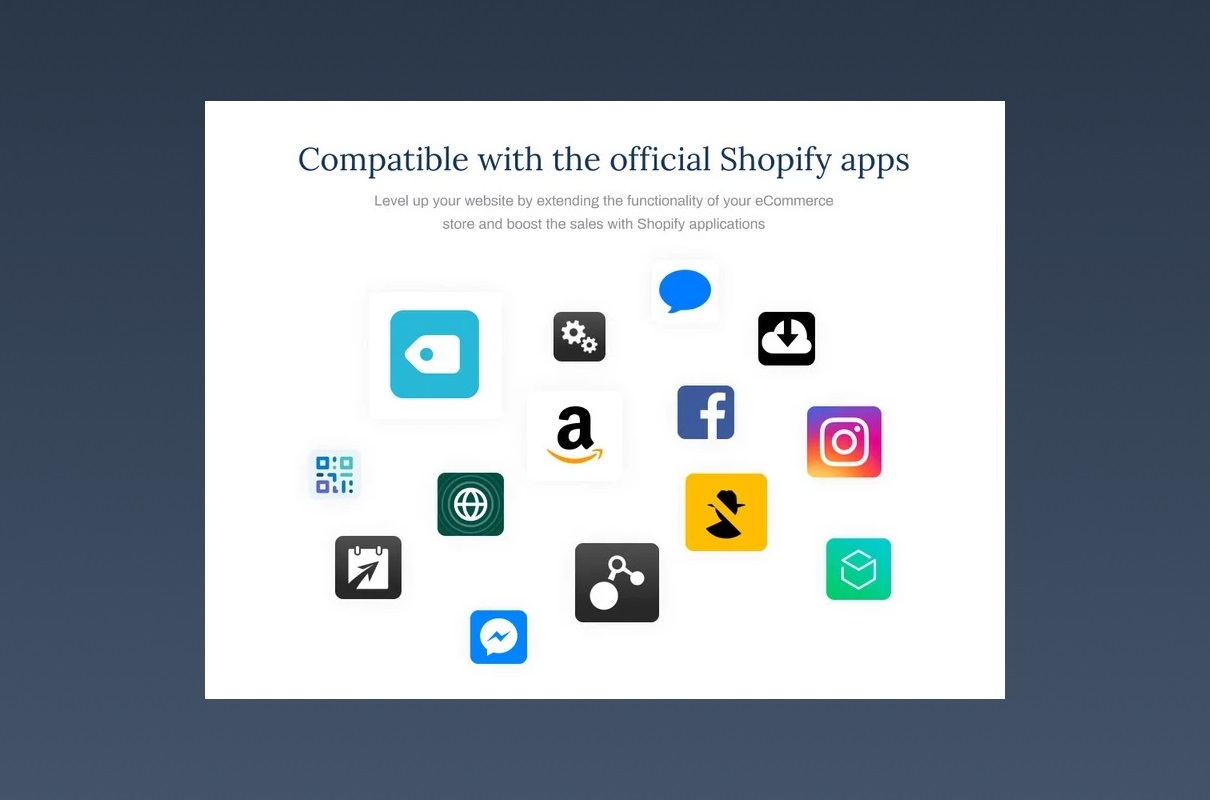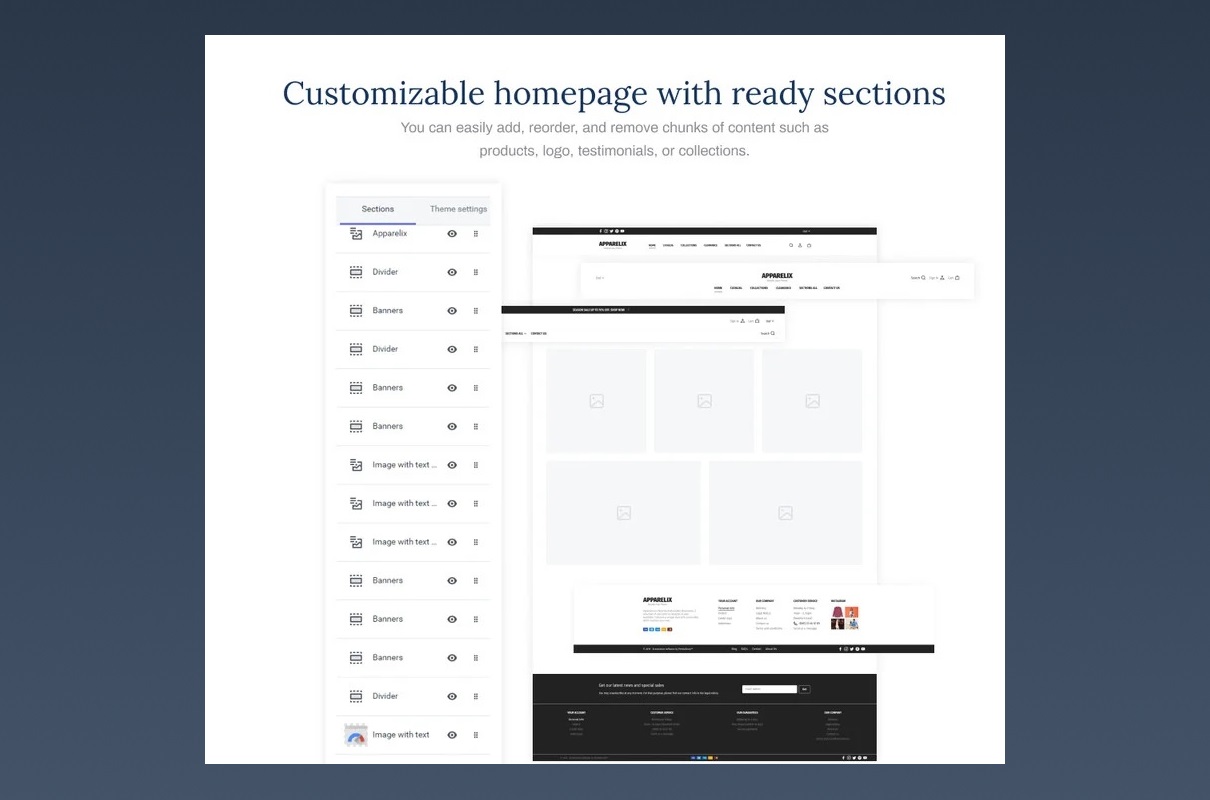 Apparelix Christmas Gifts Shop Souvenir and Gift Store for any Holiday
Creating a Christmas gifts store theme is a fantastic possibility to offer your clients a holiday feeling and an excellent mood for purchasing. The most important holiday is already near, and now's the great time to inventory up on presents for cherished ones. We provide an excellent solution – a present online shop withinside the New Year theme. This template is appropriate for any present or gift shop, and you may make it thematic or universal – it'll be your choice.
Here you're equipped to set up your sales. The theme will create an amazing mood for your visitors and could not leave everyone indifferent. The template does not require unique skills – create a theme shop today. Later, you may, without difficulty, change its theme or save it for the next holiday.
Christmas presents are a friendly template that could grow to be a multifunctional store. Easy shop installation and configuration are available, and all management is also quite simple and understandable for any person.
Do you need to open an online shop yourself? We will assist you in solving troubles associated with the connection of fee systems, promotion options, and client involvement. Over time, you won't want to change your website or create a new one. Our platform offers you a superb solution for a moderate payment.
How to work with an online Apparelix Christmas Gifts Shop
The online Christmas gifts store template's correct structure is designed to satisfy the user within the comfort of use and search robots for an efficient and speedy indexing. It is proper to create a structure for an online shop – it approaches potential saving clients, improves search promotion indicators, and earns the trust of search engines.
We provide an easy and understandable structure, so you do not have problems working with the website. It consists of a home page, a listing of categories, a product page, a blog, sales, and contacts.
Many clients are glad to use ready-made templates to promote their stores. To begin, you may add pages of products to the website, with an image of products, services, descriptions, specifications, and prices. Visitors to your website can then upload those items to the virtual shopping cart and, when ready, visit the payment page.
On the home page of this theme, you may see the following sections: recommended items, new receipts, collection collateral, and the statement of articles from the blog. Ideal for an online gift store.
Project Info
Date:

07.4.2022

Client:

Xtremethemes

Categories:

Shopify

Tags:

Christmas, Gifts