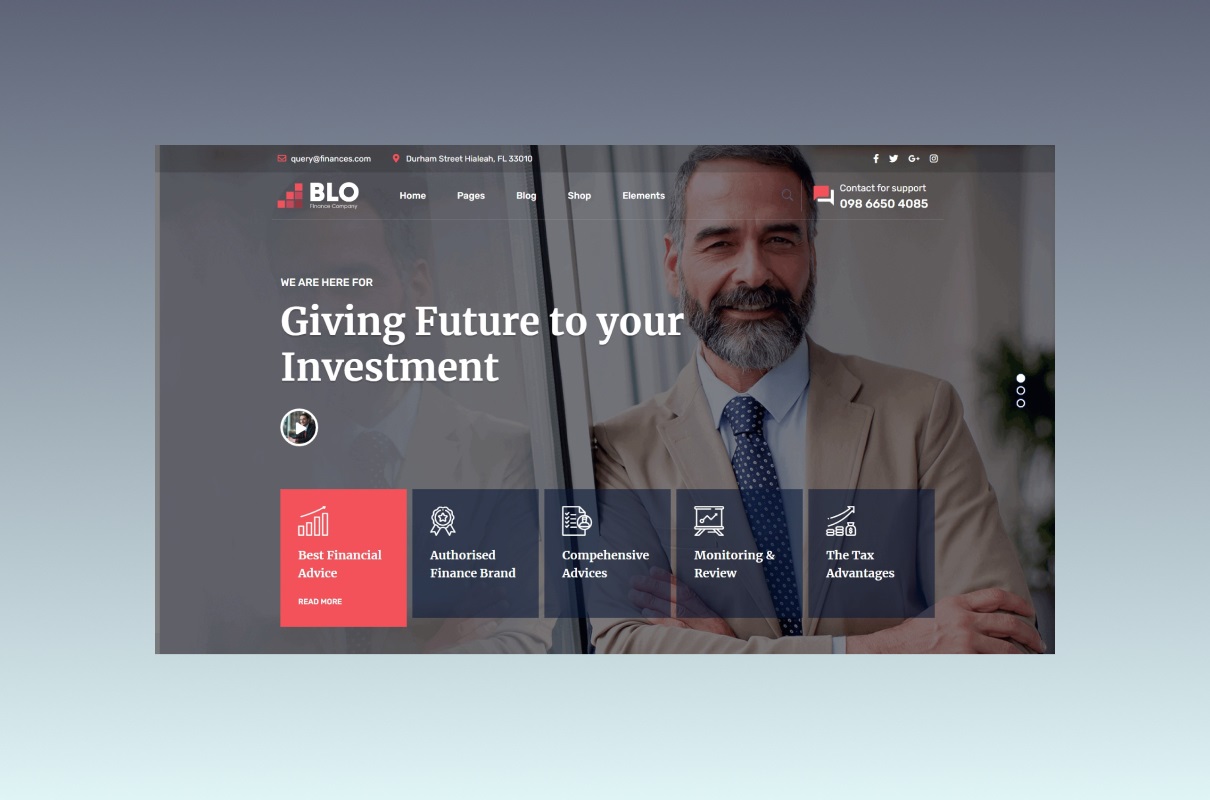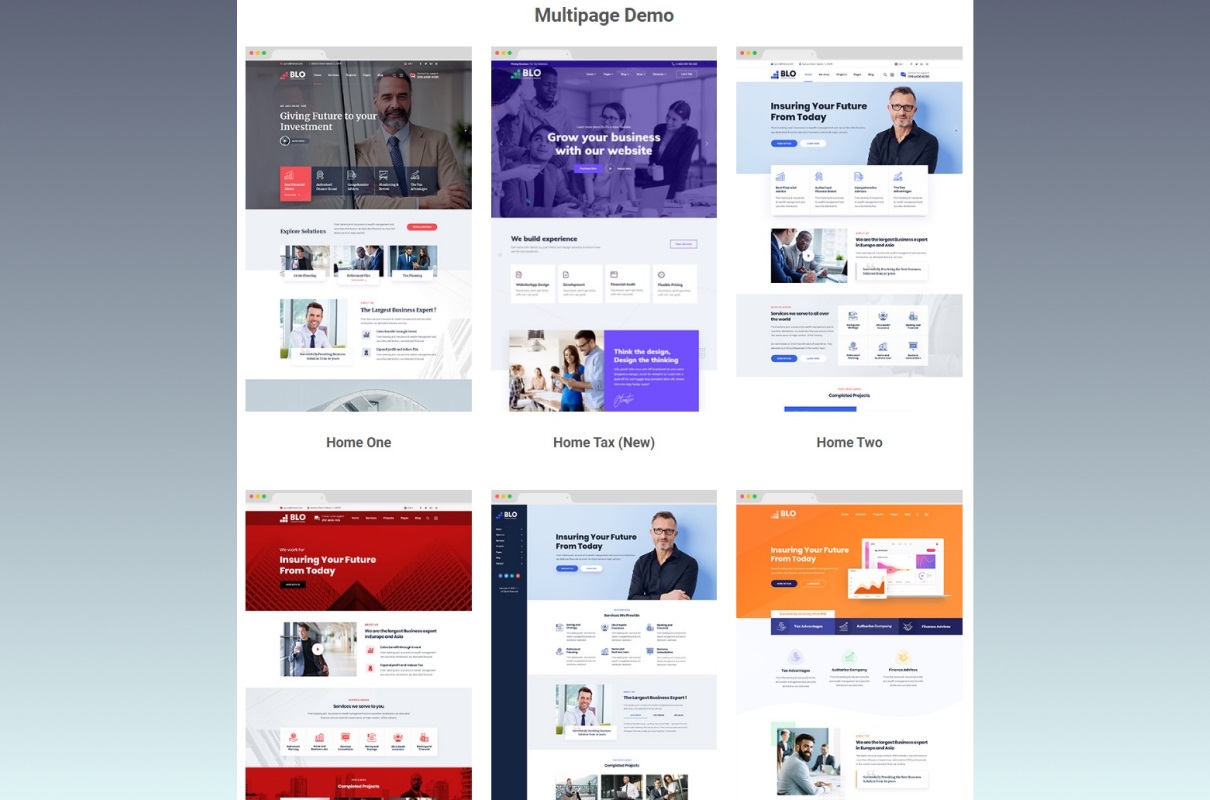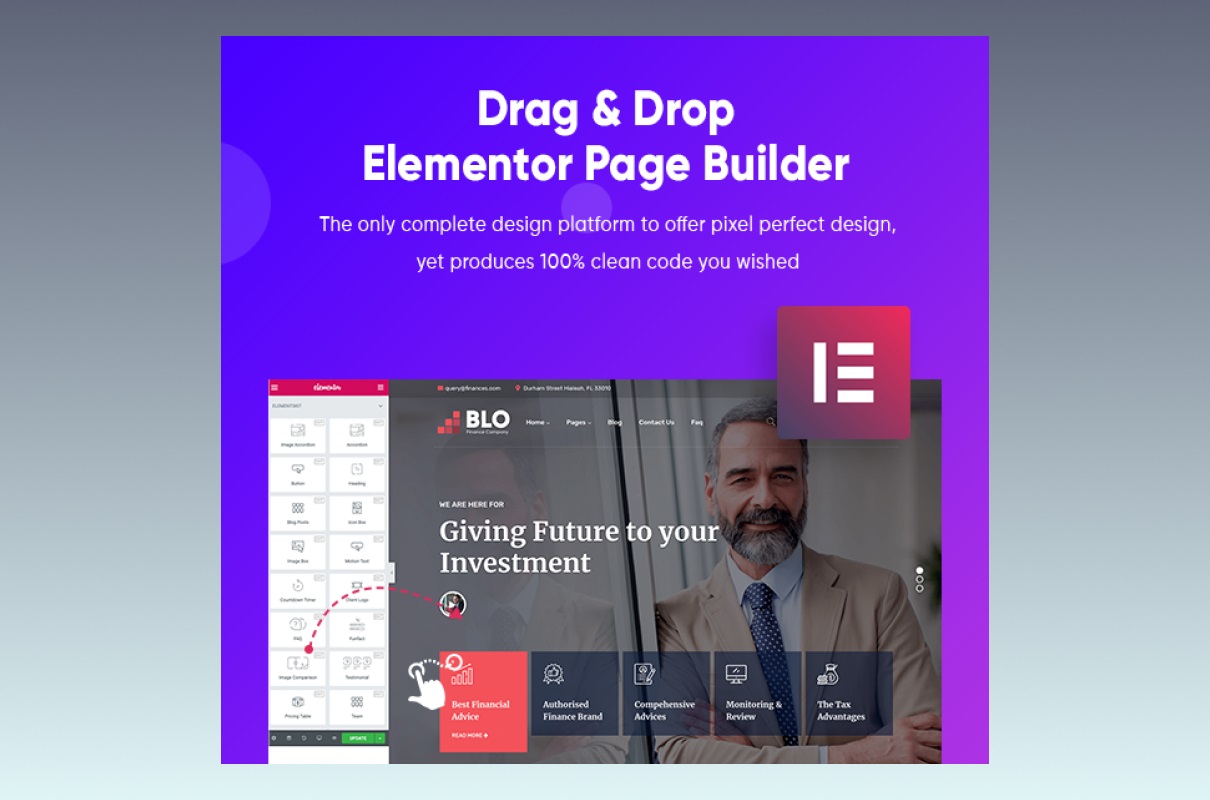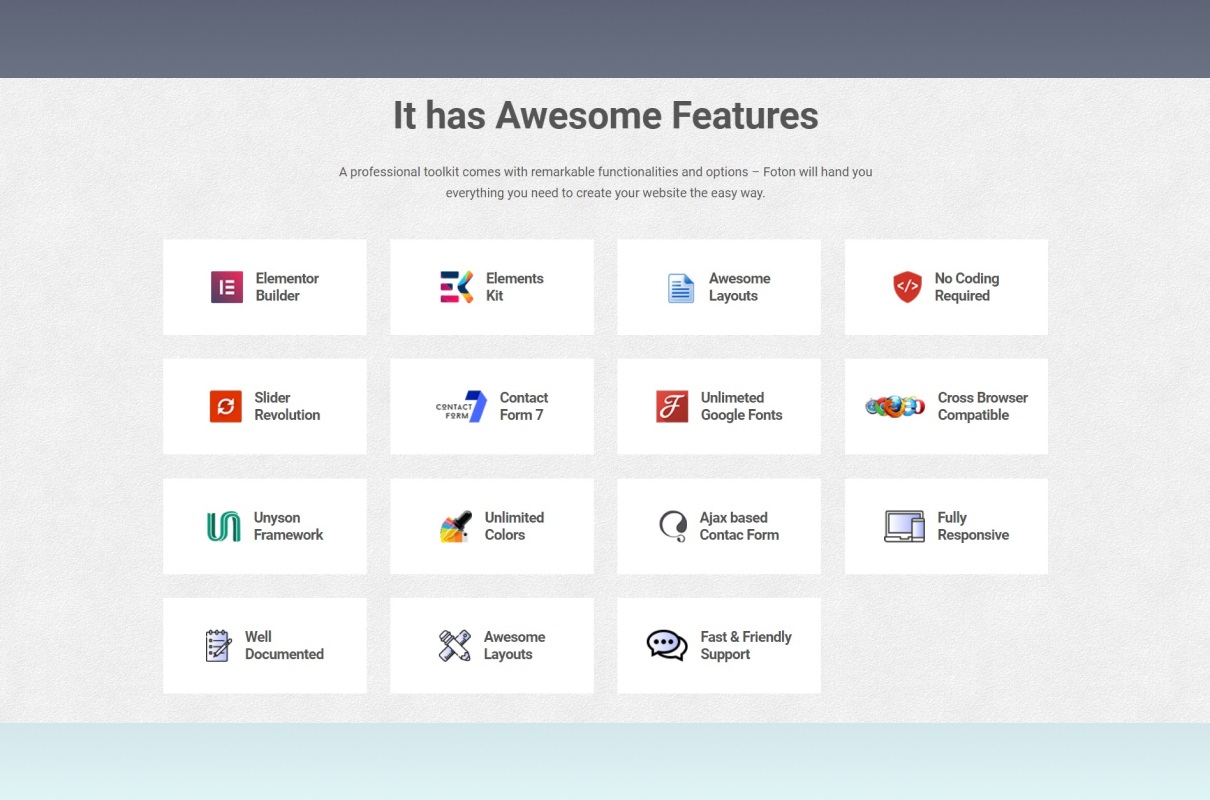 A popular marketplace offering a wide range of ready-made themes, ThemeForest is one of the largest marketplaces in the world. And it has the BLO WordPress theme, which is the perfect solution for you if you want to get your website in just a few seconds after purchasing one.
These days, most processes are done online. So building a professional-looking and eye-catching website is one of the main things!
A corporate website helped countless business owners raise money and build a following. And now, it is easy to launch a successful corporate site, whether it's a Startup, Kickstarter Project, Digital Agency, Consulting, Technology, SEO Company, or Corporate Business.
BLO WordPress theme delivers an interactive map that bubbles up points of your branch location, so your potential clients can easily find you. In addition, it includes a convenient feedback form that will speed up the process of clients communicating with you or requesting your services, which will increase your profits multiple times.
Experience a magical new way to interact with your design. Groundbreaking page-building tools are designed to improve the appearance of the site. Furthermore, BLO has powerful plug-ins for mind-blowing functionality, so there are plenty to choose from here — all these features are in one theme for WordPress.
With the BLO WordPress theme, you have so much room for personalization, with millions of combinations, which lets you achieve any goal.
BLO's Best Feature Is Its Multifunctionality
If you're looking for a corporate business WordPress theme, XpeedStudio has designed a powerful piece for these goals. BLO consolidates tools, plug-ins, and features into one place, giving hundreds of new exciting ways to build adorable pages.
BLO includes 6+ home pages and a bunch of inner pages with all kinds of design options — to seamlessly choose what you need, right what you like. It also has 5+ multi-tiered menu styles designed to free up space on the page, making it not look too cluttered. Moreover, it contains a package of good-quality business photos, so you don't have to spend much time looking them up on the internet.
BLO is an entirely customizable theme. You may effortlessly change the site color if you want something a little more spectacular with an unlimited color selection. When tuning the color palette, you review thousands of colors. Analyzing all of those options allows you to create something unique, which automatically brings improved color and style for each element in a block, letting you change the site appearance and make it to your liking.
The author also introduces a way to personalize your template with stunning header and footer styles. This is a feature that users are going to love. Many fantastic header and footer styles bring your individual preferences right into your layouts, applying different styles, you'll see what they will look like in real-time. Moreover, BLO WordPress includes over 500+ Google font styles, 400+ Awesome Font icons, and 200+ line icons. All these benefits make your creative process fun in a new way.
What's even more impressive about using the BLO WordPress theme is Elementor. This plug-in will help you make your content attractive and well-structured. It's an easy-to-use and intuitive page-building tool, providing everything you need to build a website, business, and future.
In the following sections, you'll be able to gain a better understanding of how the theme may enhance your layouts and take them to the next level:
Designed to promote
As you know, people are consistently googling something on the internet. Sites better optimized for search queries take the top lines in the ranking results.
So, whether you're launching a new product, creating a blog, or running an online store, when you're trying to draw attention to your website, the most challenging is: How to get clients? People who find your site are looking for something similar to your products or services, meaning they're more likely to become your customers.
BLO delivers pages with already optimized content, which allows the search engine to recognize it as relevant to your customer requests, so you'll get more traffic in the easiest way.
High-quality layouts in many devices
BLO offers fully responsive pages that look perfect on any device with any resolution. Whether your visitors use a smartphone, tablet, or desktop, your site displays precisely as it should.
Massive Drop-down Menu
Put your company's products, services, tags, and even images in a multi-level menu!
Having this powerful feature lets you effortlessly create a flexible navigation menu with an unlimited number of items. Thanks to this, it's making your website compact, professional, and easily navigate through the pages.
It's easy to use and fully customizable, be it font, color, or size, and allows you to add as many items as possible.
Mind-blowing parallax effect
Parallax is a really cool technique that allows you to take images and text and put them on different layers. You can have them move from left to right or up and down at different speeds in response to the movement of your mouse. As a result, your visitors will experience an immersive visual effect on your website.
Bootstrap Framework
This HTML and CSS framework provides styles for the most commonly used HTML components. Millions of web developers go with this one. The Bootstrap framework makes it easy to develop web apps responsive to mobile devices.
Built‑in Plug-ins Are Designed for You to Create Something Unique
So, plug-ins are little add-on or superpowers you can add to your site that works with the WordPress software, giving you additional functionality and capabilities. With their help, you can either improve existing processes or add entirely new ones, which allows you to get more functions, more performance, and even more speed loading for all your pages. And with over 50,000 plug-ins on WordPress, your creative ideas are wide open. What's even more impressive is that many free plug-ins are valuable and feature-rich, making it effortless to achieve any required task in just a few clicks.
Elementor Page Builder
Elementor is a visual WordPress website builder that allows you to create complex layouts with a durable design in the easiest and fastest way possible.
Elementor is designed for any user's level. It delivers a convenient drag-and-drop feature and puts you in control of what you build with a real-time visual builder. So now it's really possible to bring it to life without knowing CSS or HTML. What's more, when you create each element and design in general, they will automatically be responsive for all devices, saving you a lot of time.
Elementor provides users with powerful widgets, blocks, and even entire pages. Now, you may seamlessly change anything you want — header, footer, and everything in between.
With a wide range of tools, widgets, and powerful features in the free plan, which is not in any other page builders, everything you create on Elementor will look great whatever you do.
Revolution Slider 6
The Revolution Slider 6 is so user-friendly because the makers wanted to make sure that you can always enjoy it, even if the animation takes a long time.
There are plenty of ways to get creative with over 200+ ready-made templates and many different visual effects. Thanks to powerful features, it lets you take sliders to the next level, making them look professional and stunning.
WooCommerce
WooCommerce brings all your commerce together on a single platform. Thanks to this, merchants may create and customize an online store and get secure payments, customizable shipping options, and more, all for free.
What's more, you'll be able to access from any device to this platform, allowing you to manage your business on any device, anywhere, without taking you away from what you're doing.
Contact Form 7
With Contact Form 7, you may quickly add a contact form with various fields to collect the information you need.
Now you can keep in closer touch with your customers like never before!
WPML
This plug-in allows easy to run a multilingual website. It includes a huge library with over 40 language files that can be used to translate pages into any language.
More About WordPress
Whenever you've thought about creating a website, you've probably wondered what the best system you can find is. You might have seen a lot of names flying around the online environment, but do you know what it is?
If you're building a blog, business, or even an e-commerce site, WordPress is one of the best platforms to consider. WordPress handles everything required for building a website. In addition, it comes with many powerful plug-ins and built-in tools capable of doing anything you can imagine.
This software has a content management system focused on managing critical aspects of your website content, making it better; even if you're a newbie with no prior development or design experience, you can.
Is WordPress 100% free?
Yes! You can use it for free. Just download and install the free software on your site and then use it as you see fit.
Comprehensive Documentation
For more on BLO, you'll get our all-encompassing documentation for free right into your inbox after buying the theme. As you become familiar with the documentation, you'll find it more comfortable to work with.
This handy quick-start guide contains all the necessary information you need, including installation, setup, and use of it properly. Moreover, it describes how to add plug-ins and many other essential details, so you can start creating in no time at all.
Get the Help You Need
Users want excellent service on top of a good deal. The author provides:
Top-notch support.
Helping you discover all your BLO WordPress theme can do.
Answer any questions.
Be efficient and respond quickly.
A Quick Start Guide to Using Elementor
Here's a really useful video tutorial for new-timers, making it quick and easy to get the basics on Elementor. In this video, you'll see editing blocks and adding different elements, as well as how to change the website's appearance.
Project Info
Date:

04.7.2023

Client:

XpeedStudio

Categories:

WordPress

Tags:

Business