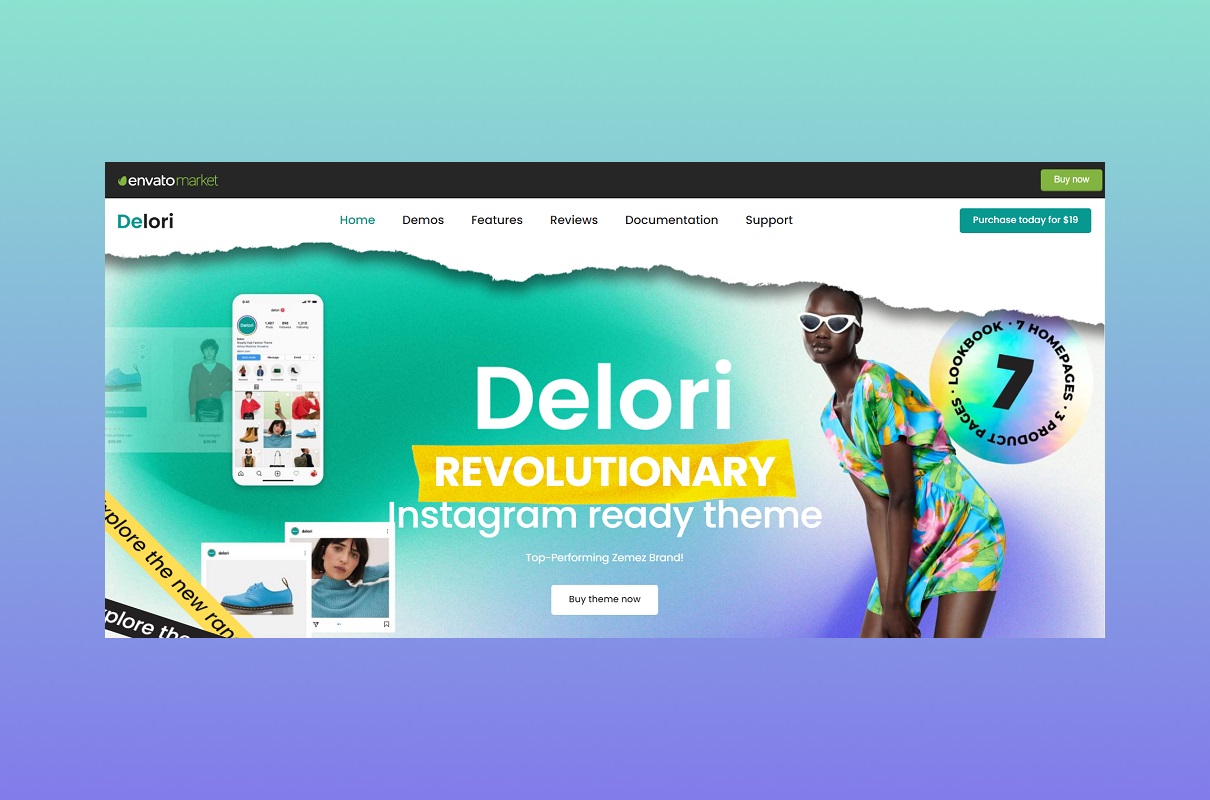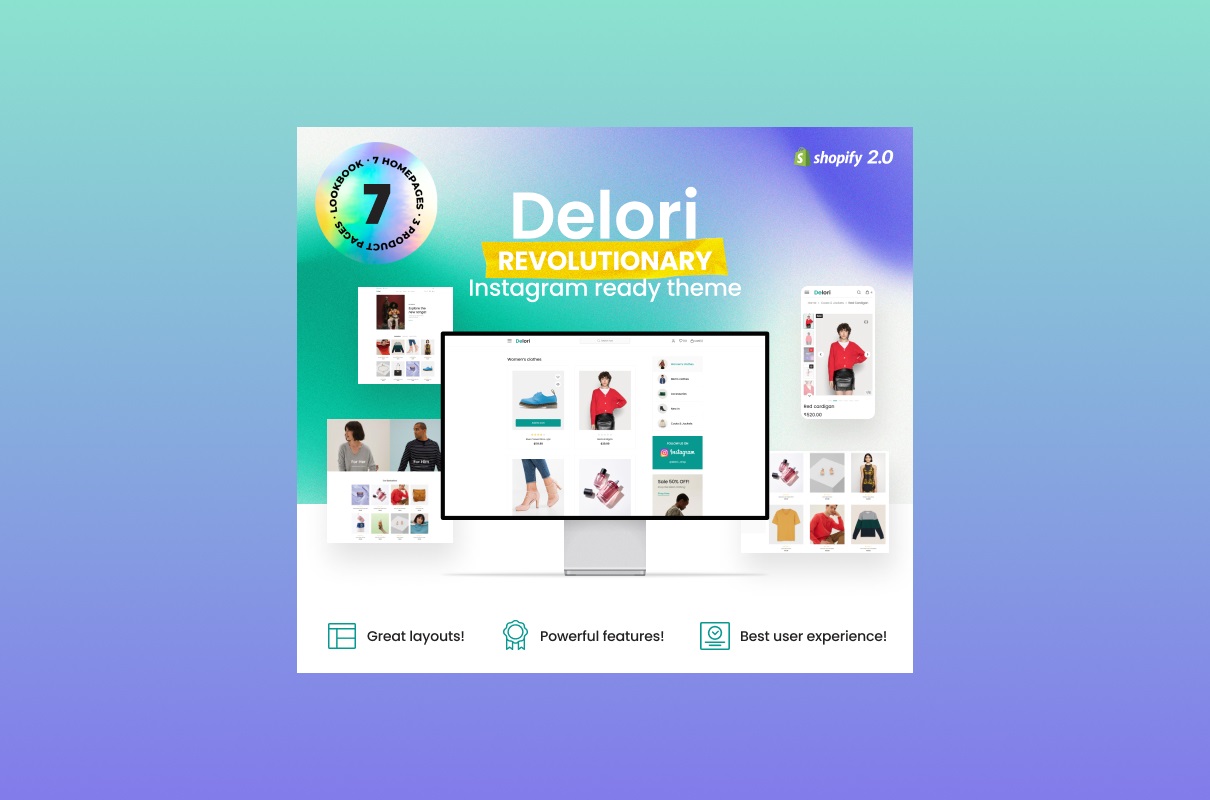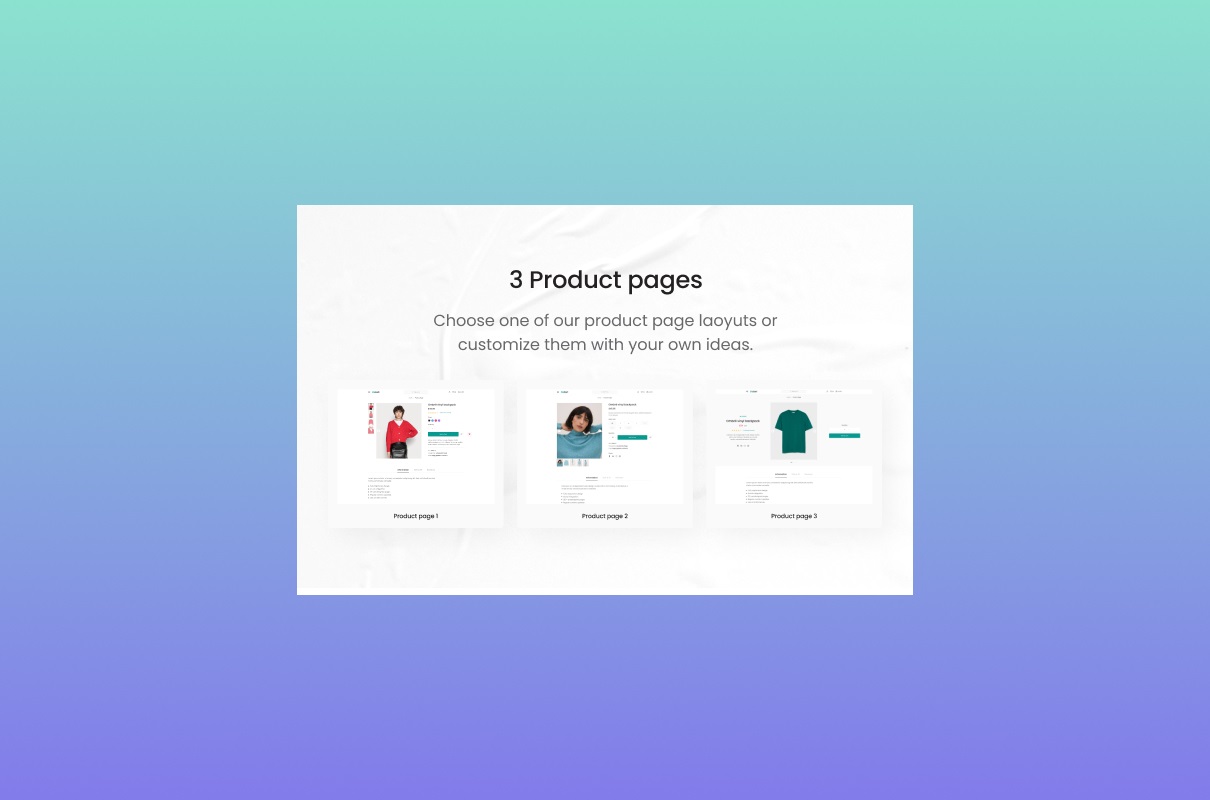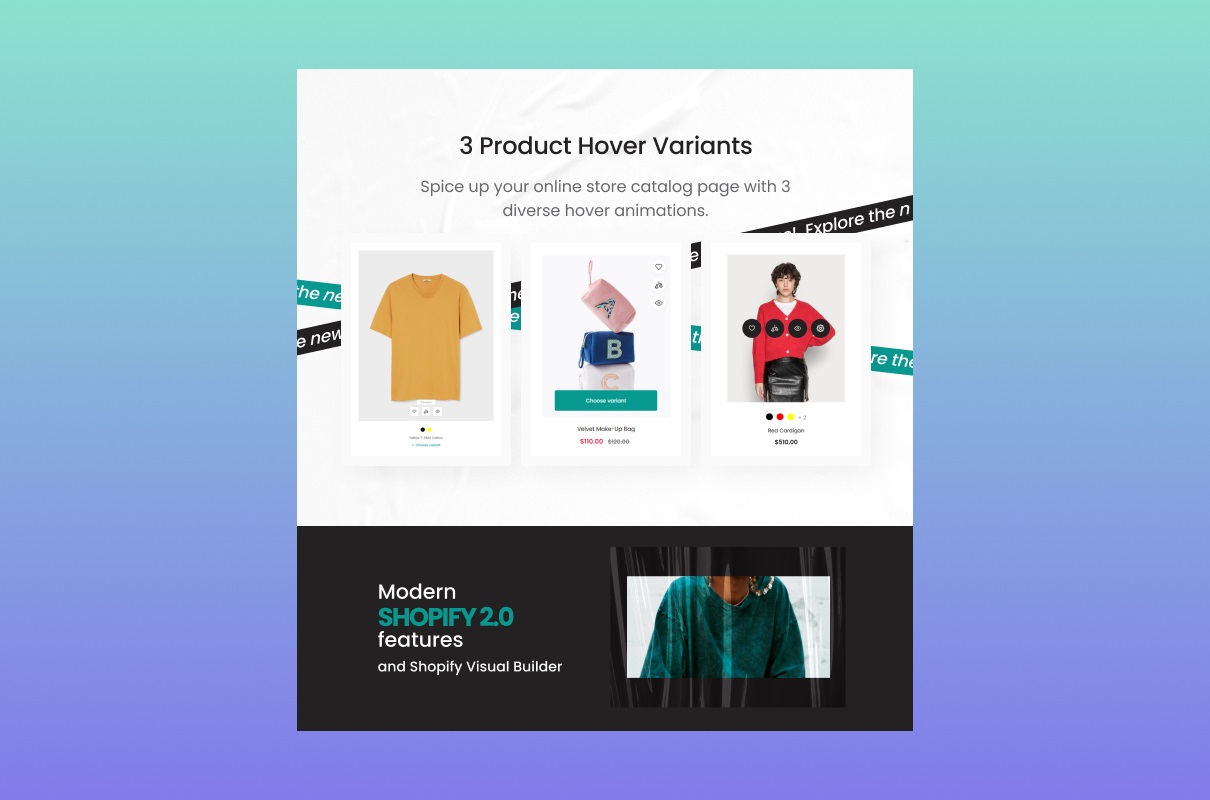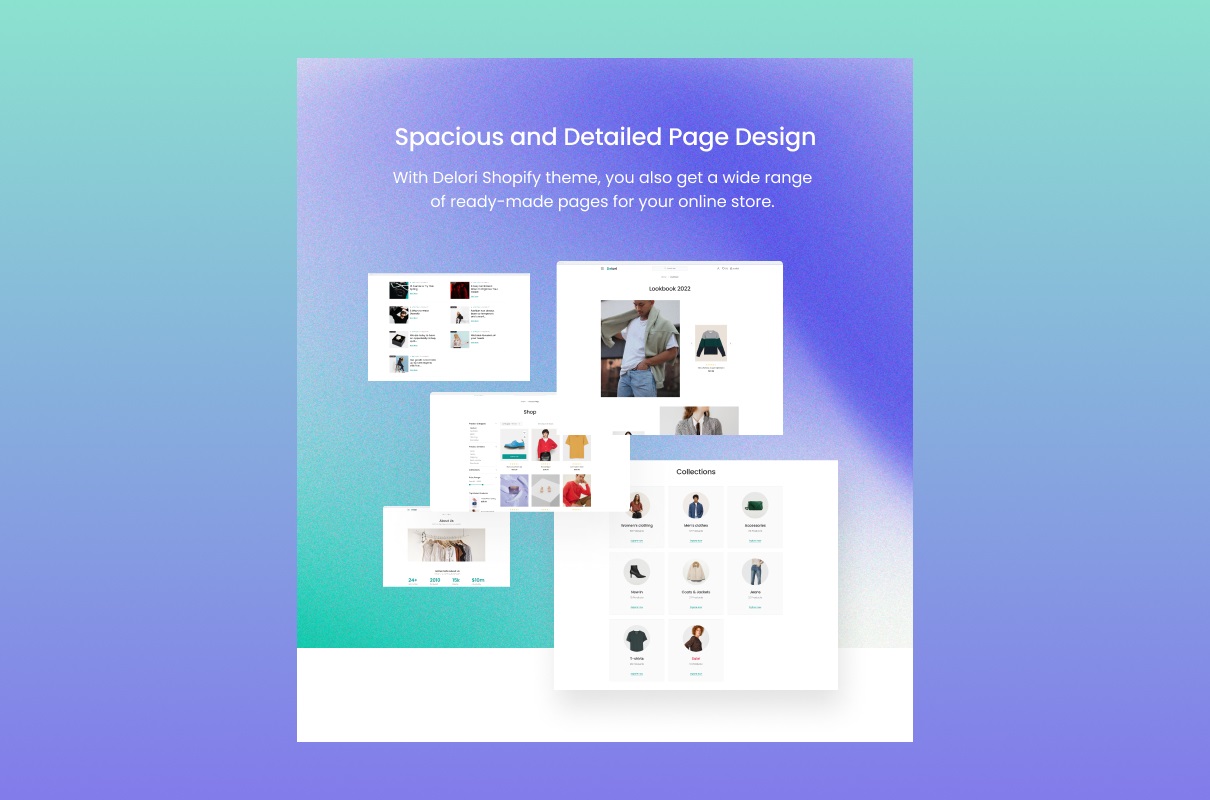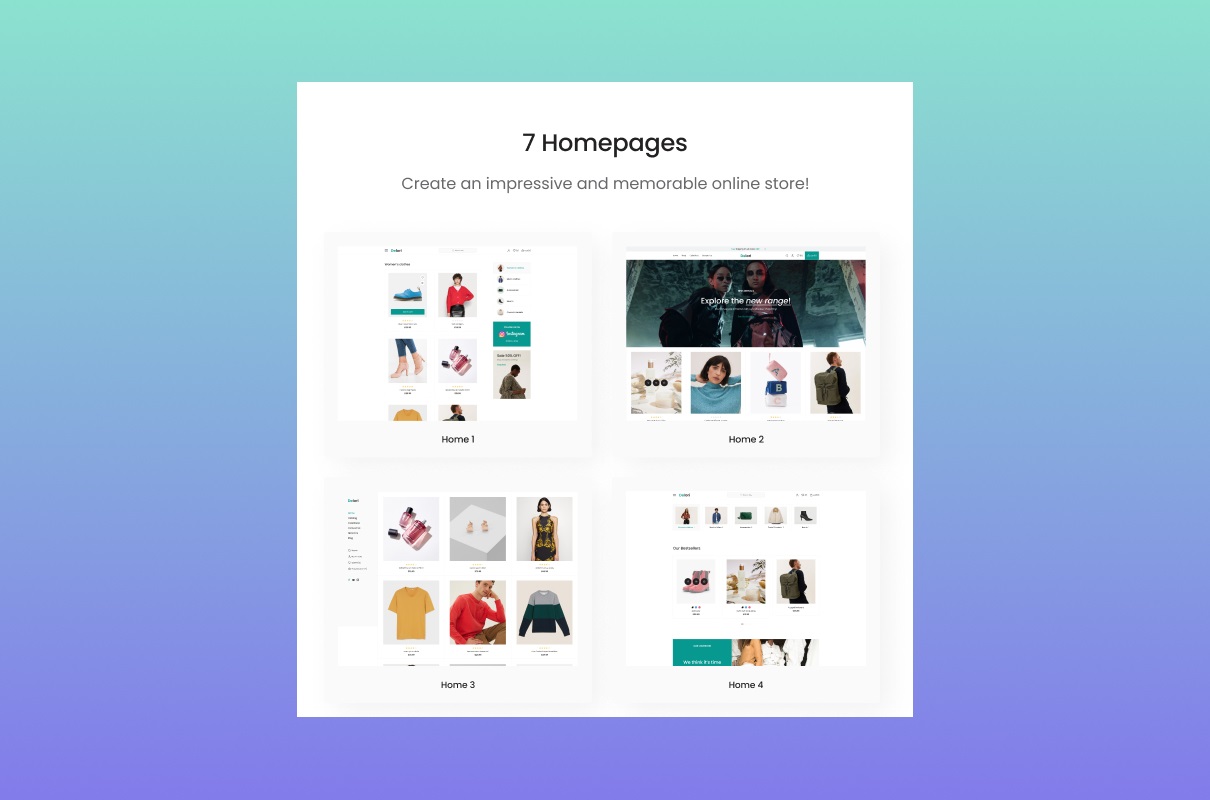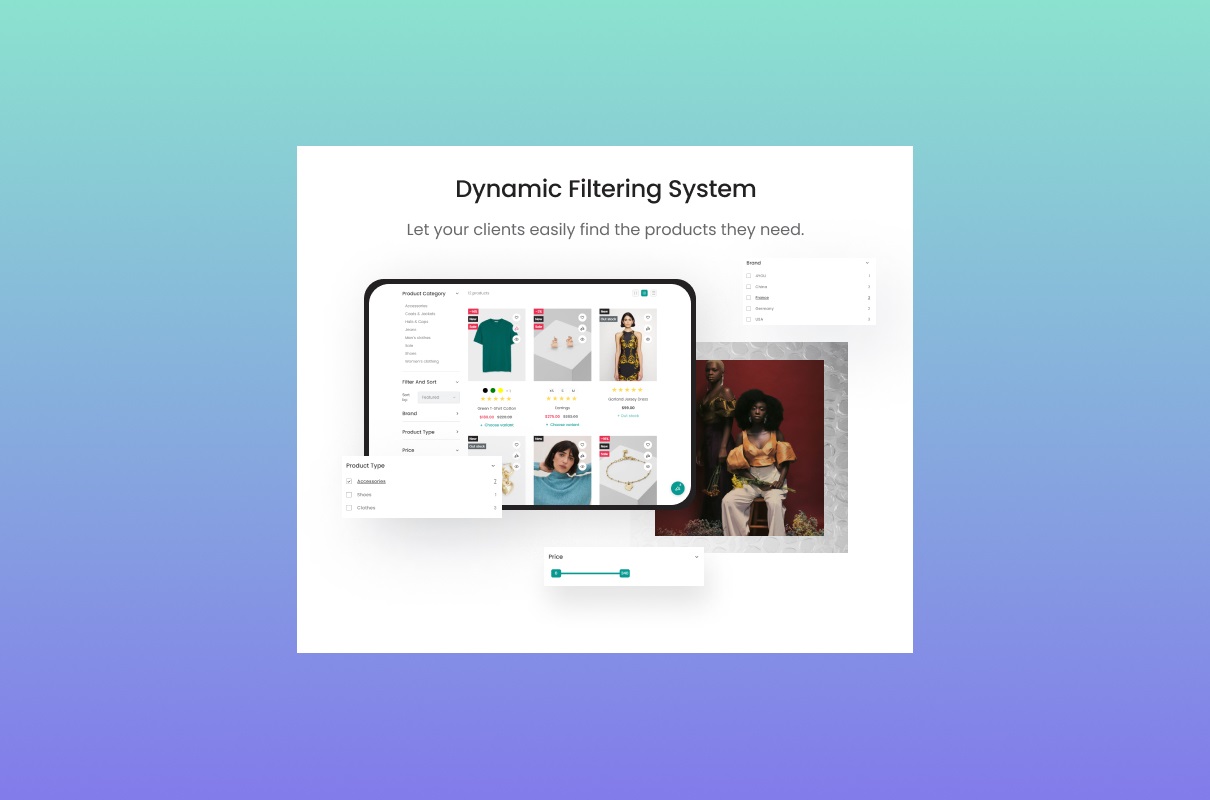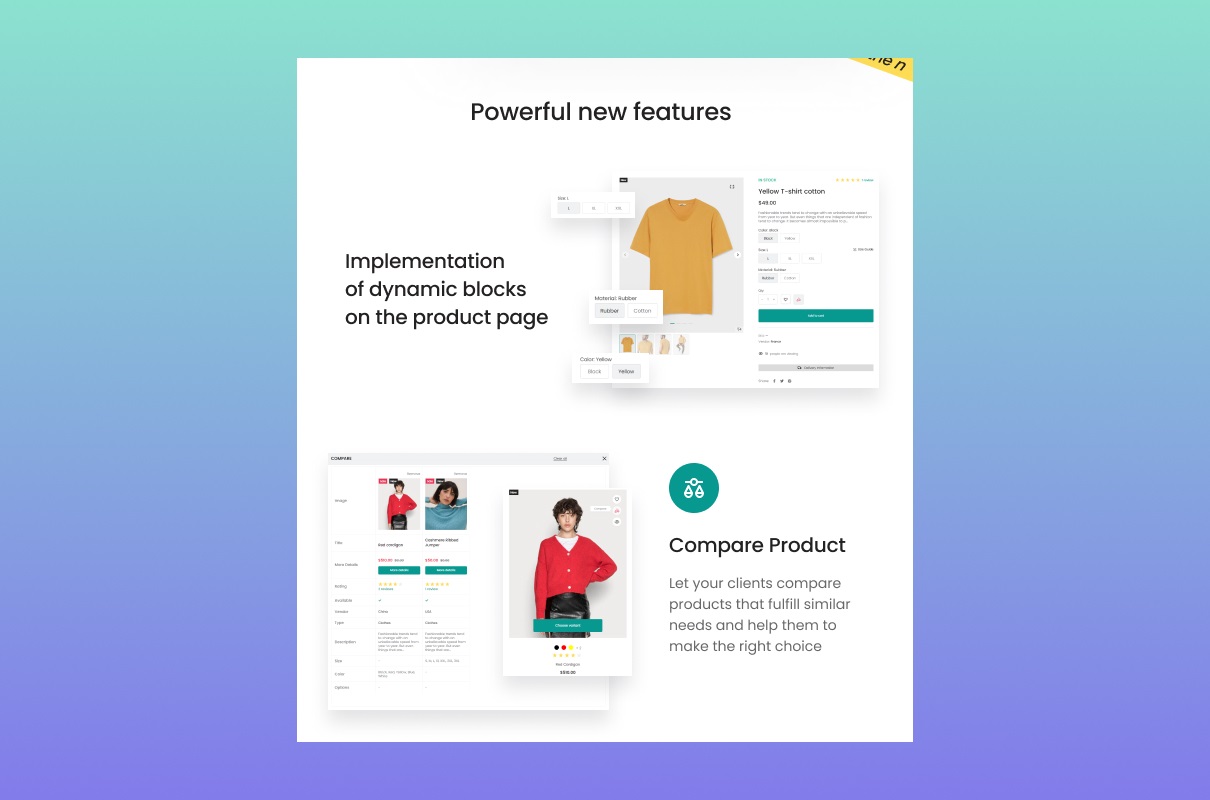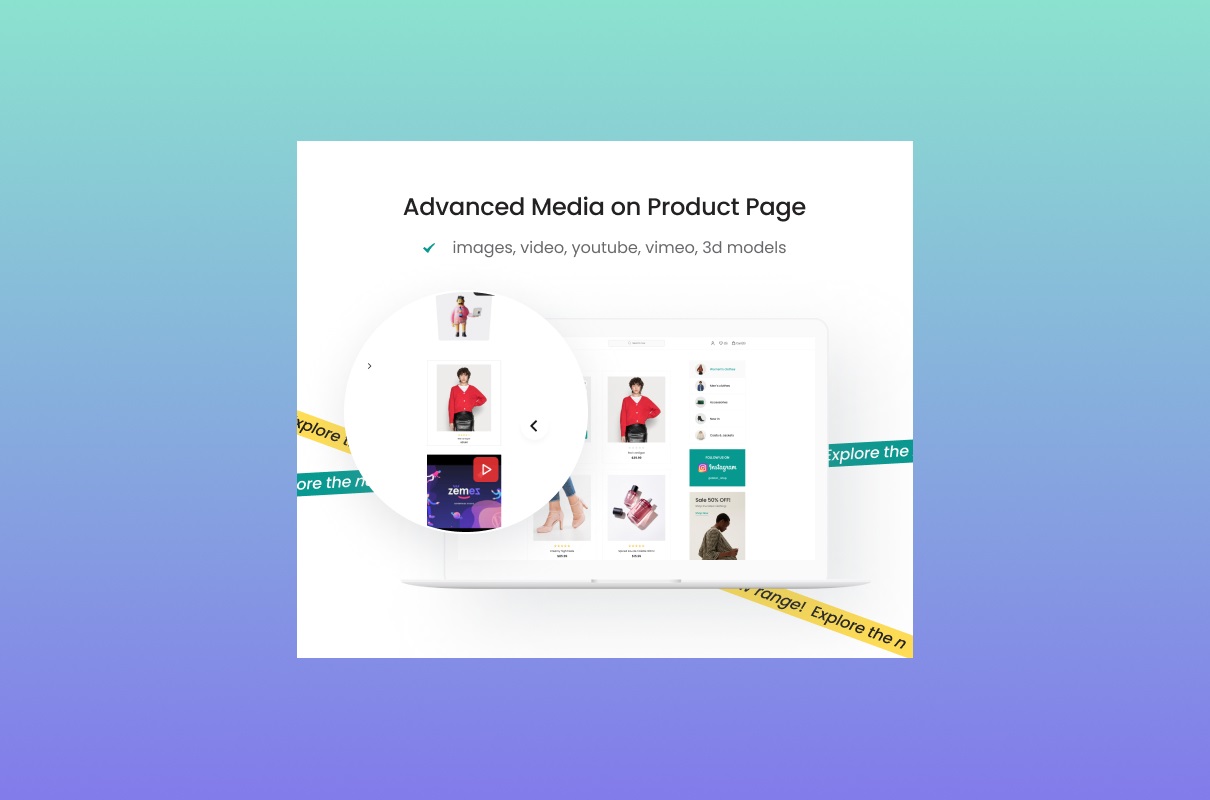 A creative and super user-friendly Delori by Zemez WordPress studio – Shopify high fashion theme with Facebook and Instagram store integration is exactly what you need to integrate your store on Instagram.
A huge audience and tons of advertising opportunities answer the question of why entrepreneurs spend money, time, and effort to promote their businesses on Instagram. Whether you admit it or not, social media has taken over a significant portion of our lives. And, if a business wants to remain successful and increase sales, social marketing should still be applied in their business.
Over 500 million users visit Instagram every day. In total, the network has more than 1 billion active accounts. Agree, that this is a good audience for promoting your products or services. On this basis, it would be reasonable to assume that those who have a business on Instagram will have to transfer it or tie it up with a real website sooner or later. It is needed to be done to make your business profitable and more trusted. Instagram integration into Shopify to fully influence the increase in your sales is a real thing. Let's see how this can be done.
Why your Instagram Should be on Shopify?
Instagram is gradually becoming a full-fledged marketplace. The application has already begun to replace conventional online stores. Now, in order to sell goods on the Internet, you just need to have an Instagram page with a customized store. Of course, this requires some costs, but in the end, they will all be justified. You get an increased number of purchases because now your customers do not need to leave social networks to place an order. You can also automate most of your business processes with Instagram integration into Shopify.
Instagram is a leader not only in the number of online orders. It is one of the most convenient social networks that you can use to grow your business. According to statistics, about 80% of accounts follow companies (brands) that sell products on Instagram. There is also a significant dependence on advertising for many buyers. All this helps in optimizing various business goals.
Products that appeal to young shoppers can turn your visitors into loyal customers. Instagram often gives you ideas with which you can also optimize your sales. Another reason you should definitely sell on Instagram is that users don't want to check out for a long time. Integration with Shopify allows the buyer to purchase a product with the click of a button, without leaving Instagram. In addition, Instagram allows you to build your audience based on those users who have previously interacted with your store.
All this is relatively easy to do. You need to follow simple instructions that even a beginner can handle. You will appreciate how convenient it is, and what an amazing result this Instagram integration into Shopify gives.
What to do if you want to sell on Instagram using Shopify
What benefits will you find here? Delori is the perfect template created by developers for anyone who needs to create a complete website for their Instagram store quickly. This is a modern online store. The theme is filled with useful Shopify 2.0 features that you would expect from any Shopify store. Creative modern design with an accent on the product will help you attract visitors' attention and win your store's popularity. The design focuses on the goods and helps to make a quick purchase. On the main page, you can place popular products or your recommendations.
The main advantages of Delori:
7 pre-designed homepages.
Multiple product pages, Collections.
Mobile First design.
Shopify Visual Builder.
Includes a Blog with informative posts.
Different variations of the product hover.
Lookbook Product Presentation lets you showcase your store's items in a more captivating style.
In addition, you will definitely like the functionality of the theme too. Here you can customize, and edit all pages to your liking, assemble the page yourself, and change its structure using ready-made blocks. Dynamic sorting system, product comparison, wishlist, shopping cart – everything you need for your store and even a little more is here. Call-to-action pop-ups are an essential part of any store. They allow inducing people to make a purchase. Here you can use them however you like. This has a significant impact on conversion, which you will see for yourself once you launch your store.
What else interesting offers Delori Shopify theme? Advanced Media with the ability to showcase the product in a 3D model. It is a cool feature that will make the experience of your visitors even more interesting. Agree, all these possibilities make Delori a truly revolutionary topic. Huge opportunities that you can implement based on your Instagram. An important detail is that your store will be flexible and adaptive, it looks perfect on the screen of any device.
Setting up your store won't take long. You will be surprised by how simple everything is arranged here. Finally, your customers will enjoy a comfortable shopping experience, and you will enjoy the perfect operation of your store. Plus, you can easily overtake your competitors with less effort. The theme comes with an attractive design and a user-friendly admin panel. The controls are flexible enough to be handled by any user. The site is under your control and allows you to make adjustments (i.e. brand your product catalogs). The theme also optimizes your images to load faster on both your Instagram account and the store, respectively. All this also significantly affects conversion and customer loyalty.
Sales setup has never been so easy. You just need to make a few changes to Delori, add your products and contacts, and you're all set to go. Use this chance if your business needs to increase sales!
Project Info
Date:

07.20.2022

Client:

ZEMEZ

Categories:

Shopify

Tags:

Fashion