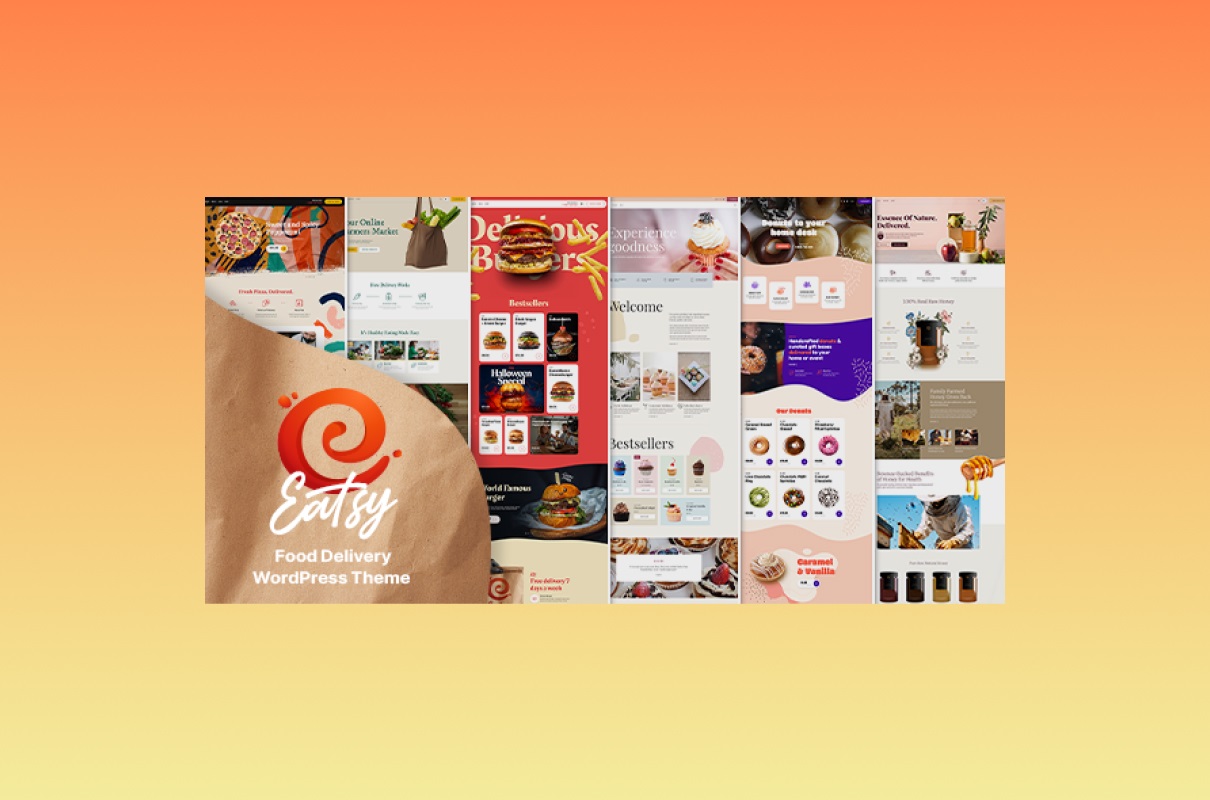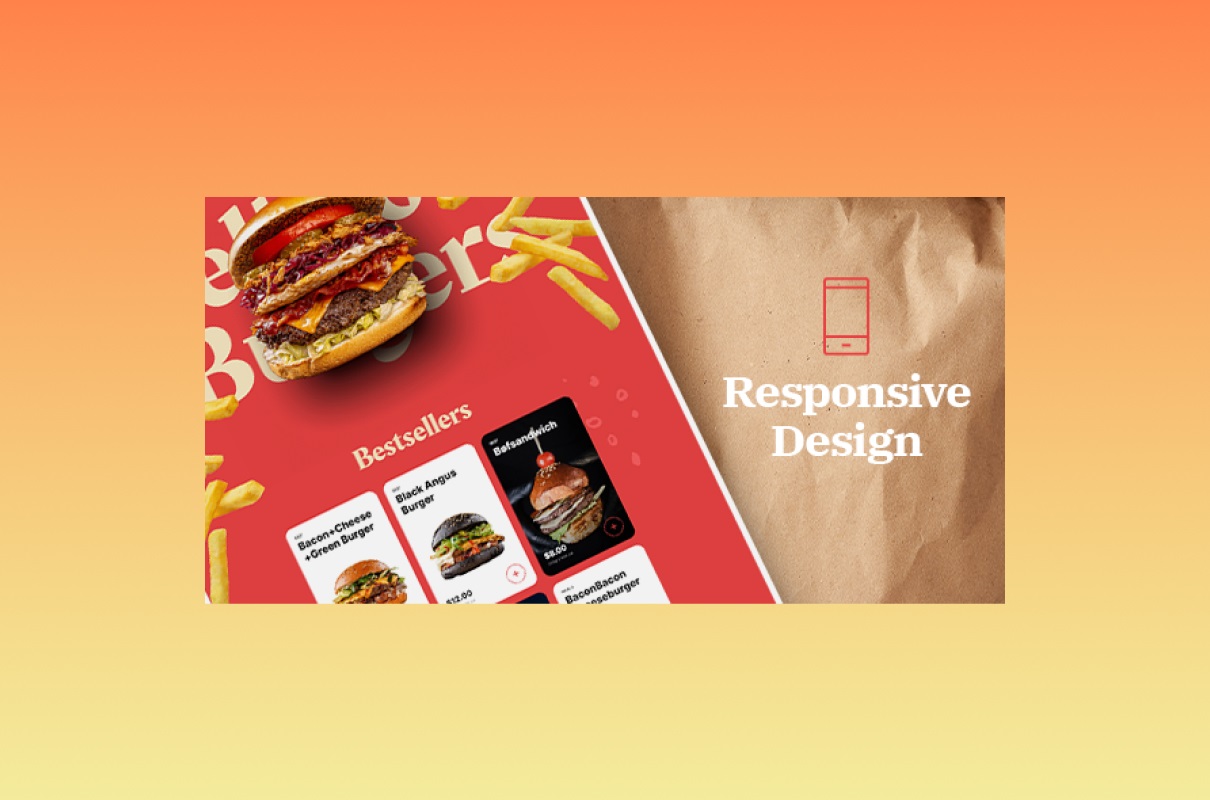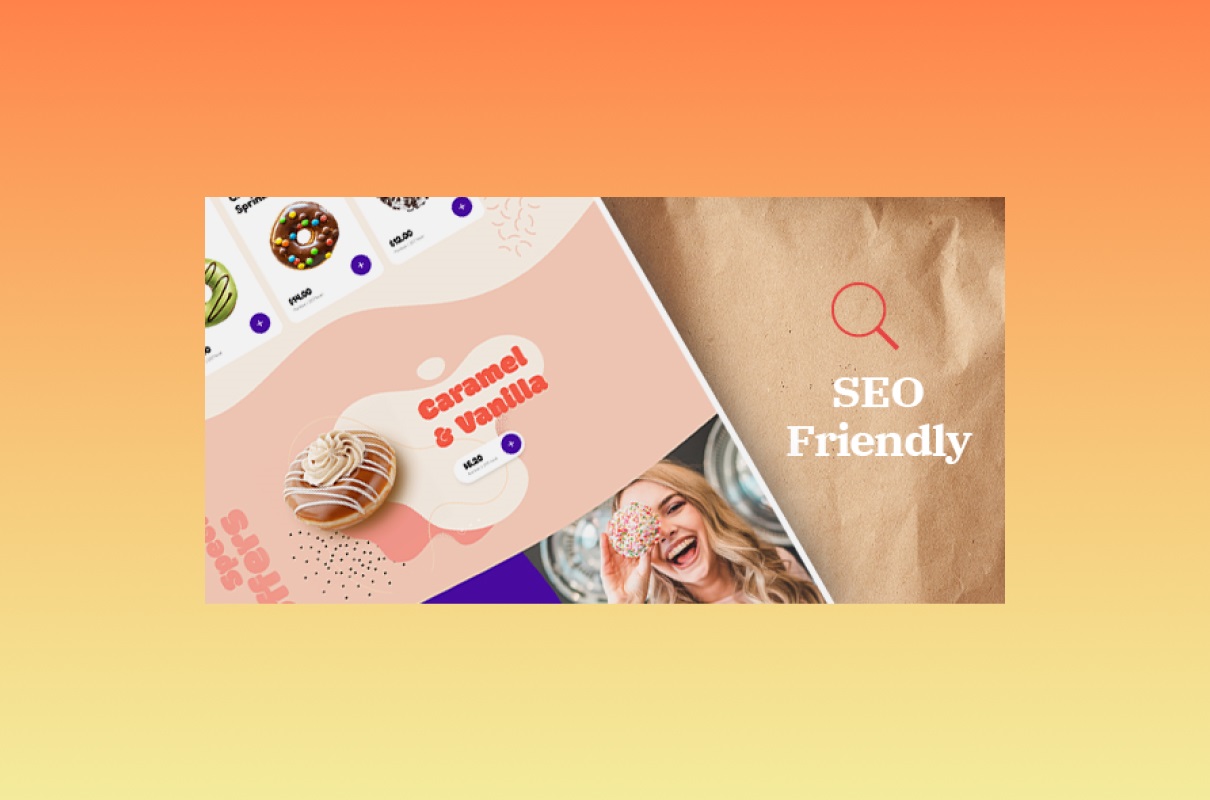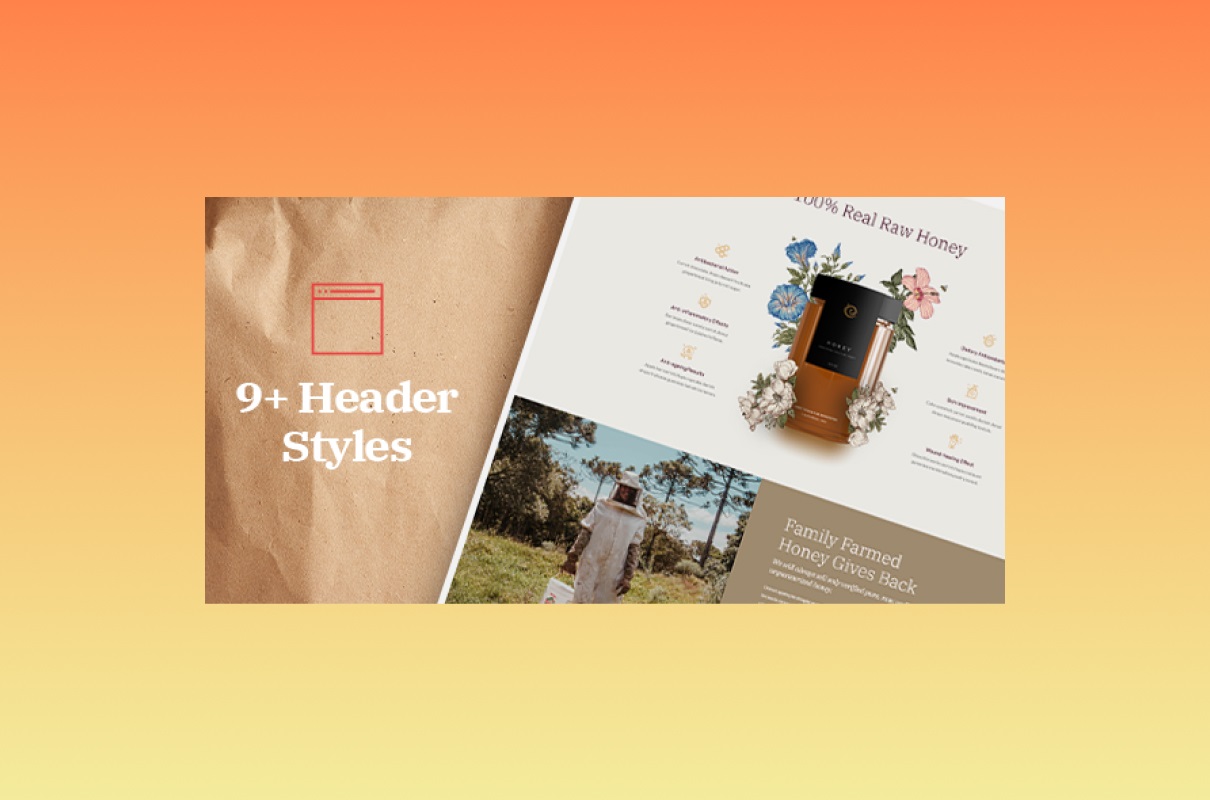 Are you looking to start your own food delivery business? With Eatsy WordPress theme, it is easier than ever before.
Nowadays, it is a booming business! As the popularity of takeout and delivery continues to increase, food delivery businesses are in higher demand. Many people prefer to use these services. It is simple and fast. We all know how convenient food delivery sites are when we need to receive food at home in a short amount of time.
As you know, the most important thing is time. That is why running this business is a smart move because it allows people to save a lot of time on cooking and spend as much time as possible with their friends or family. And when people are on the go, it is crucial to access the fastest, most delicious, and most varied food. That is why the author designed this theme. Plus, everyone wants to try something unique, so customers can choose a menu from different restaurants, which means this business can make you millions every year.
Easy WordPress theme was designed for all kinds of places where your customers can have a good time with their friends or family. Therefore, it is suitable for cafes, coffee shops, pizza shops, restaurants, bakeries, burger houses, and many more.
So, now it is most effortless than ever to make your website. All you've ever dreamed of is in the Eatsy WordPress theme. All you need to do is install it and dive into the creation process.
Get Overwhelmed by the Great Features Included in the Eatsy WordPress Theme
BoldThemes has created the most suitable theme for developing professional food delivery websites available on Themeforest. It has many practical tools, and different plugins give hundreds of new opportunities to build fantastic web pages. With multiple ways to customize, such as colors, fonts, sliders, blocks, and carousels, it is now possible to be closer to making professional websites just sitting at home. With the powerful drag-and-drop feature, you can easily create and edit blocks in real time, changing the look and feel of your website without coding.
The Eatsy food delivery WordPress theme includes an extensive Google font library, an SVG format logo, +9 header style options, translation ready, and much more. Due to the Eatsy WordPress theme, users can develop their pages without coding or design experience. That is why WordPress themes are so popular. Please keep reading this article to get more information about what features are included.
Perfect Performance
With this highly optimized theme, scrolling is smooth, slides have great animations, and the page loads quickly. Due to these advantages, the website has become more flexible and user-friendly, which is highly significant in the current age.
6 Awesome Homepages
The first half of the battle is winning the customer's affection with a beautiful, clean, and eye-catching design. An attractive website inspires trust and encourages users to explore it more. It should be modern, stylish, and user-friendly to achieve this goal. Because of this, the author made plenty of ready-made templates for you to pick from. We offer six amazing, unique, and excellent animation home pages where you can represent your content most attractively.
Fully Responsive Layouts
It is no longer possible to make excuses, thanks to the Internet. Nowadays, your website has to look great and works perfectly on all devices. As a result, a website's theme should be responsive.
Utilizing this marvelous feature, you may make your site accessible to visitors using all devices, such as smartphones, tablets, laptops, or desktop computers. Aside from this, it is necessary to note that the page adaptation process is automatic.
SEO-friendly Pages
Developing a website that stands out from the competition is essential to the success of your product or service. With the theme author's help, you will get ready-made SEO-friendly web pages that will attract many customers.
What else might be helpful for you to make your business successful? It is necessary to prepare a list of additional keywords relevant to your topic and audience so that your website will rank higher in search engine results.
Dropdown Menu
With this handy feature, you may add unlimited items to your menus, allowing visitors to see more things if they hover over them or click on them. Even more impressively, using this feature keeps your site looking clean and professional, which is essential.
Browsers Compatibility
This feature will make your site display and work properly in all major web browsers, including Chrome, Opera, Mozilla Firefox, Safari, and many others.
Built-in Plugins That Increase Your Site's Performance
When you start using plugins, creating many websites, from e-commerce shops to portfolios and catalogs, is easy. These tools help create an eye-catching slider, add animations to any element, and improve the contact form, among other applications. In other words, you are free to add new features to your website or expand upon existing ones. That's why it includes many powerful and necessary plugins that can change everything from a single element to an entire block. However, you may add any other plugins if you decide that what you got is insufficient or you want to add some special ones to your requirements.
Bold Page Builder
In just a few clicks, building a professional website with Bold's drag-and-drop page editor is possible, making it very easy to create pages and compose content. A new feature of this builder is Front-End Editor, which will enable you to edit page elements! For example, it is possible to change headers, footers, buttons, menus, and many other things that make your website unique and stunning. Experts and beginners alike love drag-and-drop technology for editing websites. In the end, moving individual elements or parts of site sections doesn't require programming knowledge. Utilizing the drag-and-drop feature built-in to the platform gives the possibility for every component of your site to be modified in real-time, meaning you can experiment and play with your layout however you like.
This page builder's creators also offer video tutorials to help you dive in and become more confident. However, if you have some questions about it, you can reach the support team for more details if you need them at any time you feel comfortable.
Contact Form 7
This plugin allows users to communicate with the site owner at any time. Name, address, and comments are required fields on the form. The majority of company websites also include email and mailing addresses.
Yoast SEO
This stunning plugin is perfect for ranking high on search engines and beating your competition. You can achieve this goal by making your site faster, more powerful, and better than other similar sites. Therefore, this amazing plugin will help you optimize your website for search engines to rank higher in search results.
Get Your Website More Attractive
A modern, eye-catching website, as convenient and understandable as possible, is likely to attract customers and encourage them to investigate your product further. To do this, you can change your site's appearance with the help of shop layouts and product sliders to make more compact blocks, allowing your users to see as many products and information as possible on the screen. Also, it has various helpful and powerful features included in this theme for helping to reach any goals.
Extensive Theme Documentation
Upon purchasing the template, you will get clear and detailed theme documentation delivered straight to your inbox, making it easier for you to understand the theme. Using the template will become more comfortable with this manual, which includes all the information you need to install, customize, and use. In addition, you will learn how to work with pages, widgets, and many other things you can adeptly grasp, regardless of your level of knowledge.
Technical Support Service
Suppose that after getting the Gdmart WooCommerce theme, you will have questions or problems while installing, configuring, or even using it. Once you require help from the author with such issues, please do not hesitate to get in touch. And you can be sure that you will receive qualified support service in the shortest possible time.
Watch This Video to Find Out More About Plugins and How to Use Them
Undoubtedly, using plugins is an essential feature of WordPress themes. As a result of their capabilities, your site can be created and modified more easily. This video will demonstrate how and why to use plugins effectively.
Project Info
Date:

03.22.2023

Client:

BoldThemes

Categories:

WordPress

Tags:

Food, Restaurant