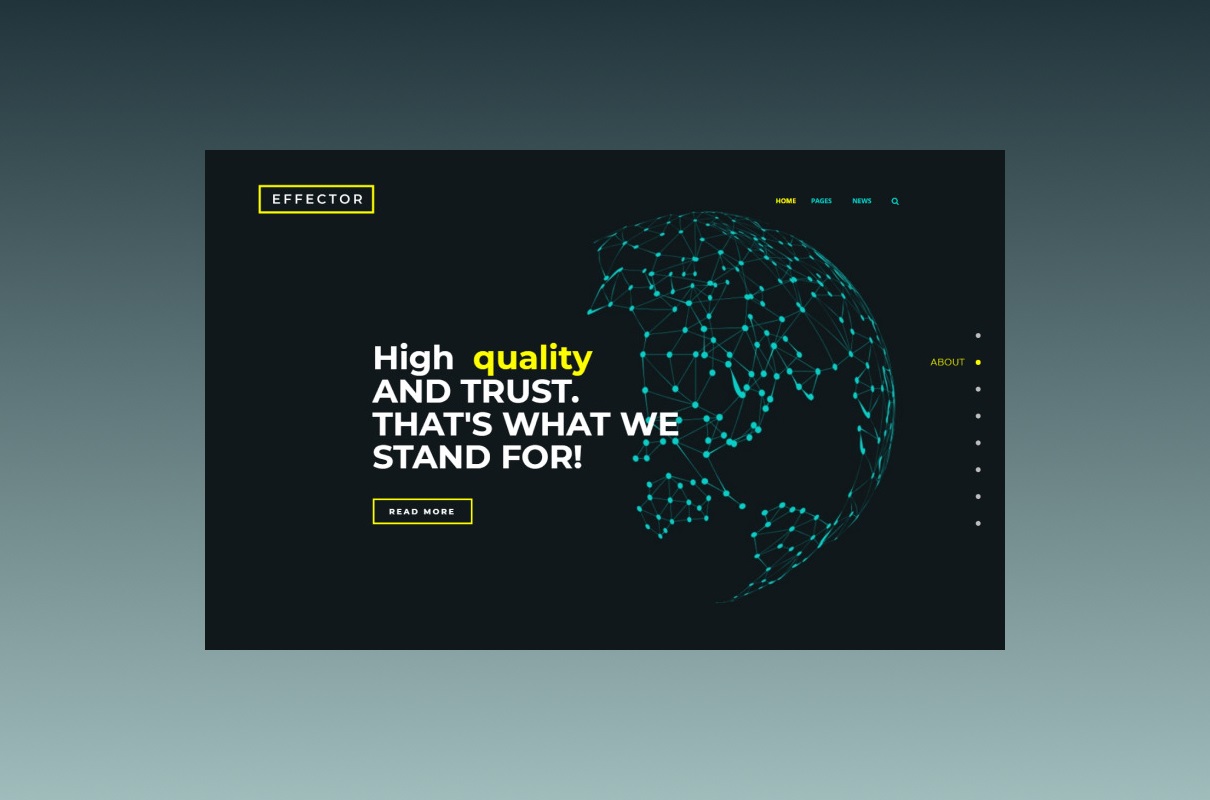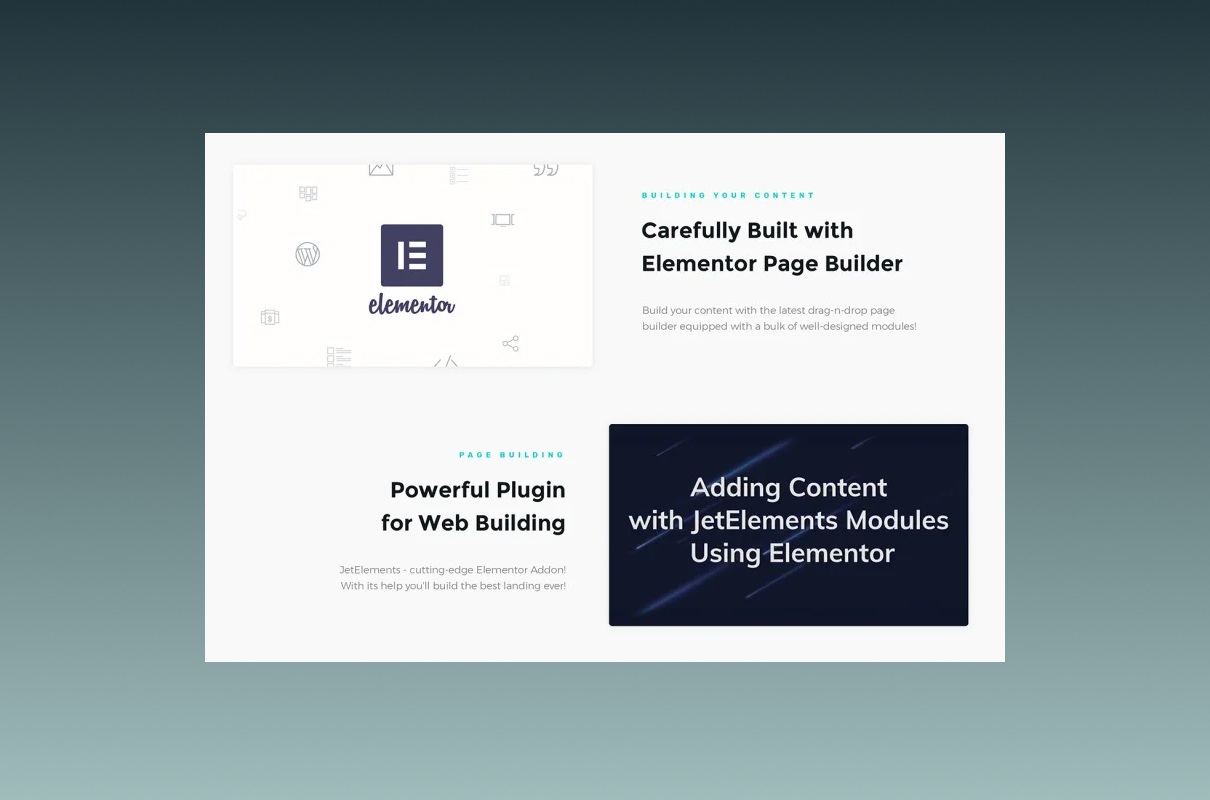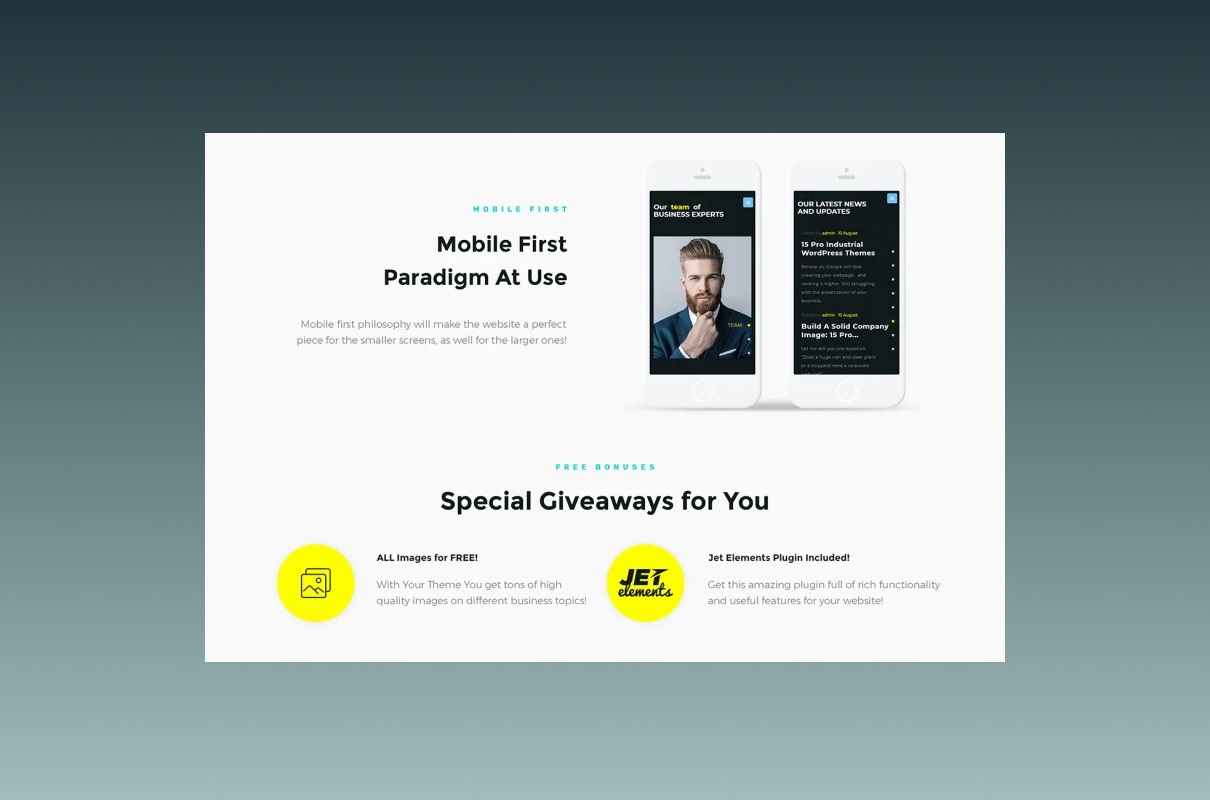 Every person in business is interested in presenting their company on the Internet. Use the Effector theme to create a web resource. In this way, you get a unique, reliable, and fast web product that helps attract the attention of a larger audience. With it, you achieve high rankings in search engines, your multilingual site is viewed on any device, and your design makes people fall in love at first sight. You have to receive that and more. The WordPress template comes with one of the most powerful page builders out there. With Elementor, you must drag and drop cool and bright elements onto your website pages. No coding! It doesn't matter if you are a beginner or a pro; everything is up to you.
Why is Effector Theme the Best?
Before buying something, you must research all the characteristics of the product. If it's a book, you read the synopsis. If it is a shoe, you look at the size, material of the goods, etc. Here it is the same. When purchasing a sample, you need to research all the functions specified by the developers.
JetElements modules
With this, you have the opportunity to make your WordPress project bright and interesting. The dry text could be more attractive to the visitor. The modern consumer is picky. He wants to see something unique, useful, stylish, and convenient. With the Effector theme, you impress with incredible and advanced elements such as carousels, charts, tables, collages, sliders, banners, buttons, and much more.
Sell goods. Price tags, good carousels, and various icons are available for this purpose. You have a Countdown Timer, so you can specify that the sale starts or ends after such a period. Animated texts and boxes make your project more dynamic, and maps increase your credibility. Create a cool feedback form with Contact Form 7. The parallax effect is fascinating. Produce a portfolio, and add audio and video players. It is not even close to all your possibilities. Enjoy it.
Do you like gifts?
We are sure it is. And who does not love? You get a hell of a lot of pictures on various topics. Statistics indicate that if you add an illustration to the text, the probability that it will be read increases by 80%. It is logical because our brain, opening a link, focuses first on the visual content and only then on everything else. So, it is the first thing the customer sees, which is a key factor for you. The good news is that all the pictures are of high quality. It is an important factor; poor quality spoils the impression of your web resource.
Moreover, our box includes images suitable for medical, construction, legal, or other fields. There are neutral pictures; insert them anywhere, regardless of the site's topic. Choose an illustration for the background.
The Cherry Search plugin is also ready for you. Search is one of the necessary elements of any site. That simplifies the process for the customer. The faster a person finds the information he requires, the more likely he will come back to you. The live search option works perfectly. The results options appear on the screen when the buyer starts to type his query. Choose the look of this feature yourself. You have a few options. Adjust all parameters and the location of this window at your discretion.
Socialize with Cherry
Today, almost everyone has an account on a social network. It is an integral part of our life. Therefore, it is foolish to avoid them. Better for you to take advantage of this. By connecting social networks and your corporate page, you receive many benefits.
New clients.
Increase in sales.
Promotion of your content.
Customer trust
Recognition.
Search for employees.
Brand advertising.
Let's do a little research. Facebook has 15.6 million users, Instagram – has 13.2 million, TikTok – has 12 million, and YouTube – has 23 million. That means 63.8 million potential customers for you. An amazing opportunity that you cannot miss. Tell all these people about your brand in detail. Support them make a choice. Of course, only some goods require advertising on social networks. For example, a person who wants to purchase a skyscraper is not likely to look for it on the Internet. But they may need a winter hat or a massage 🙂
Everyone loves freebies. Organize contests with cool prizes. With the help of comments under the posts, we may see the real reaction of buyers to your product or services. Communicating with them lets you discover what should be improved, changed, or removed. Your reputation and brand awareness are growing every day. In addition, JetElements gives you icons and buttons for Instagram, YouTube, etc.
Why Do You Need an Effective Corporate Website With an Effector theme?
Creating your image. Everything should match, from your employees' uniforms to the support service quality. Your web resource is worth exploring. That requires a unique style, an expert position in the market, and a clear company image. The WOW effect is inevitable with us.
The second important reason you require a corporate page is the attraction of partners and customers. Your success and profit depend not only on you but also on the buyers involved. Add your company's contact information. Attract as many means of communication as possible: email, contact numbers, social networks, addresses, etc. We recommend using all the options offered by the Effector theme. For example, set up technical support for clients, online chat, or callback service.
Where else can you decently present your business other than on your WordPress website? With our offer, you have a blank slate with unlimited space where you may submit your company as you wish. Give people the opportunity to get to know you better. The "about us" section plays an important role here. Tell everyone why you are there and how you came to this. Show him your face to make the client feel comfortable working with you. It is very easy to add photos of employees with Elementor. Also, remember to show testimonials, certificates, awards, documentation, news, and events.
Competing without a presence in the global network is impossible in the modern world. It is a tool that assists attract purchasers, increase profits and achieve success. It is a challenging job; it requires effort. But you are pleased with the result.
Blogging As a Clever Tool For Effector Theme Promotion
Blogging is a good idea to receive a foothold in the market. In the 90s, everyone kept an online diary where they shared their family experiences, emotions, events, etc. Now, this activity has changed. There are different types.
Personal. People usually share their own experiences here.
Thematic. There are different ones: medicine, fashion, cars, jurisprudence, etc. The main feature is that a specialist in a certain field writes the posts.
If this is a media blog, we see different media content with videos, for example.
Partnership. There are a lot of ads here, as well as reviews, feedback, selections, and other articles.
Business. It would be best if you were interested in this guy. Show your authority by talking about your activities.
A corporate blog is always beneficial for small and large businesses. Your traffic is growing by leaps and bounds. Search engines see you more frequently. All this because you publish regular material. If it is good, then clients share it on their accounts. Other platforms may also share your link. In this case, Google understands that you are respected; therefore, clients should trust you.
The reason why you should bother about this is very simple – to increase your profits. If you want to save money and not spend money on promotions, write. A blog is a low-cost and effective tool. New leads, this is why you need to knuckle down and set to work. Your texts look great with the possibilities provided by the Effector theme. Become a thought leader. Here are some more valuable tips from us.
Only up-to-date and reliable materials.
The authors are real professionals in their field.
Dilute it all with media files.
It must be related to your services or products.
Video Selection of Cool Patterns
There are many platforms where samples are sold. Meet Template Monster; it's a powerful store with a wide selection of goods. They have many videos on their YouTube channel that help young developers assemble a real masterpiece. Subscribe to their channel to stay up to date with all the latest news and trends in web design.
Project Info
Date:

12.7.2022

Client:

ROCKTHEMES

Categories:

WordPress

Tags:

Business, Consulting, Financial