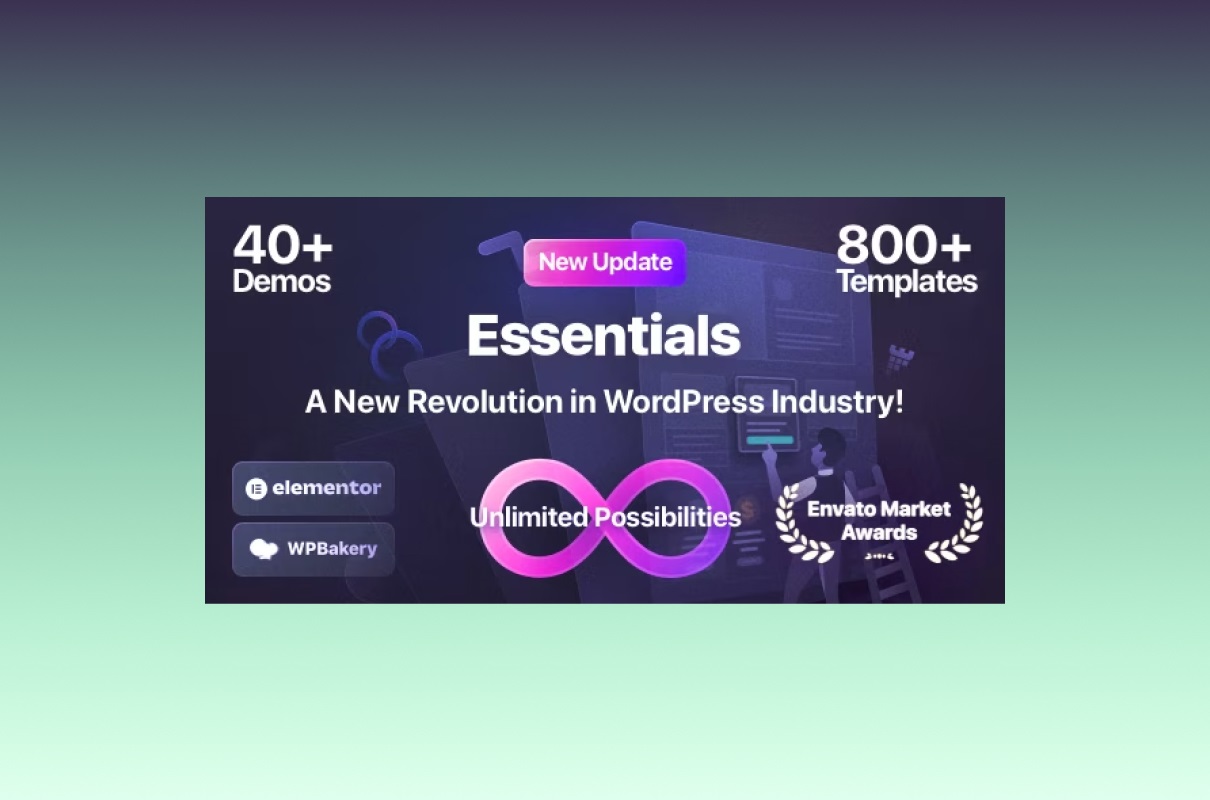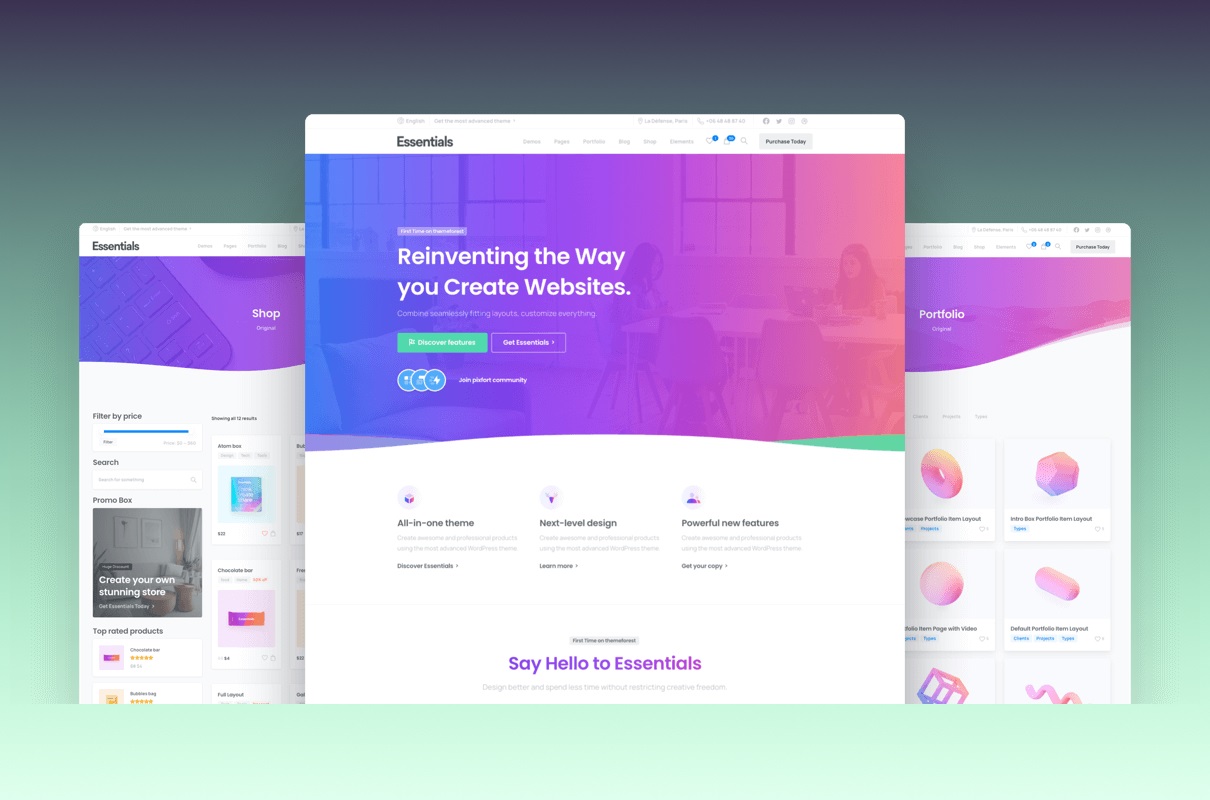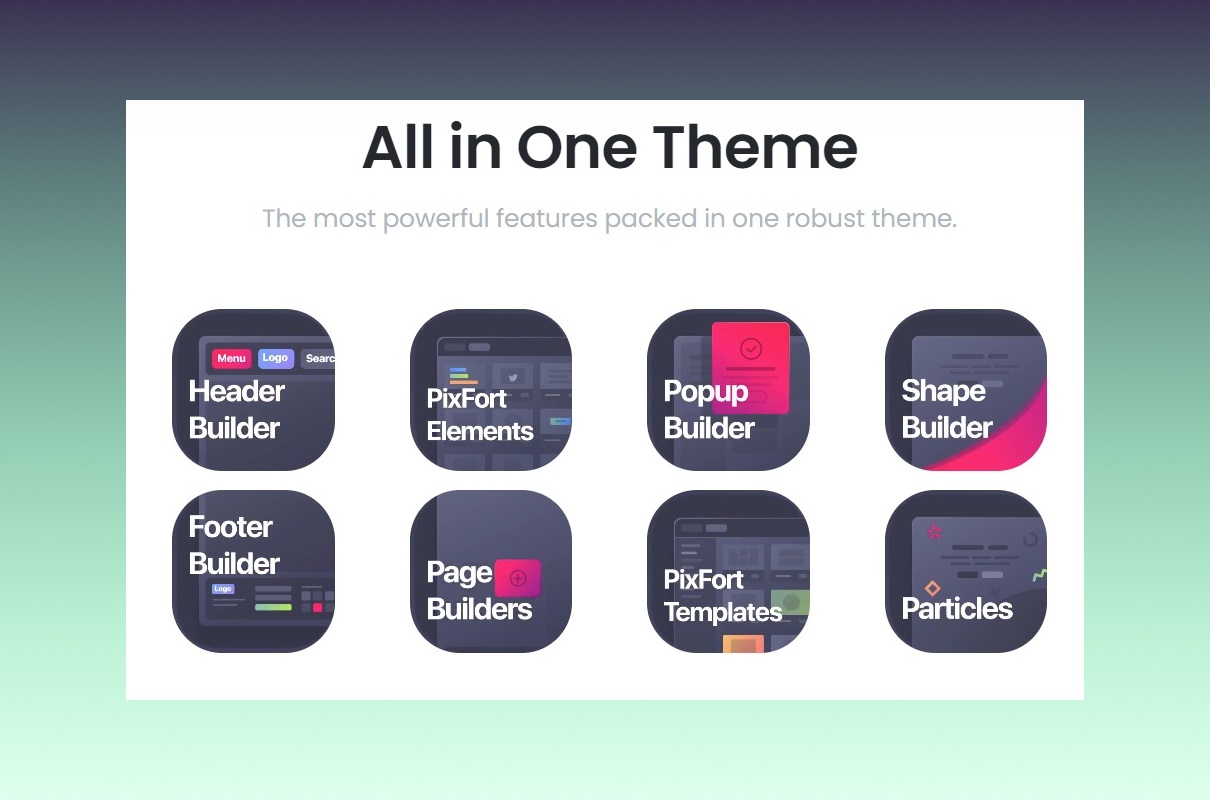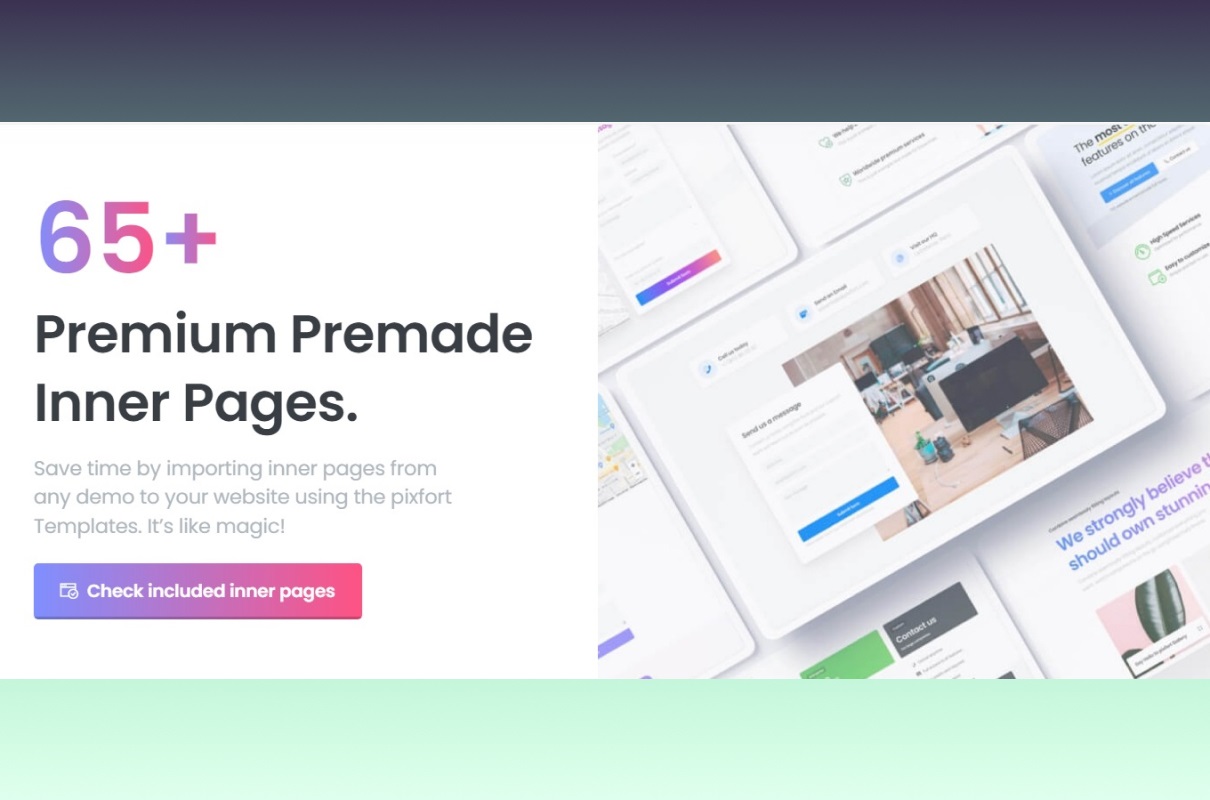 Welcome to Essentials, which is why so many people have built their personal websites for any goal, whether it is marketing, corporate, creative portfolios, e-commerce, restaurant, education, medical, real estate, startup, gym, food delivery, coffee shops, and more. Its design and multipurpose push the boundaries so you may do the same.
You could be offering the best product or service, but if you don't promote it properly, your offerings will definitely suffer. So this item gives a broader area of capabilities for individual entrepreneurs. You may build your site and design it however you like. Thanks to this, you will be able to showcase your services, works of art, or products worldwide. It might be photographs, DIY clothes, homemade cookies, paintings, online courses, and much more. Using this theme, whatever you want to provide your customers is possible.
In the web industry, there are so many powerful tools out there for a site promoting and providing the best user experience. And the author puts as many of those tools in it. So now you may build an amazing and unique website in minutes without any coding or design skills and get impressive results quickly.
Take Your Appearance to the Next Level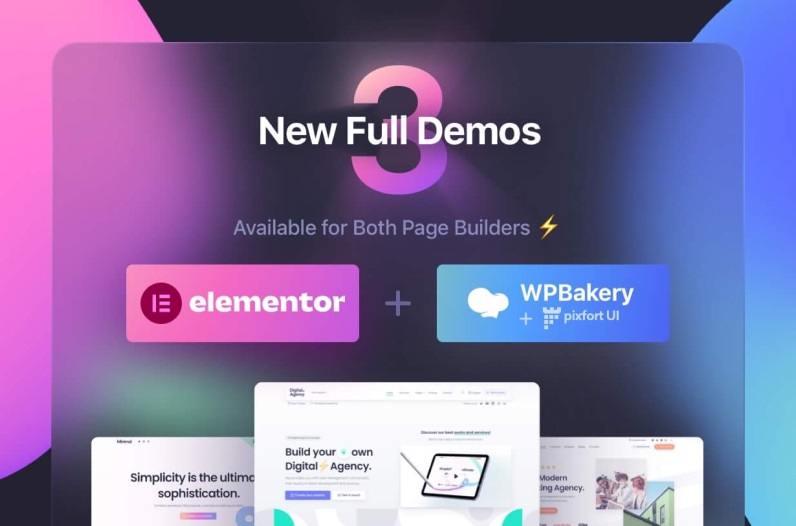 The PixFort presents the most impressive update yet. In a major leap, the Essentials has tons of incredible additions. And makes it easy to get started with a lot of breathtaking templates, like 40+ full demos, 65+ premade inner pages, 770+ stunning templates, 40+ headers, and 40+ footer templates. And now gives you for free (saving $202) powerful plug-ins that are ready to enhance your visual part achieving an astonishing new level of stylish and modernity.
Now, you will be able to build anything you want, giving you even more flexibility to customize, edit, and redesign any part of the layout. This template will be even more powerful for users with many different editors, including header, page, popup, shape, and footer builders, and is capable of impressing that for most themes are simply impossible.
Aside from that, Essentials offers a great option that allows you to change any template element to your preferred colors to achieve incredible and unique effects.
Essential Features
Search Engine Optimization
It's SEO optimized, meaning the website is more readable to search engines, including Google, Yahoo, Bing, and so on, allowing them to better index your web pages, and raise their rankings. So search results become more relevant and accurate this way, which means more traffic, conversions, and revenue — all the great results you can seamlessly achieve with this feature.
Responsive for all devices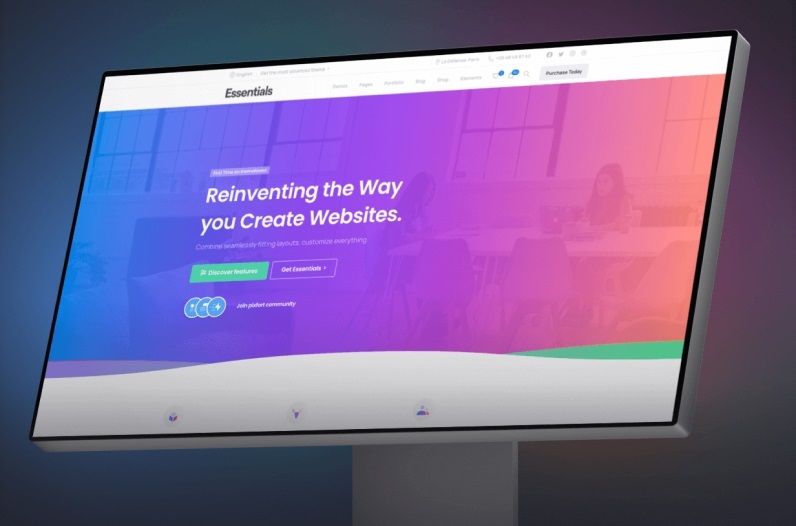 Responsive web design is a method that allows design across multiple devices, whether it is mobile, tablet, laptop, etc., meaning that your website should respond to the user's device and fluidly transform content to any screen size just as needed. So now you may easily create truly unique designs that automatically adapt to any resolution.
Ease of use and fast demo import
In addition, the theme is incredibly effortless to use, which must be nice for those of you just starting out on this journey. Plus, it provides a one-click demo import, letting you install demo content in minutes.
Get It Done With Plug-ins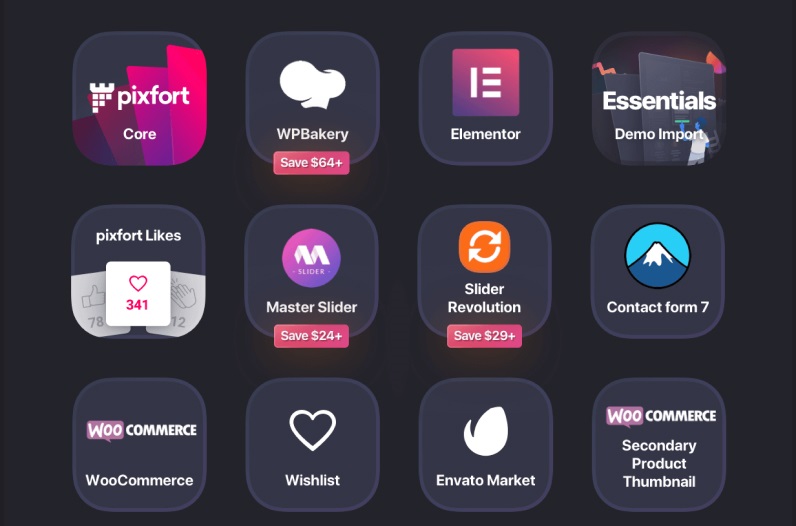 Additional plug-ins are the most affordable way to improve your website. With this template, our users have been blown away by its astonishing functionality and flexibility in such a lightweight package. Their multi-functionality and phenomenal capabilities are used on so many sites — from the blog to the multi-page. And in so many different ways — from boosting traffic to pro-level visuals.
Revolution Slider
Revolution Slider is a super powerful plug-in for creating all sorts of graphics, motion animation, and so much more, allowing you to make your ideas move — even if you're not a pro at it.
Put text, sliders, and design elements in motion. Make them revolve, wiggle, rotate, flip, and more. With this software, you will be able to bring your vision to life and completely change the way users feel about your site by adding hundreds of different effects.
Contact Form 7
The feedback form is a very important addition to the site. With its help, many tasks are solved. Primarily, it's a perfect way to communicate with potential customers. It also performs the function of collecting customer data. This form is easy to set up. Plus, you may add as many fields as you need.
WooCommerce
WooCommerce gives you many tools that are all right at a user-friendly toolbar and empowers you to build an entire online shop simply and flexibly. Plus, it can optimize the customer experience to increase confidence and conversions, which is necessary to boost your sales. In addition, it also comes with an app that you may install and use immediately. Now it's even easier to manage your store wherever you are.
Powerful Page Builders
The page builder is a user-friendly all-in-one tool that gives you the capability to easily create a professional-looking website in minutes. It includes many templates and tools, allowing you to edit themes or build a brand new site — from a blog to a large online e-commerce store.
One of the best features of page builders that all users love is drag-and-drop technology, which makes it easy to add or move content elements without having to code.
The author provides two of the most renowned website builders with an intuitive toolbar for free. And introducing remarkable add-ons that give you an entirely new way to look at the creation of a website — so it's time to find out what they can do.
Elementor
Elementor provides 50+ free add-ons. Our users take full advantage of all these features by raising a website to the next level, making it unique, attractive, and functional.
Now users at any level — from beginner to pro can redesign their templates with a drag-and-drop function. You can seamlessly move content to any part of the layout or customize it — and you don't have to use WordPress to do that anymore. Now you may utilize Elementor on its own without any coding experience.
Anything you can imagine — all in a couple of clicks.
WPBakery
WPBakery is a powerful tool that empowers your site and helps you convey your products or services through visual communication. It offers a number of different templates that you can choose from and then edit wherever your imagination leads.
The drag-and-drop and live editing features bring users a remarkable new way to modify the content. You are empowered to do whatever you want with them, whether that be like move, edit, or enhance, which gives you more flexibility to create more complex layouts in just a few clicks. And all of this gives you full control of creating incredible and unique pages without coding, and they will all be automatically responsive.
Support
The author is happy to work with you, whether you just need to install your theme, set it up, or you got some issues, and so forth. Besides that, you'll receive a warranty of up to six months. To contact the author is easy just follow this link to the profile page and use the message form.
Comprehensive Documentation
The author provides extensive documentation to help you learn how to use the Essentials and get the most out of it. You'll get an email with step-by-step instructions and practical tips when your order arrives.
Short Video About Plug-ins
Plug-ins and their multi-functionality have been game changers. You will be amazed by their powerful capabilities. Now you may craft the site yourself, which previously could only be imagined building in a studio. This short video tutorial will show you how to install and use plug-ins.
Project Info
Date:

08.3.2023

Client:

PixFort

Categories:

WordPress

Tags:

Beauty, Business, Landing, Medical, Restaurant, Software