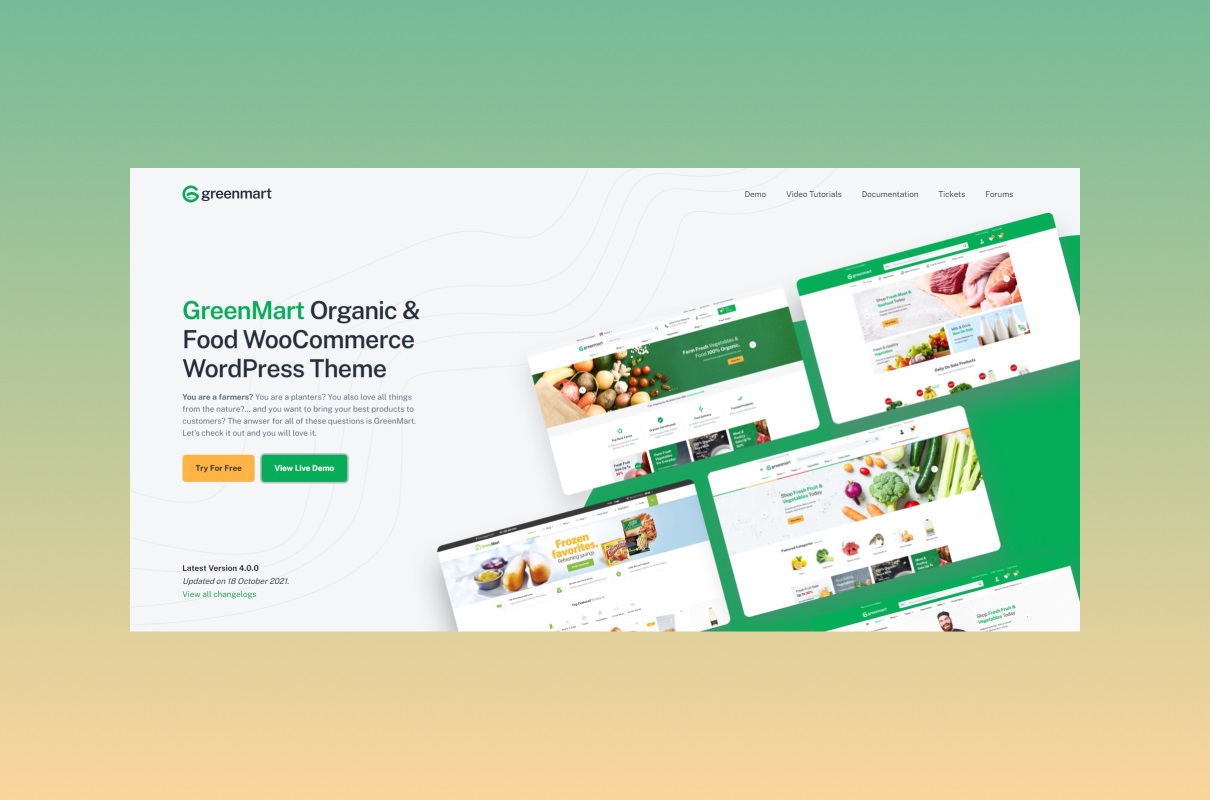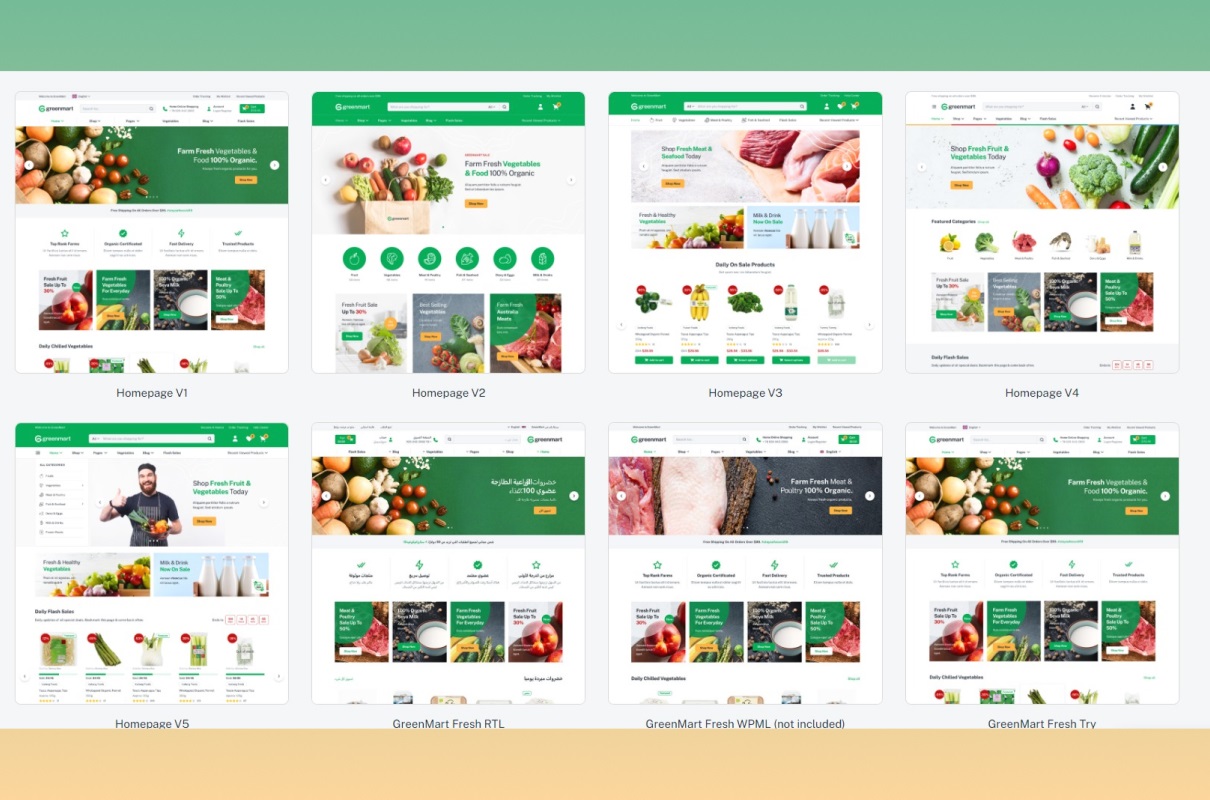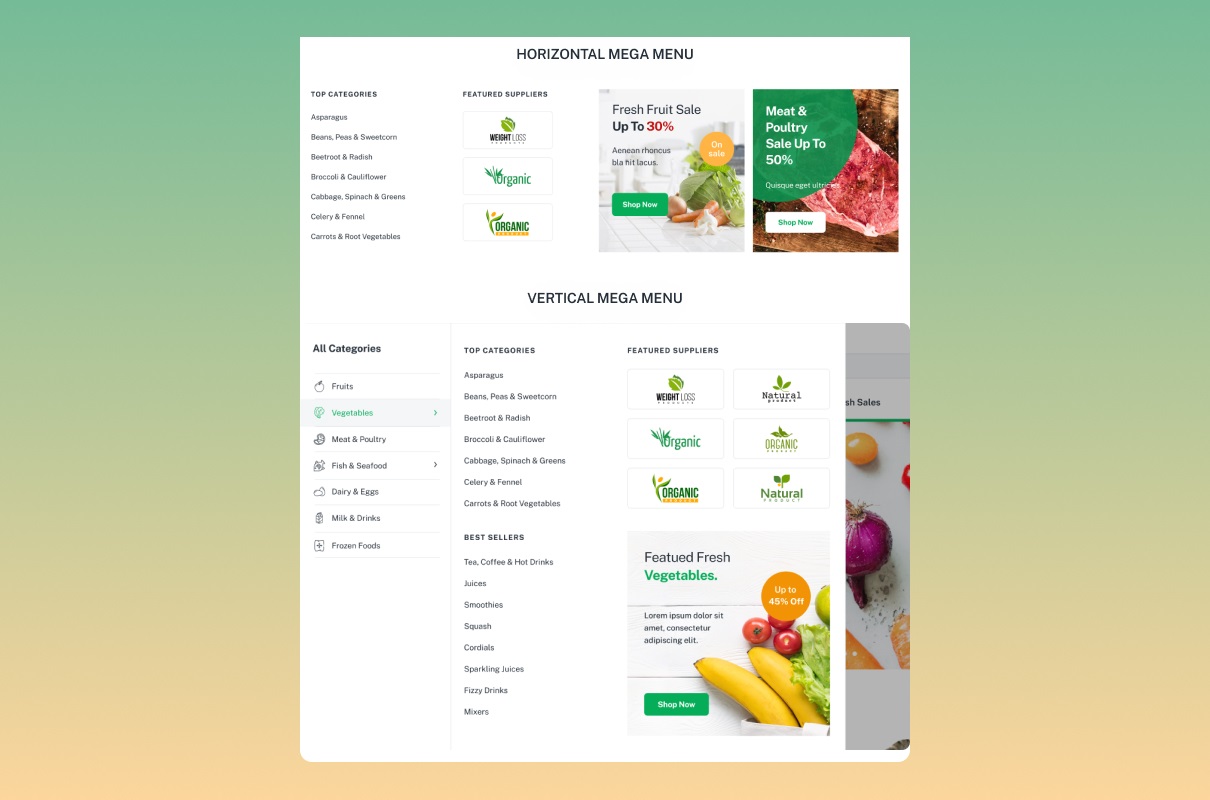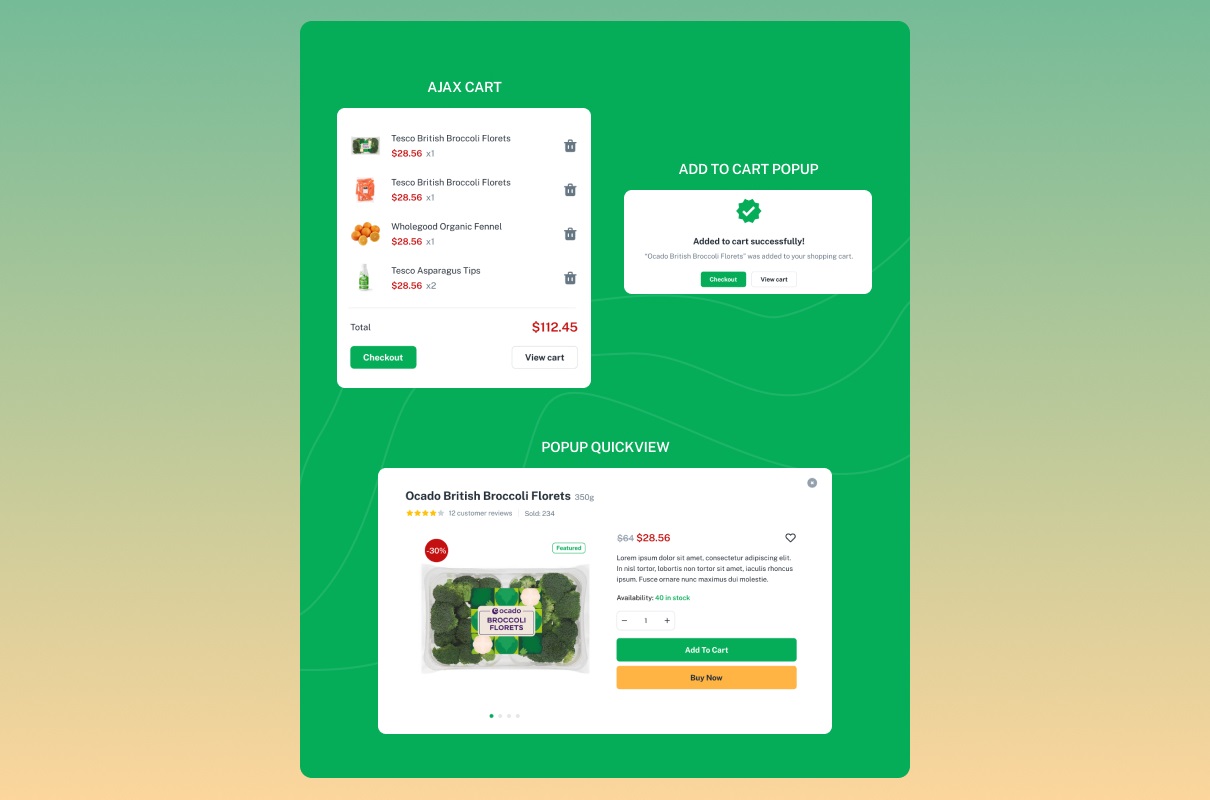 Today, if you want to grow a business, the best way is to turn it into an online business. The first step to making it is to create a website. Luckily, there is an incredible way to have your site the most affordable way possible to buy pre-designed templates. And this is where the GreenMart WooCommerce theme comes to the rescue. This fantastic template is excellent for Organic Shops, Fresh Food, Grocery Markets, Beauty, Body Care and Nutritional Supplements, Natural Medical Products, Flowers, etc.
In addition, it is very flexible. Each change will take you less than a minute — and you do not have to use any code. With GreenMart, you may easily create an online store for food or organic products. Every page is responsive and looks perfect on any device, which will be good for promotion. All of this provides an exciting shopping experience for your customers.
Why Organic Food is a Booming Industry?
As you may know, organic food and products have become increasingly popular in recent years due to their health benefits and environmentally friendly production methods. These products typically have a higher price, but now consumers are more health-conscious and want to pay more for what they think is best for their health.
There are many benefits to organic produce. Firstly, it is not detrimental to health. Secondly, they taste a lot better and contain more vitamins. Thirdly, the natural way of growing food does not harm the soil. All this confirms the growing popularity of organic food worldwide.
Top GreenMart Features
Search Engine Optimization
Optimizing search engines is essential for your online store to attract more customers. Luckily, all the items in the ThemeForest marketplace are designed with SEO in mind.
These days, customers have a wide range of search engines to choose from, like Google, Bing, and Yahoo. Thanks to this template, your site will be ranked first in any of them, meaning more traffic, potential customers, and money for your business.
Mobile Version Ready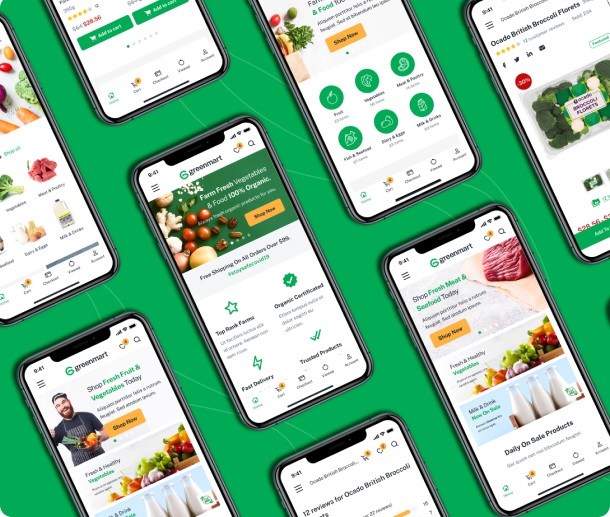 The author knows that we all rely on smartphones throughout the day. For this reason, the template is optimized for every possible screen resolution. No matter what visitors use to view your site, whether a smartphone, tablet, laptop, or desktop, your content will be flawless on all of them.
WPML
If you want to translate your online store, there's a popular WordPress plugin that may help. It is designed with a user-friendly control panel, so you can effortlessly select the languages you want. Once you make your selections, it automatically translates all the pages.
RTL Language
There are a couple of languages that read from right to left. Even though it is not very common, there are over a billion people who use these languages! If you add support for this direction in your theme, you can reach even more people and make it more accessible.
GreenMart Premium Plug-ins
Thanks to plug-ins, you can boost your website's abilities with no limits and make them multifunctional as needed. Or if you want to give your pages a unique look, there are many different builders to make it! With a larger library, you may use more of them for free. The best way to find them, go to WordPress.com and install them in a minute. Give it a try and see how it can take your site to the next level!
Let's see what the author offers to you:
WPBakery
WPBakery takes the versatility of website building even further, introducing new ways to work with all themes, content elements, add-ons, templates, and pro features, including drag-and-drop, live editing, and more.
These features in this page builder make it possible to design new ones and edit existing ones, giving you complete control over your layouts and making literally everything that pops into your mind. With drag-and-drop, users can move elements to any section they want to — like buttons, text, images, icons, design elements, etc., and see all changes immediately — while editing.
In addition, with a built-in skin builder, you will be able to change the element's styling. For example, the color grading tool gives you many different variations, allowing you to match your brand identity.
Having the ability to make anything you want is the best thing, and WPBakery is a perfect tool that may help you make that happen.
Elementor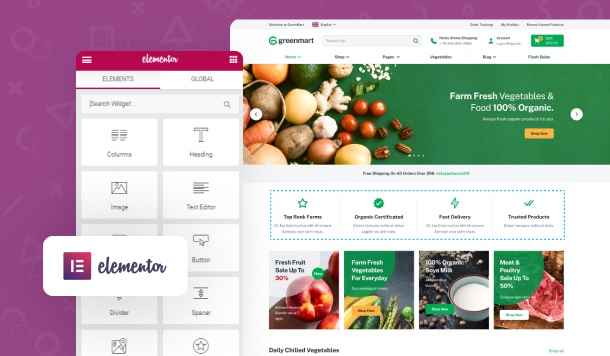 Are you looking to create your website? Look no further than Elementor!
Elementor is incredible. It features powerful tools, templates, and add-ons. And together with the many features, it delivers capabilities such as drag-and-drop, live editing, all design creation processes without needing to write code, and many remarkable features that push the boundaries of what is possible. Moreover, it is easy for you to adjust the size of your content — and the pages can be automatically adapted to any screen size.
In addition to its excellent capabilities, people love Elementor for one thing. One of its biggest powers is the user-friendly interface, making it easy for users of all levels to build professional sites in minutes. This is essential for our users who are getting started and want to work seamlessly and fast. Businesses and individual entrepreneurs may now unleash their creativity in new ways that are only possible in Elementor.
WooCommerce
Now, let's talk about WooCommerce. It helps you get so much done on an e-commerce site — whether you are at home or on the go. If you want to sell online, this is a fantastic tool.
This plug-in continually expands the capabilities of all sellers with tools and technologies, allowing them to work effortlessly and quickly. Now it is possible to buy goods online without leaving home.
In addition, WooCommerce provides the ability to create cards with all the necessary information about the product, whether it is photos, description, price, discount, etc. Thanks to this cool feature, people may get to know the product from every angle, which helps them decide whether they need it.
Even more remarkable about this e-commerce platform is that it comes together with incredible payment options that will let you sell worldwide. It supports credit cards, PayPal, Stripe, etc. Don't worry — all payment processes are secure and fast.
Slider Revolution
Animation and visual effects creators can now unleash their creativity in new ways that are only possible on Slider Revolution. Users may add new visuals to their sites. Visual builder technology gives them a new way seamlessly create everything like a pro without touching lines of code. With a massive templates library that includes up to 250+ items, they can bring crazy ideas to life with just a few clicks. All sliders and content elements are fully responsive, giving visitors the ability to see visual effects on all devices.
Support
Clients want excellent service. The GreenMart WooCommerce theme comes with a warranty for up to six months. We provide support whenever you need it — with replying time within one business day.
Documentation
This documentation makes it incredibly easy to use and install this theme.
Short Video About Elementor
This video tutorial covers everything step by step breaking down modifying blocks, adding various elements, changing the page appearance, and all about different features. If you are new to Elementor, by the end of this video, you may easily create what you dream of.
Project Info
Date:

07.18.2023

Client:

thembay

Categories:

WordPress

Tags:

Food