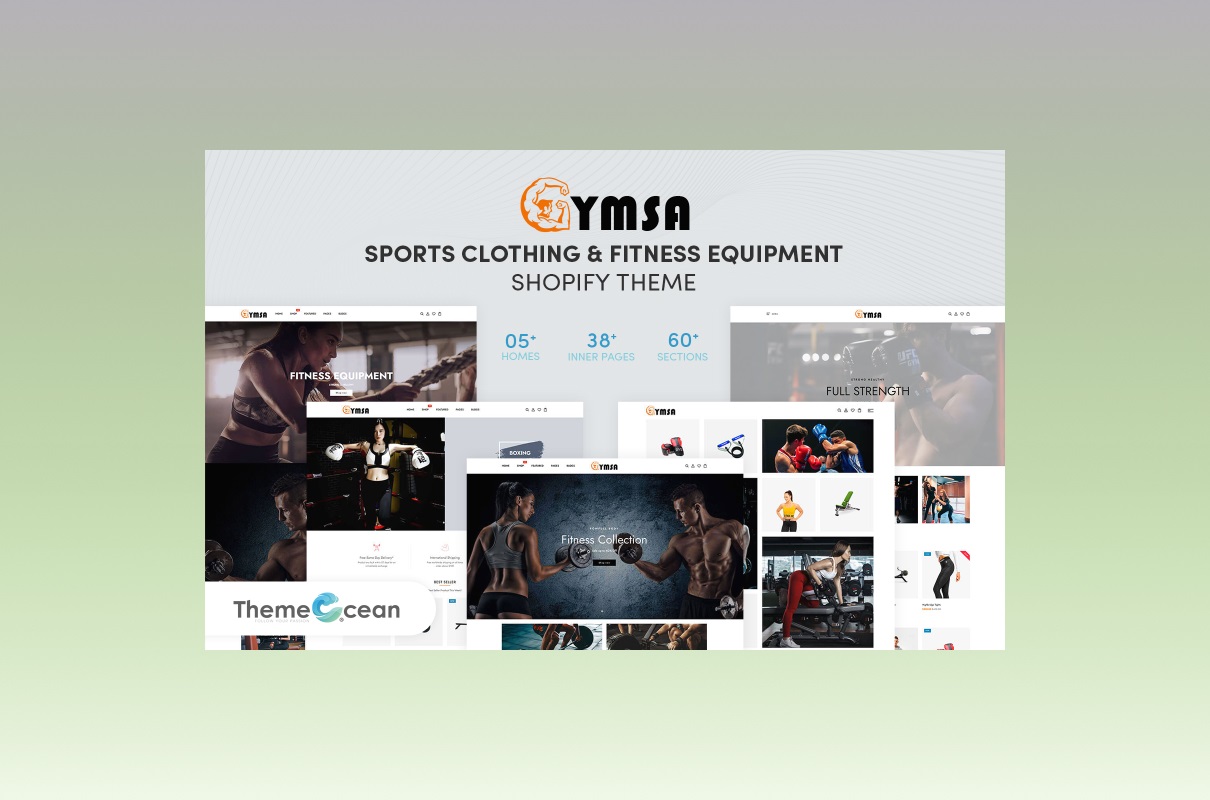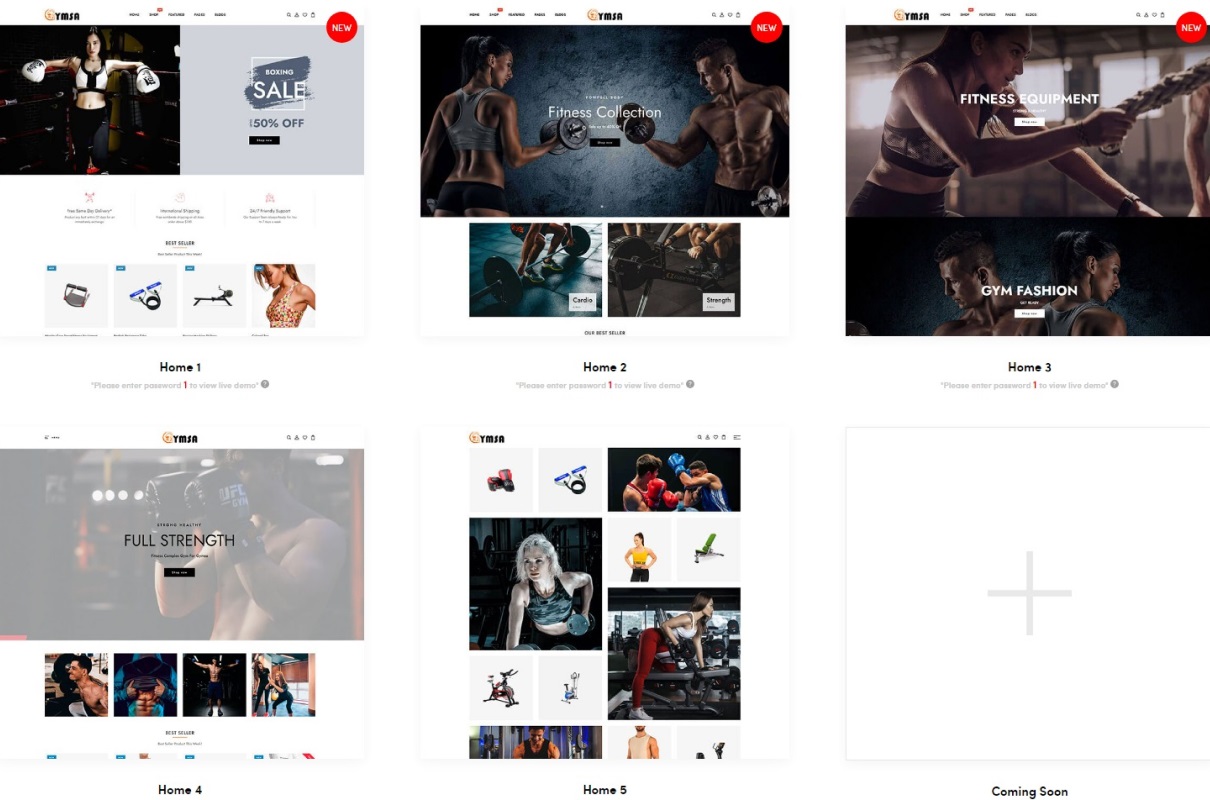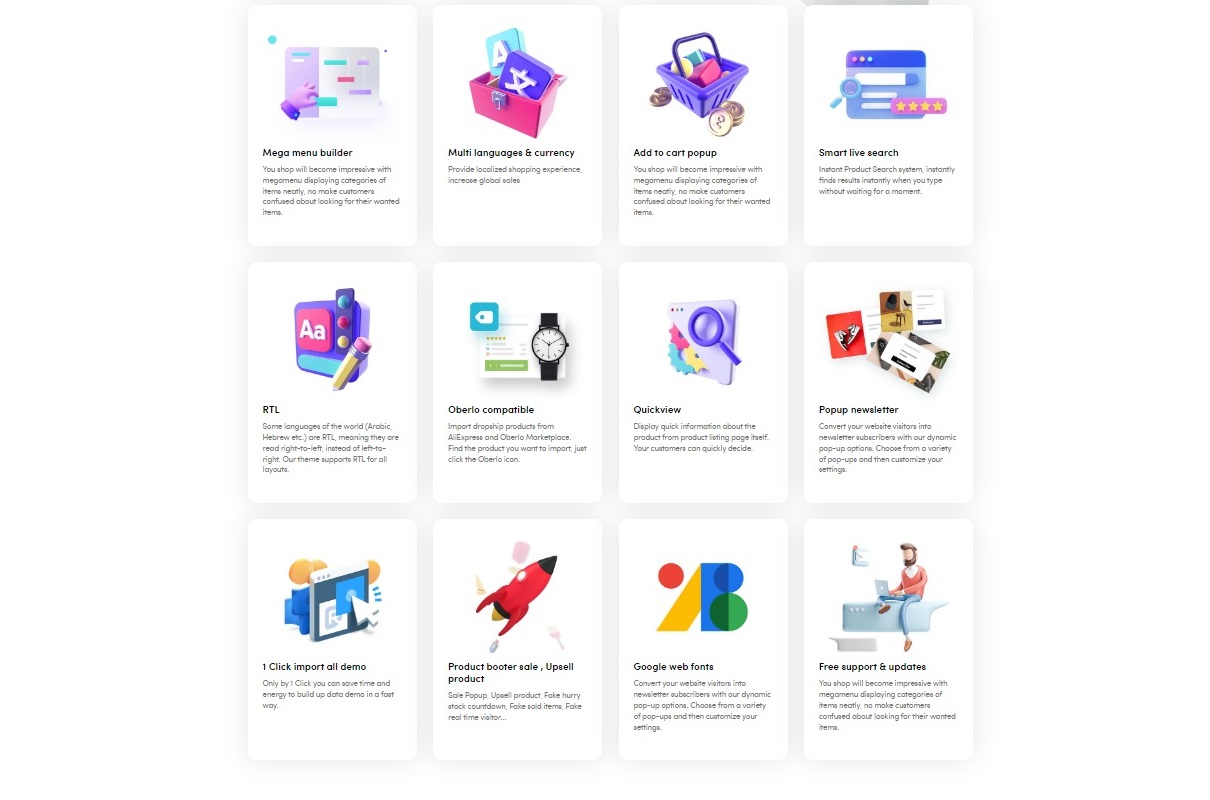 If you have a sports clothing and fitness equipment store but feel it's time to take it to the next level — ready-to-go templates can be a great solution. One outstanding option is the Gymsa, which is specifically designed for fitness-related businesses.
As you know, the fitness industry is a huge market. More and more people are realizing the importance of staying active and healthy, and as a result, the demand for sports clothing and fitness equipment has been steadily increasing. By running an online store, you can tap into this market and offer customers a convenient way to shop for their fitness needs from the comfort of their own homes.
Thanks to this template, you may sell sportswear, such as Athletic shorts, Sports bras, Running shoes, Compression leggings, Tank tops, Sweatpants, Performance socks, Hoodies, Yoga pants, Athletic jackets, and beyond. Gymsa is also relevant for those of you who sell sports equipment. So if you plan on selling your sports clothing and fitness equipment online, using pre-designed templates can be a game-changer, especially if you're tight on the budget.
Stunning, Customizable Pages
ThemeOceanLTD provides a fantastic product! The design is astonishingly clean and simple to navigate, enabling draw customers to your online site more than competitors. Because some templates might not match your brand style, you'll need to do some work to get it looking just right. So, this template is fully customizable. Move things around with a drag-and-drop tool to make layouts look exactly how you want.
It provides apps, features, and pro tools to help you work more efficiently and presents your products in the best light. It has over 5+ home page options, over 10+ shop page choices, mind-blowing 12+ product pages, and 6+ header and footer styles. In addition, there are a lot of layout options out there for your shop, which allows you to unleash your creativity and build pages with your one-of-a-kind vision.
Discover the Power of the Gymsa
Intuitive and Customizable
One of the most incredible things when you start work with it is that's intuitive to use, even if you're completely new to the whole thing. It offers a drag-and-drop page builder that lets you easily customize your store's layout and design without writing any code.
The great thing about working with a pre-designed template is that a lot of the structural designs already are made for you. However, you have the ability to adjust every detail in order to reflect the personality of your brand. To help achieve brand identity, change the colors, font styles, background, etc.
Performance Optimization
If you're running an online store on Shopify, you'll definitely want to make sure your website is optimized for performance. And thanks to the author, your pages will be able to load quickly and efficiently. Now your customers may easily navigate your site without experiencing any lag or delays, which enhances the shopping experience and drive sales.
Responsive and Retina Ready
When we talk about "responsive," it means that the design and layout of your store will automatically adjust and adapt to fit whatever device your customer uses to view it. So whether they're browsing on a desktop computer, a tablet, or a smartphone, your e-commerce site will look great and be easy to navigate.
And "retina ready," technology enables images and web graphics of the site to be displayed on high-resolution screens like those found on Apple's MacBook Pro or iPhone. With a retina-ready, images and text will be able to look sharp and clear on these screens. Now your site will look super professional and modern.
Well Documented
The author delivers a detailed user manual that walks you through installing and setting up the template, customizing it to match your branding, and taking advantage of any special features or functionality it offers.
This product delivers many cool features, making your online shop super versatile. If you want to dive deeper into everything it's got to offer, hop on over to the main page of the product.
24/7 Support
So, if you're thinking about getting the Gymsa Shopify theme, you're in luck! When you purchase this theme, you'll have access to six months of top-notch support from our team of experts. Whether you need help with technical issues or want to make some customizations to your store, we're here to assist you every step of the way.
Watch This to be Pro With Shopify
This video provides a comprehensive tutorial on the sequential process of crafting and managing your online commercial website utilizing the Shopify platform.
Project Info
Date:

08.9.2023

Client:

THEMEOCEANLTD

Categories:

Shopify

Tags:

Sport