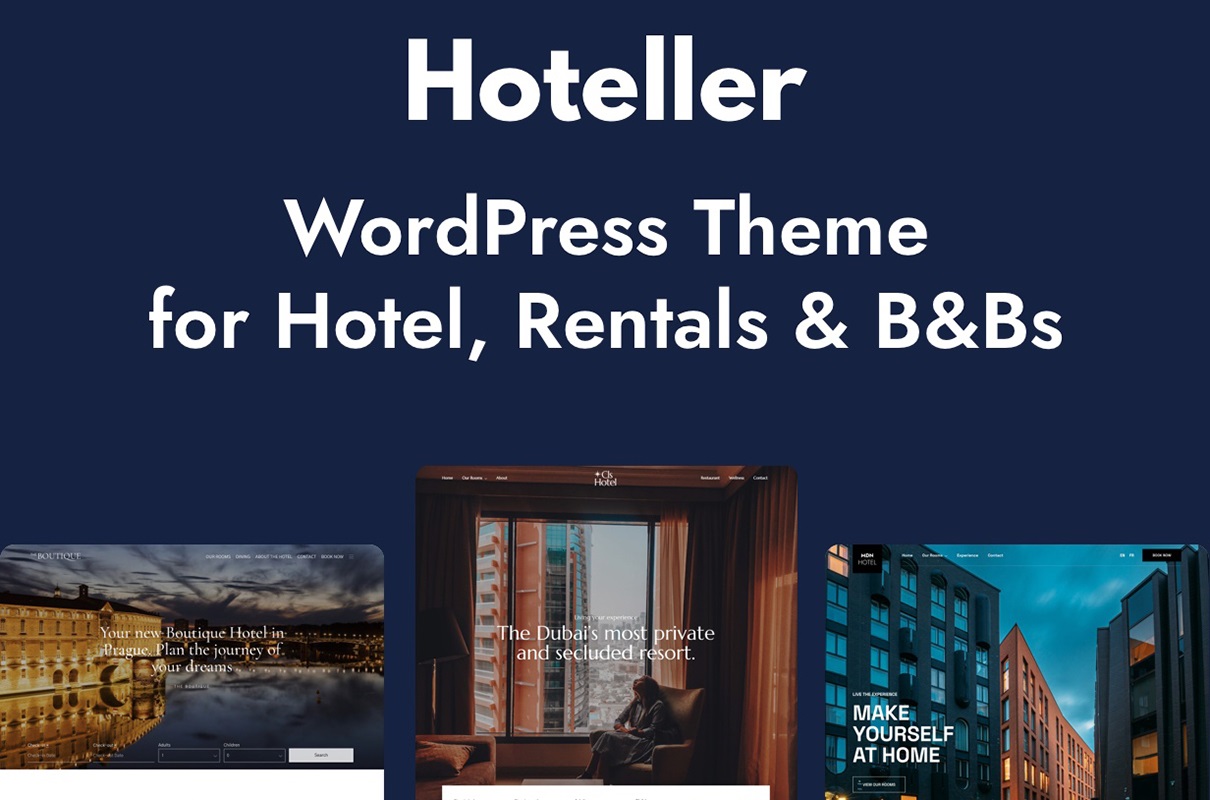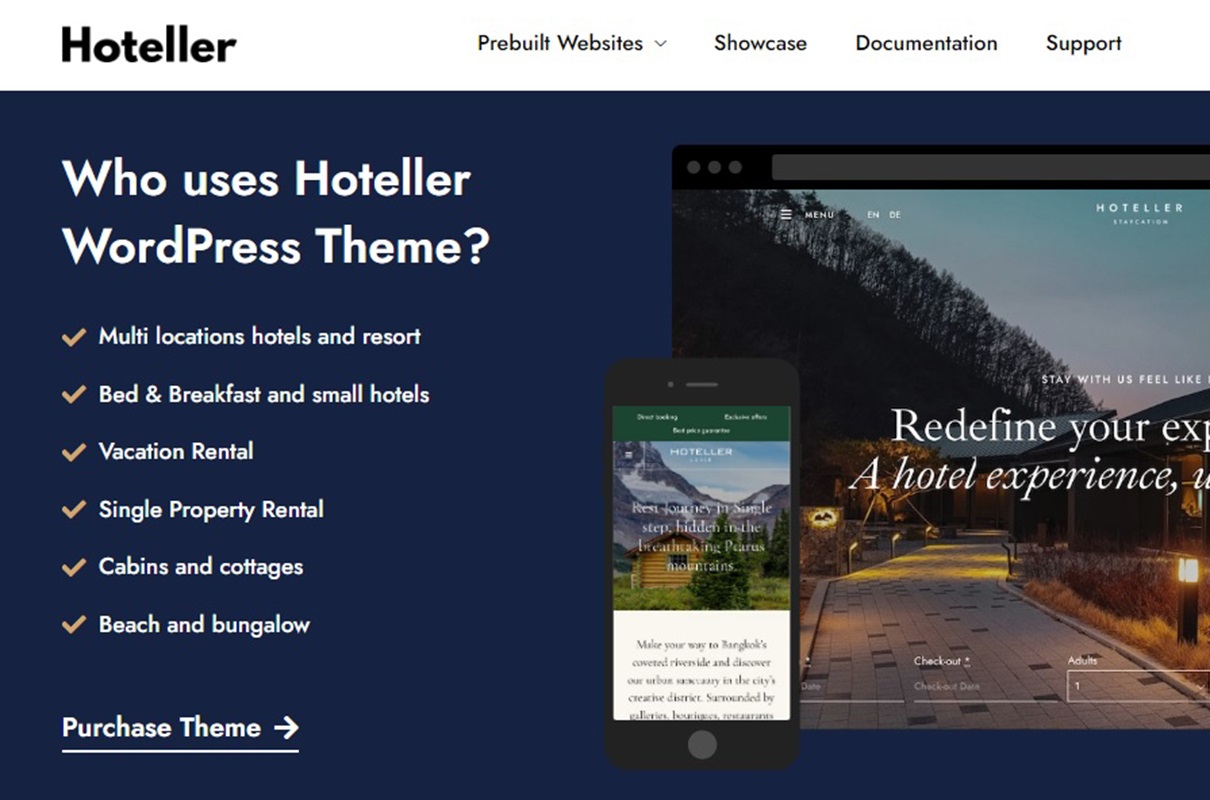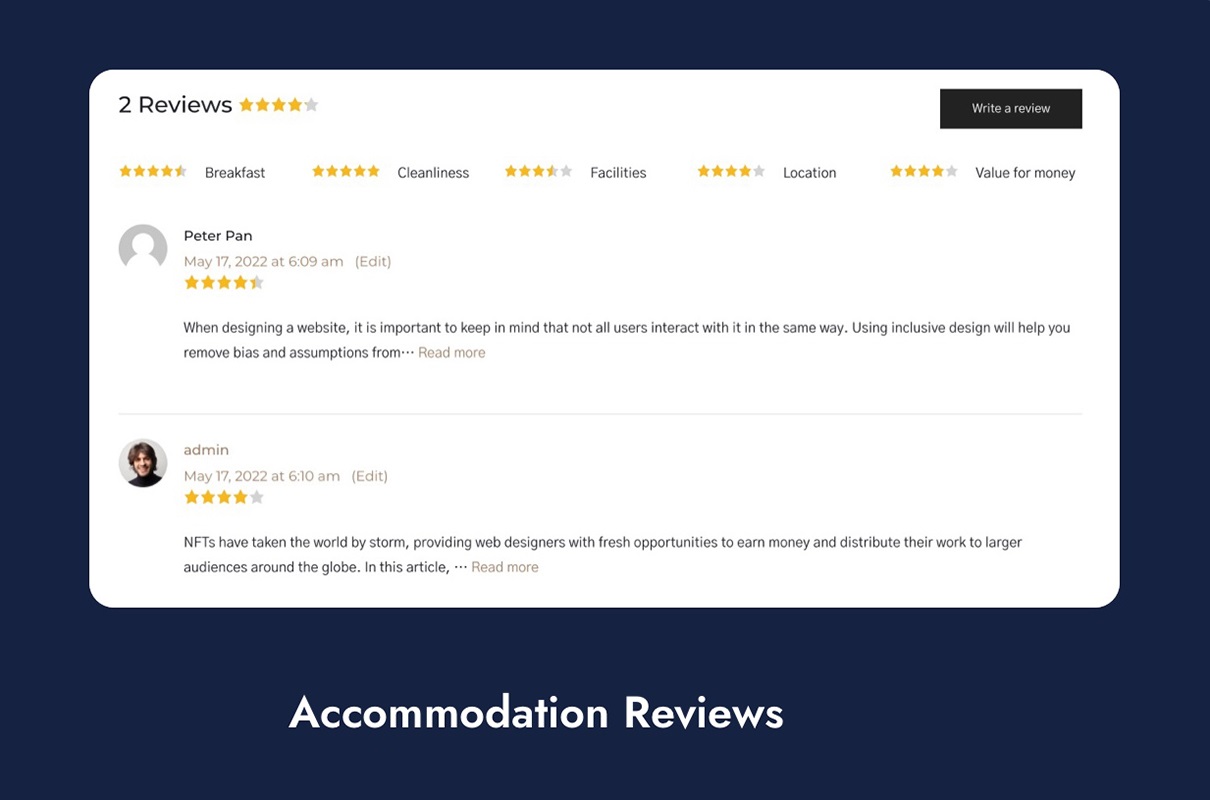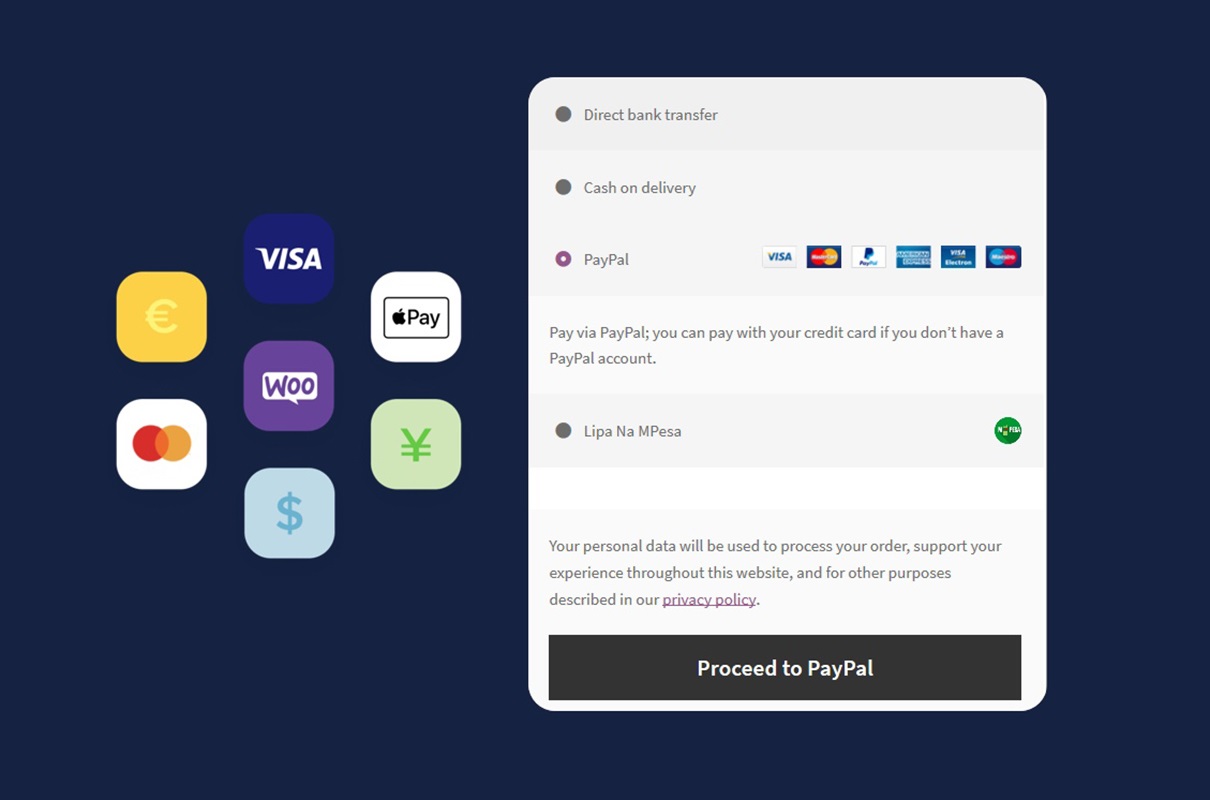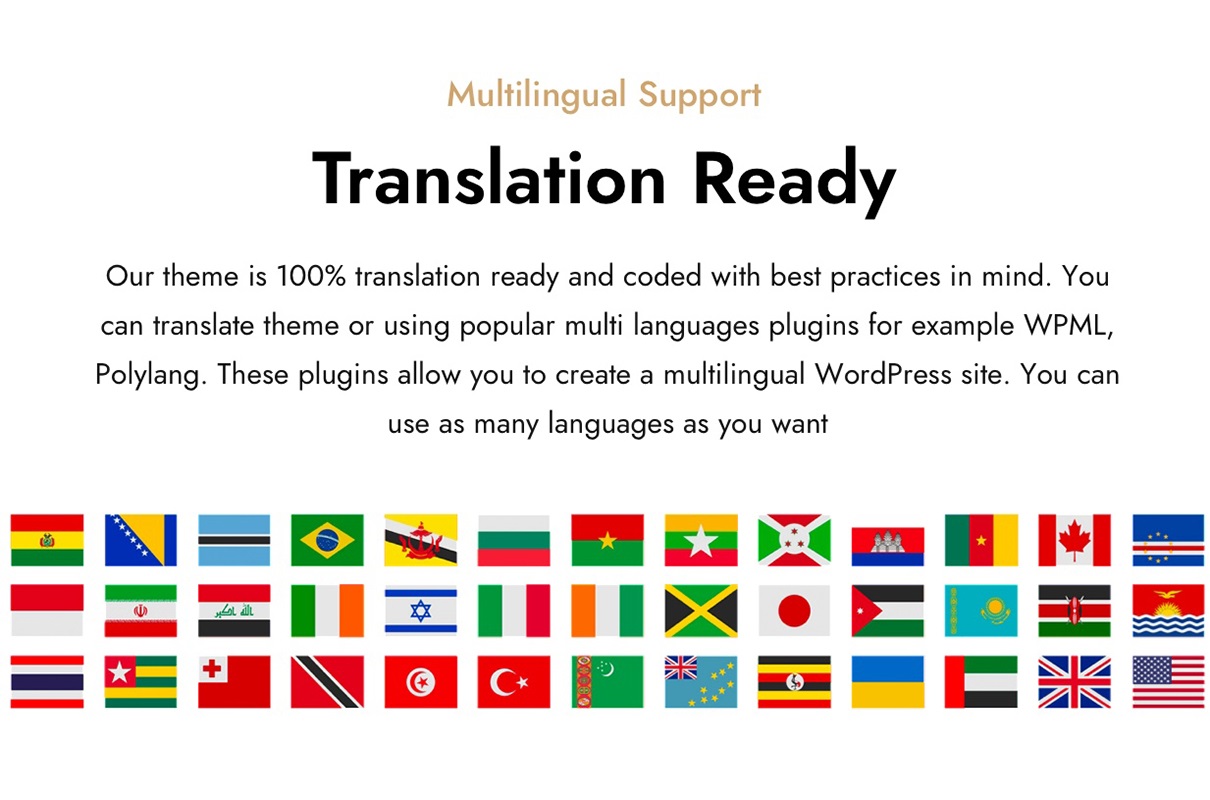 Apartment rental is exactly what is always in demand. The tourism and real estate sectors are rapidly developing and do not lose their relevance.
Any journey is exhausting, whether it's a business trip, family, or solo trip. Tired travelers return to their rooms at the end of an eventful day to rest and rejuvenate. So they want to feel at home, that is, as relaxed and comfortable as possible.
That is why most people are very selective in choosing apartments and finding the most suitable option. Regardless of whether a person stays here for a day, two, a week, or a month, comfortable living conditions will make him choose this hotel again and again and recommend it to friends and colleagues.
Accordingly, the creation of a hotel booking website should be approached seriously because an attractively designed website that is convenient and easy to use certainly has more chances of success. It is where Hoteller by ThemeGoods comes to the rescue. Hoteller is a WordPress theme for an apartment rental that will help you create your perfect hotel-booking website. But first, let's find out what makes a website successful.
Tips for Building a Successful Site for Your Business
There are some basic success factors for creating a profitable website. Let's take a closer look.
Attractive Visual
One of the most important components of any site is, of course, visual. The design of a web page can be both attractive and repulsive. A well-designed website is a pleasure to use. Moreover, the stylish and elegant look of the site inspires the user's trust. But it is important to remember that aesthetics alone will not get you far.
Ease of Use
To make the site easy to use, simplify navigation wherever possible, and use clear symbols and fonts. Respect customers' time, don't force them to waste it looking for the information they need.
Functionality
The high functionality of a website makes it more user-friendly and engaging.
Cross-platform
Responsive design is another important aspect that allows users to use the site from various devices, including phones and tablets.
Translation into Other Languages
This item is optional but recommended. A multilingual site has the distinct advantage of being accessible to more users from different countries.
High-quality Content
The content of the site is of key importance. It should be clear and informative.
Search Engine Optimization
SEO is essential to increase the visibility of a website in search engines. In other words, it is the promotion of the site to reach the first position in the search results.
Security
An equally important factor is the site's security, which provides protection from hacker attacks and malware, as well as the confidentiality of personal data.
This article will tell you more about the possible ways to secure your website. Among them: choosing a good hosting provider, installing security plugins, and enabling SSL or HTTPS. You can find out the difference between HTTPS protocol and SSL certificate here.
Contact Information
Don't forget to add your location information and contacts. Adding links to pages on social networks will be a bonus.
Why Choose Ready-made WordPress Templates
Currently, it is not at all necessary to independently develop a website and spend a lot of effort, time, and money on it. For a busy person, time is the most valuable resource. That is why there are ready-made website templates. Professional web designers and developers know all the modern trends in the web design world and all the secrets of creating a successful website.
Taking into account all the above rules and requirements, they develop beautiful templates that are ready to go. Therefore, a ready-made template is a great solution for those who want to start working as soon as possible.
Create Your Perfect Hotel Booking Website with Hoteller WordPress Theme
Why choose Hoteller by ThemeGoods? First of all, it is worth noting the reliability of the creators, whose digital product sales reach more than 168 thousand. Based on the author's high rating, the great majority of customers were satisfied with their purchases. The ThemeGoods team carefully developed the theme following all the requirements listed above. In order to simplify your task as much as possible, the developers have done everything for you. You do not need to add various functions and purchase additional plugins because the template creators have already taken care of it.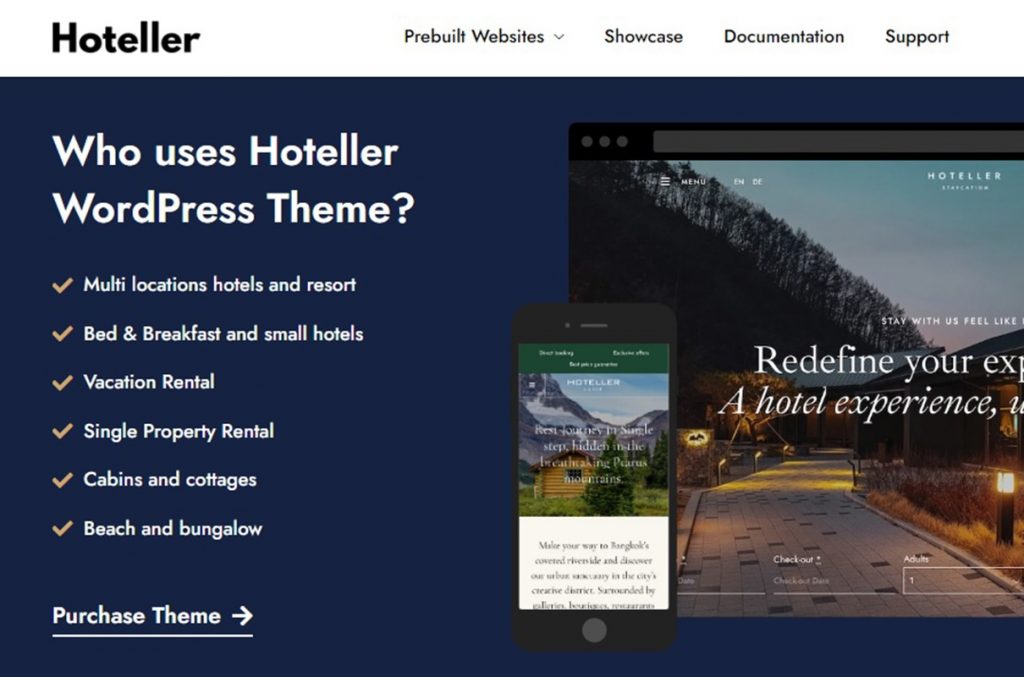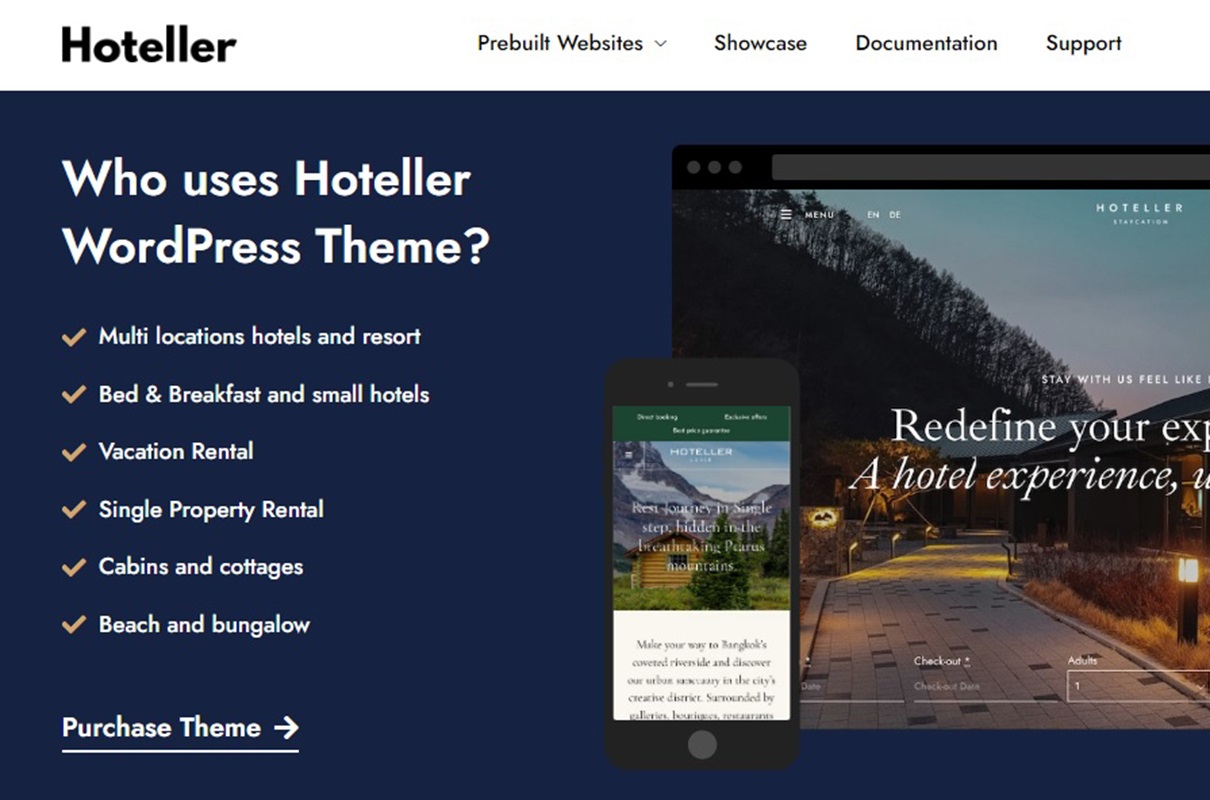 Thus, this digital product is characterized by its multifunctionality, high quality, and stylish appearance. Let's take a closer look at the template's features and benefits.
No Additional Plugin Purchase Required
You don't have to worry about buying and installing additional plugins, as all the functions necessary for a hotel-booking website are pre-built into the template. In addition, the developers have taken care of search engine optimization, and the theme is retina-ready, which guarantees high image quality on high-resolution displays. Optionally, you can also add various widgets offered by the creators.
Online & Offline Payments
The convenient booking system supports different payment methods and currencies. The theme also provides various pricing options and discount coupons, which you can set.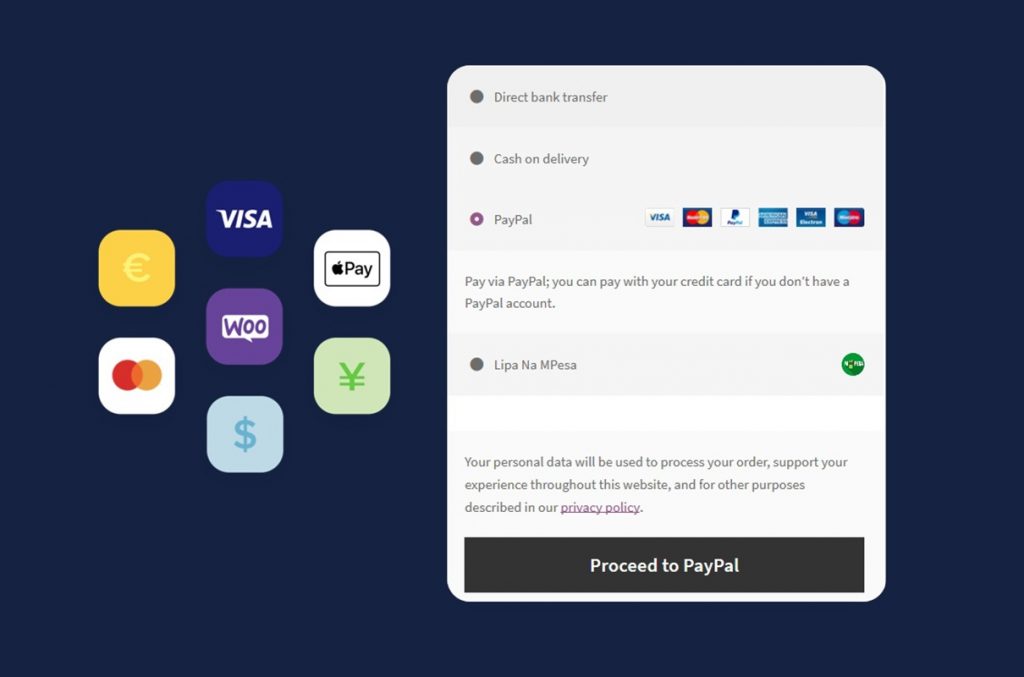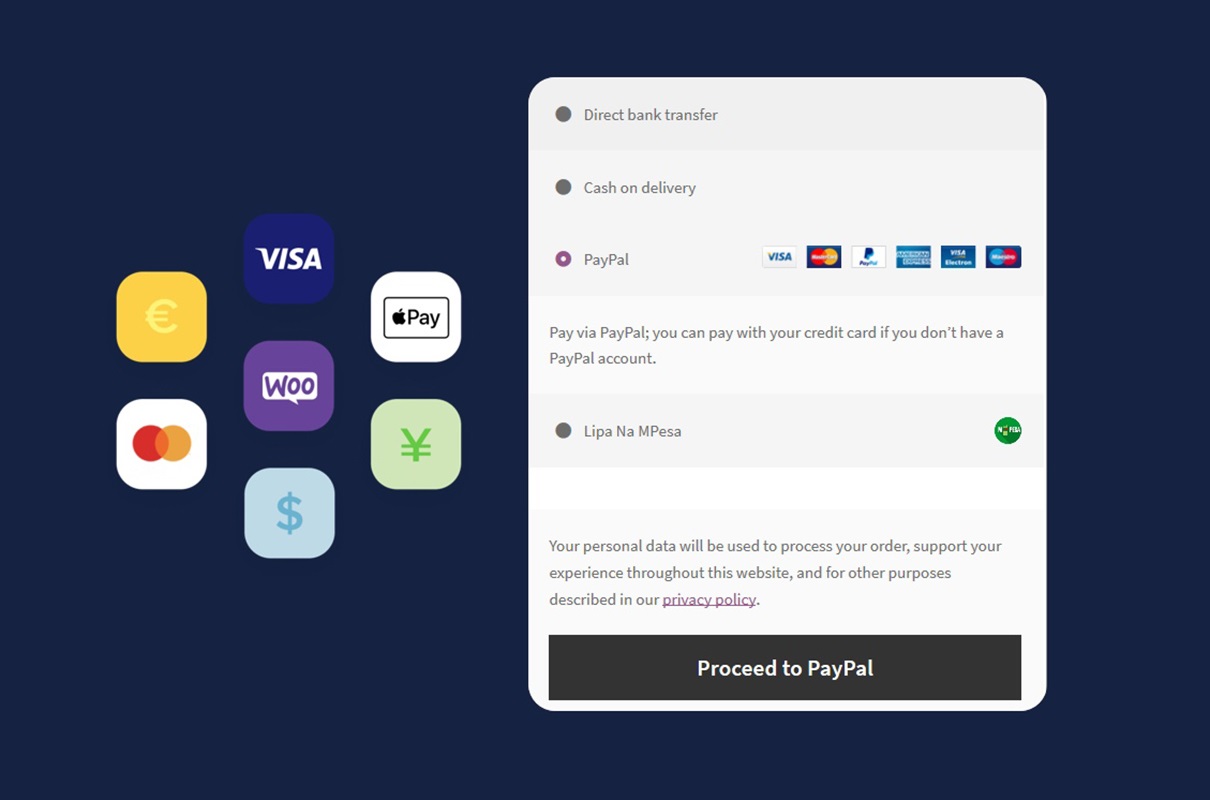 Responsive Design
Another advantage of the template is that each page has been designed to look great on any device. People increasingly prefer to use smartphones, as they allow you to book a hotel room or make an online order in just a couple of minutes while being anywhere and anytime. That is why it is so important that the website is cross-platform and Retina-ready. Retina-ready websites display high-resolution images for site visitors using Retina displays.
Easy Navigation
To ensure easy site navigation, you need an organized, functional, and convenient site menu. Hoteller provides a variety of options for styling your menu layout, including customizable colors and fonts.
Reviews
Users can also leave their ratings and reviews about accommodations. This site section is very important for potential customers.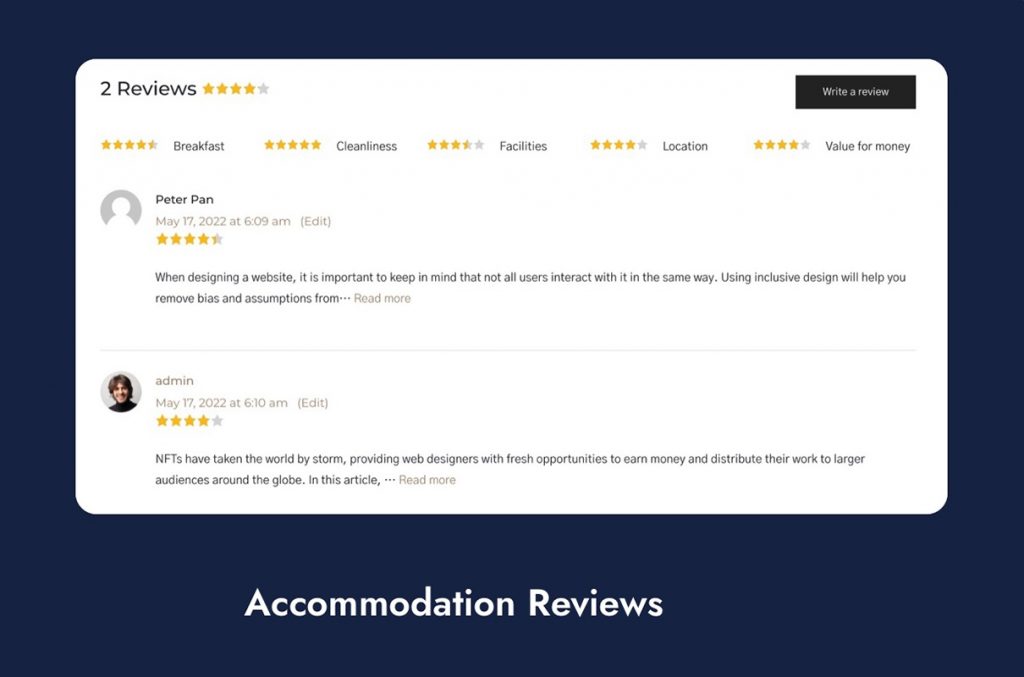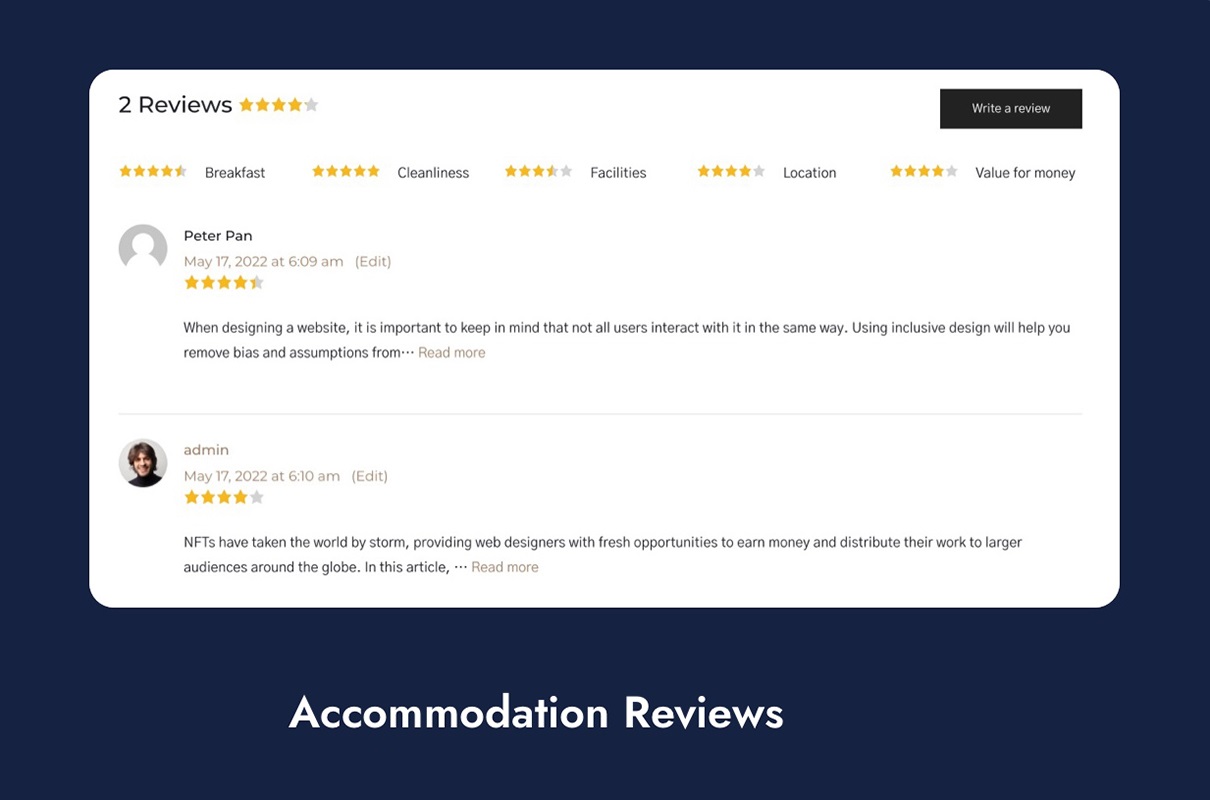 Fully Customizable
The customization possibilities are endless, and you can easily do it using Elementor Page Builder. Elementor is a website builder and one of the most popular WordPress plugins. The editing process may even seem fun to you, thanks to its drag & drop simplicity. Customize the theme without having any coding skills, just by dragging and dropping its predefined elements.
Multilingual Support
Hoteller also contains a plugin that allows you to translate the site into many languages, which is especially true for hotel websites. You can add as many languages as you want.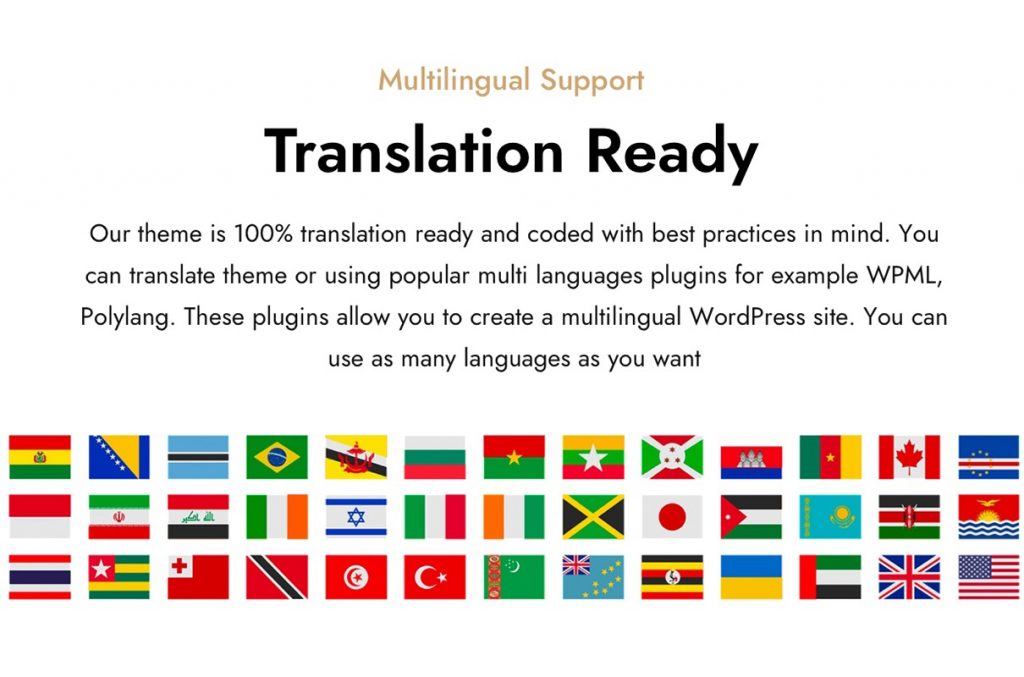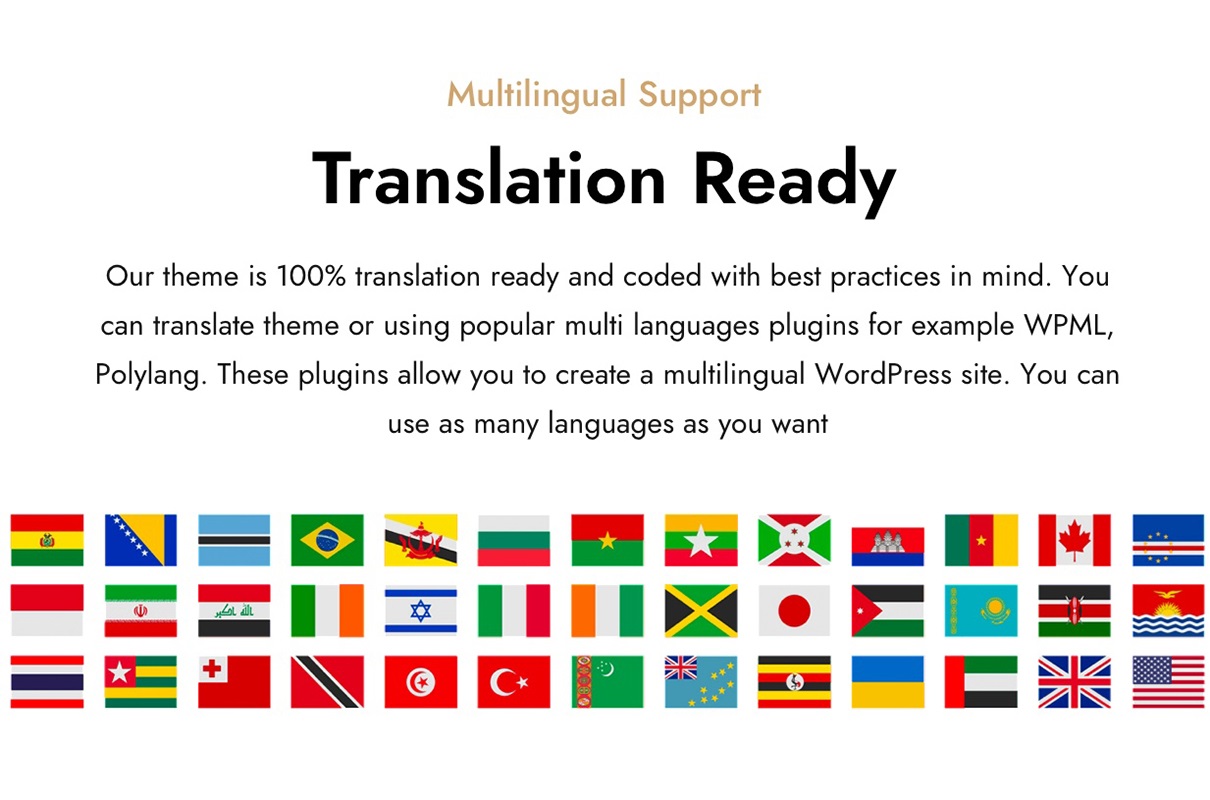 Social Sharing
Social media is a huge help in promoting a business. Therefore, the theme provides social media channels and the "share" function, which can be added to any site page with just one click.
As you can see, no coding knowledge is required from you. You immediately get everything you need for your future website by purchasing the template.
Hoteller WordPress Theme FAQ
How Much does Hoteller Cost?
The cost of a regular license is $64.
Is Hoteller Responsive and SEO-friendly?
Yes, it is. Hoteller was built using semantic HTML code and CSS, making it SEO-friendly. And the theme also supports responsive layouts.
What Widgets does Hoteller Provide?
Hoteller provides the following widgets:
Custom Category Posts;
Custom Popular Posts;
Custom Recent Posts;
Custom Map;
Custom Menu;
Custom Social Profiles;
Custom Flickr;
Custom Instagram;
Custom Twitter.
Does Hoteller Have a Hotel Booking Plugin Included?
Yes, it does. The theme contains a completed booking system.
Project Info
Date:

07.6.2022

Client:

ThemeGoods

Categories:

WordPress

Tags:

Hotels, Travel