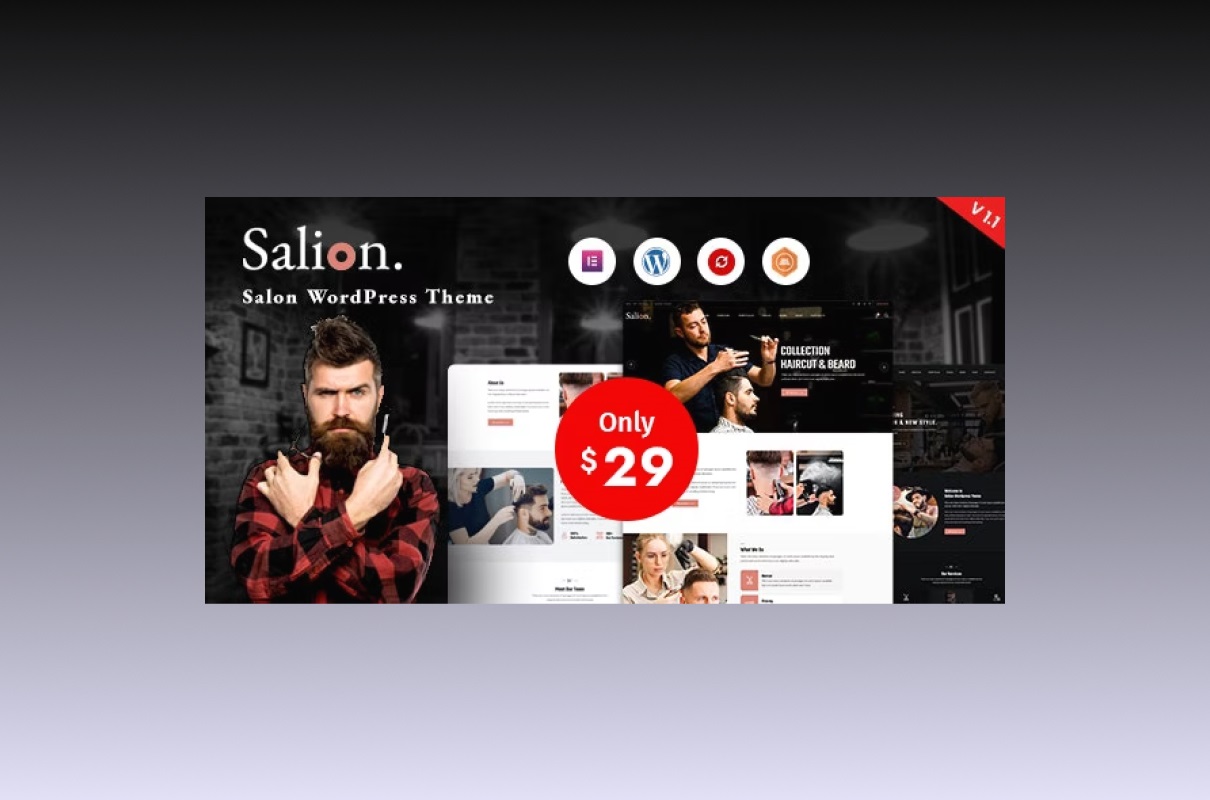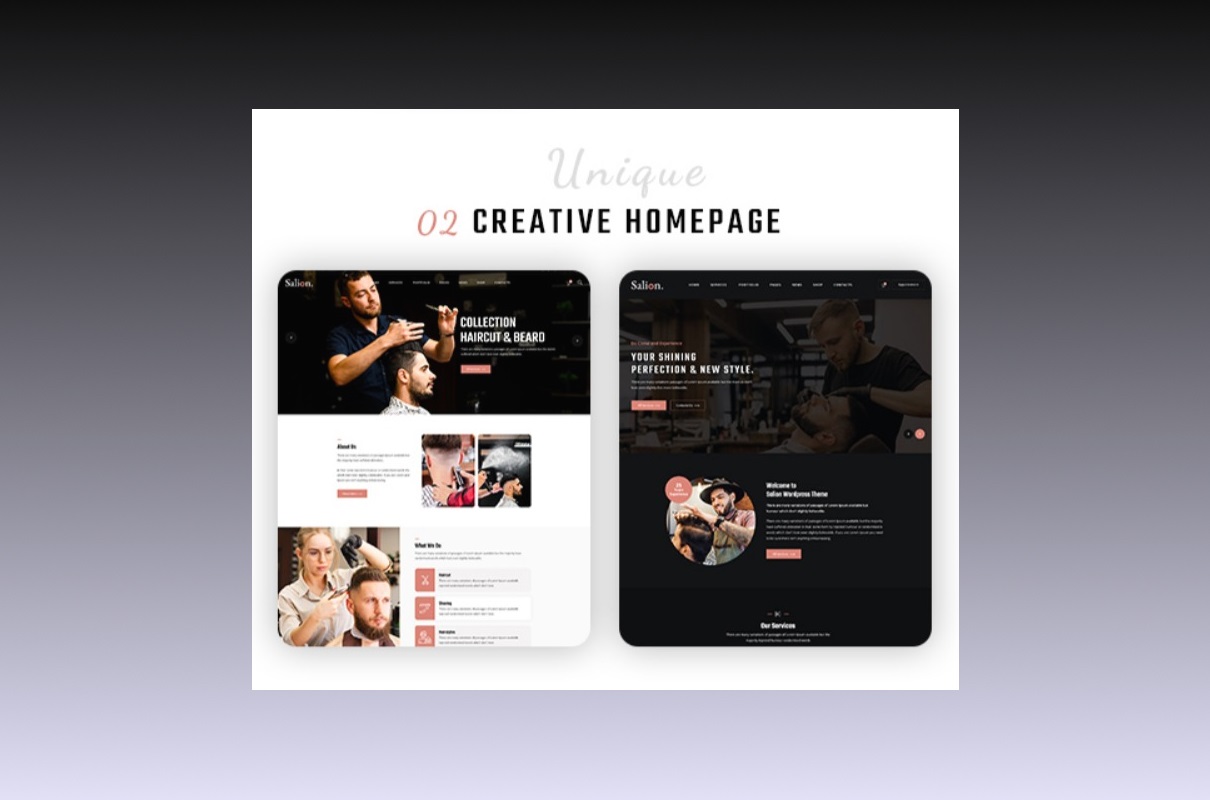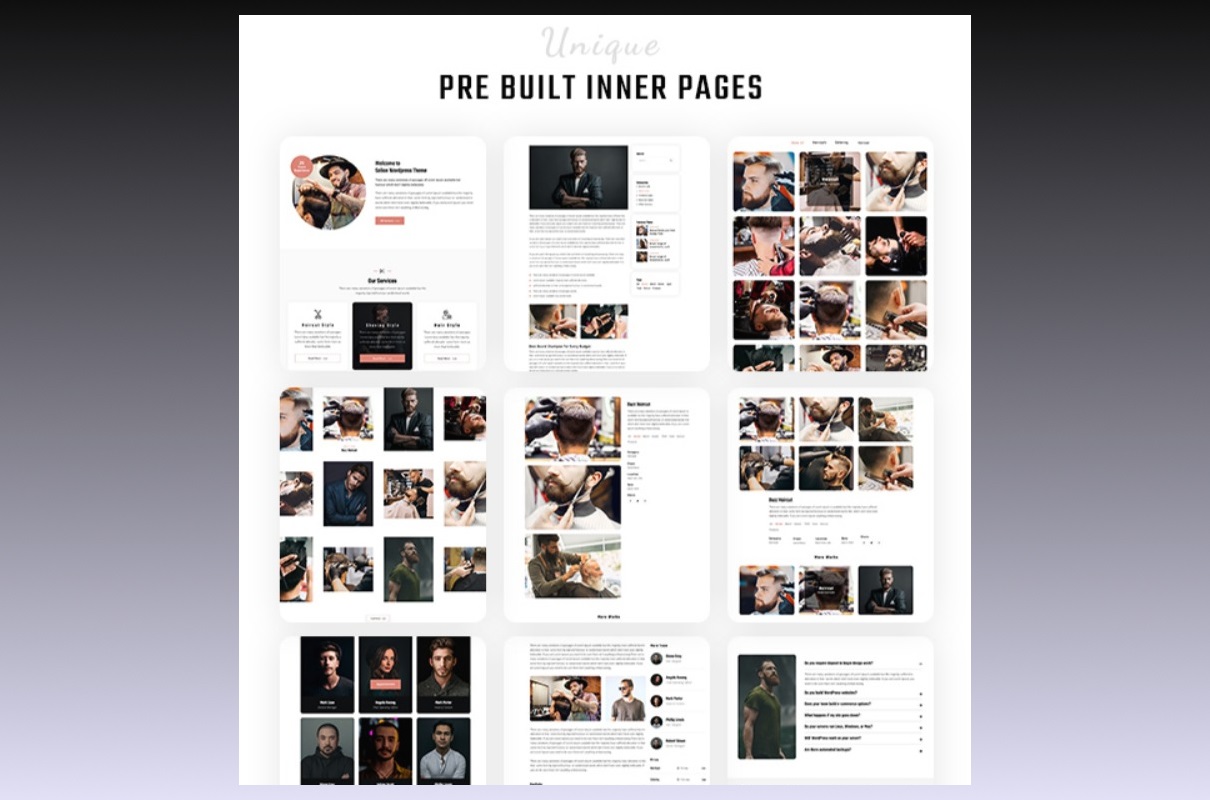 Hair is an important part of our bodies and personality. That is why we must take good care of them. So these days, being in the beauty industry is incredibly important. Now, you can create the site effortlessly and really quickly like never before with the powerful Salion WordPress theme.
As a business owner, you have to offer your customers a user-friendly and professional-looking website that allows them to navigate through the pages seamlessly and book online in a few clicks. Furthermore, you need to know what customers things about your services. And this template offers a convenient contact form that lets customers communicate with you and leave feedback about their experiences.
The author created this for hair salons or some sort of place that accommodates hair services. Whether you are an owner of a hair salon, barber shop, beauty lounge, or makeup salon, and even if you have a beauty school — there's no better way to do it. This is also perfect if you are looking to get into permanent makeup, nails, hair, and beauty. You can be sure that your business will bloom by using this template!
Broaden the Horizons With the Salion Features
RadiusTheme created a product that meets all modern design requirements and provides powerful tools that enable you to redesign or bring to life something new. For example, it is fully customizable, allowing you to seamlessly create a website in hundreds of new ways, making your visual appealing more unique and beautiful — just the way you need it.
For diversifying your visual design, the author created ready-made sections and pages that give you an extra level of flexibility, meaning you never need to worry about your design will be visually boring. It includes two clean and stunning homepages, two header and footer styles, and even four portfolio pages. This helps you get to your filling the site with content faster without wasting your time to build every element by yourself.
Get ready for wider tool options and even more helpful features under one roof that make your design experience striking and remarkable:
Works seamlessly with multiple devices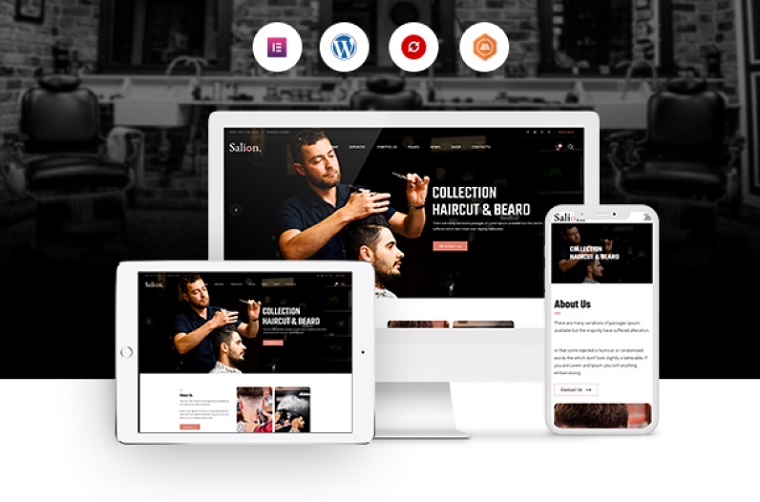 More and more people use their phones to access the internet, and it is extremely important to have a mobile-friendly website. And unlike when you have to go to the developers and ask them to adapt your website, which requires you to spend a lot more money and time, especially if it is a complex layout. Now it is easier than ever to build your site for multiple devices because your content will be able to be transformed automatically to any screen resolution and looks just as it should.
Mega Menu
The menu is a fundamental part of getting the most convenient navigation for users on the site. It plays an essential role in every website that provides some service. Having this feature on the site means conserving screen space while allowing you to add an unlimited number of items and categories. If your visitors want to check out some categories — they need to tap or hover over them. With the menu items nested, it just looks a lot cleaner and a lot cuter.
Search Engine Optimization
SEO is your essential companion in digital marketing. This feature gives you a magical way to promote, which takes the page to the top of the search engine results by making as many new customers as possible find your site and click on it.
Increase Website Functionality With Plug-ins
Elementor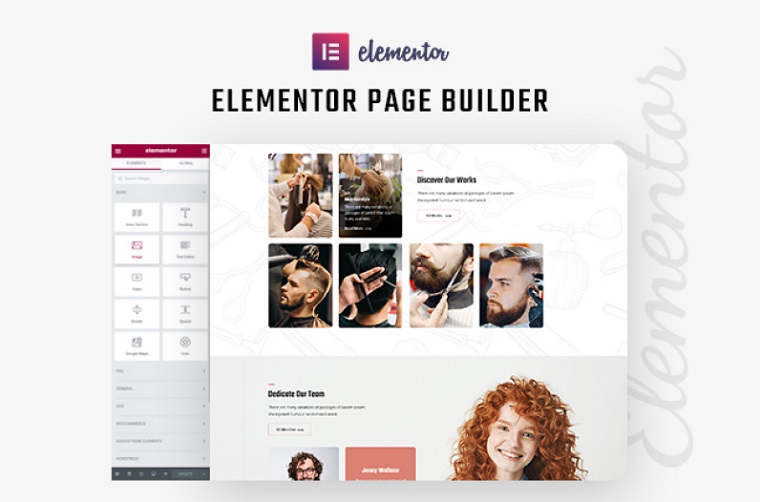 Push the boundaries of what's possible with a remarkable page builder — Elementor. It has many tools and add-ons which allow you to take your design results to the next level.
Elementor turns any layout into a multifunctional and adorable website. It gives you a wide area of creation and flexibility to accomplish any task. With drag-and-drop, you can move your content into any section of the layout with no coding experience required. And editing in real-time allows you to identify what the website will look like without quitting the software.
Add a pop-up window, header, footer, slides, background gradient effect, or even an entire blog page — and you're ready to build — from a landing page to a large-e-commerce store.
Revolution Slider 6
This visual editor is designed to make your website more capable, more impressive, and even more pro. It delivers over 200+ ready-go templates to create dynamic content and a lot of powerful add-ons that facilitate fluid animation and incredible visual effects to any element of the site. Amazing and smooth sliders are only possible thanks to the Revolution Slider 6.
Salion Support Documentation
The author aims to create the best experience for customers. As a result, you will get detailed and helpful documentation that helps you better understand how to use it — a key part of the author's goal of minimizing your time exploring it.
Get Support
After you make a purchase, you will also receive excellent customer service. The author provides a warranty of up to six months and offers the best answers and solutions with a response time of up to one business day. Connect by contact form on the author's profile page.
An Easier Way to Understand How to Use Elementor
You can watch this little guide, which shows possible ways to interact and work with this plug-in. That way — you can start expressing your creativity in a short amount of time.
Project Info
Date:

05.9.2023

Client:

RadiusTheme

Categories:

WordPress

Tags:

Beauty