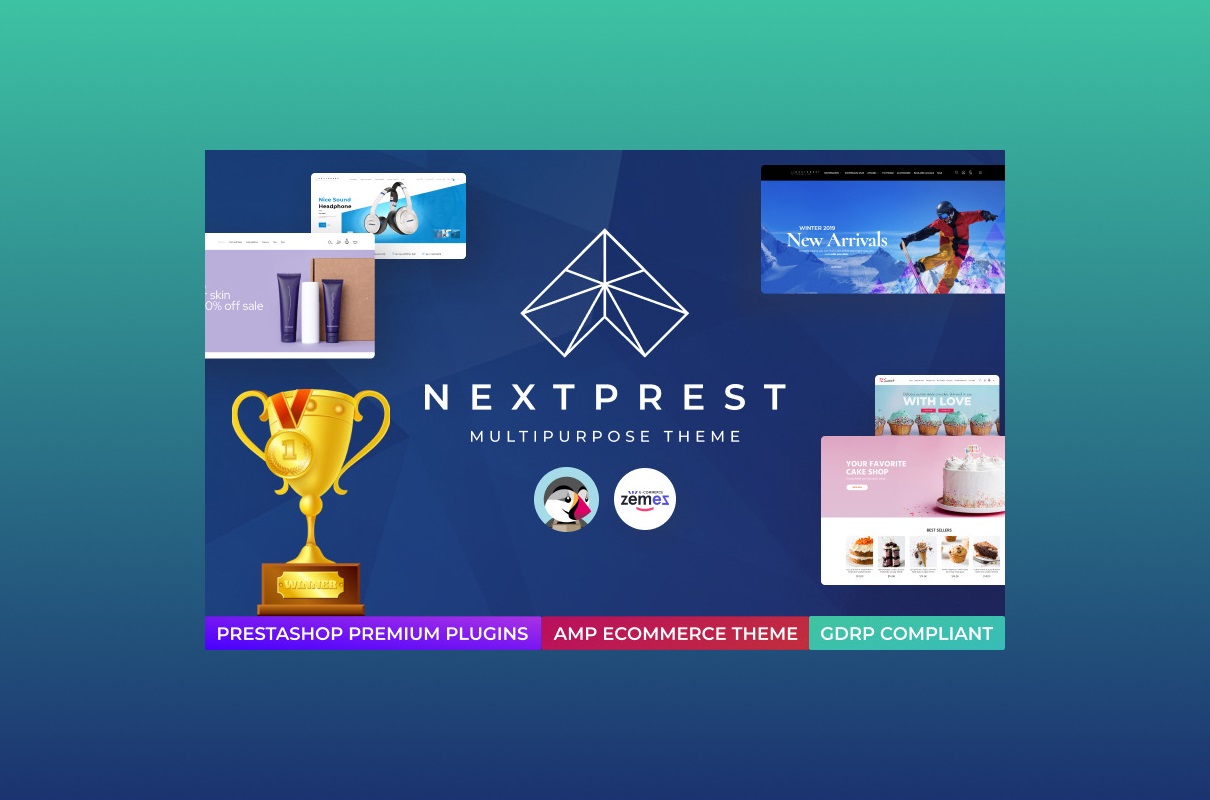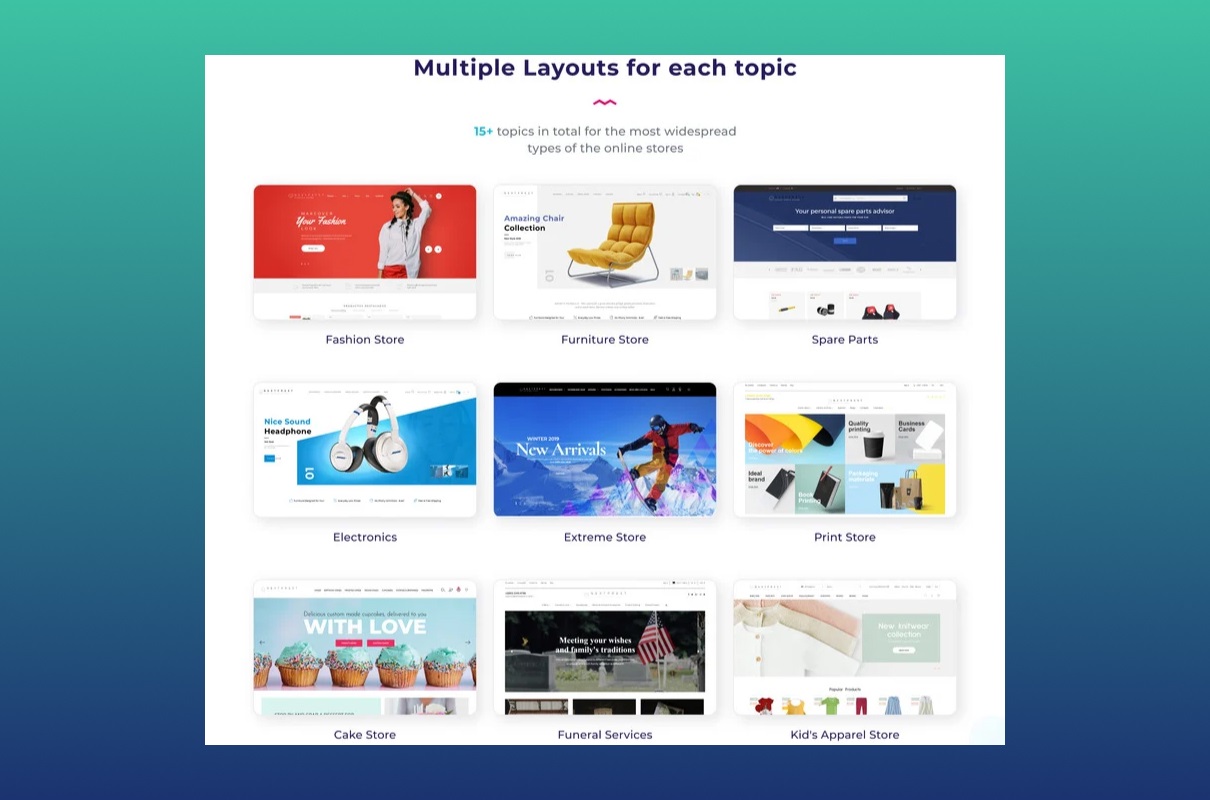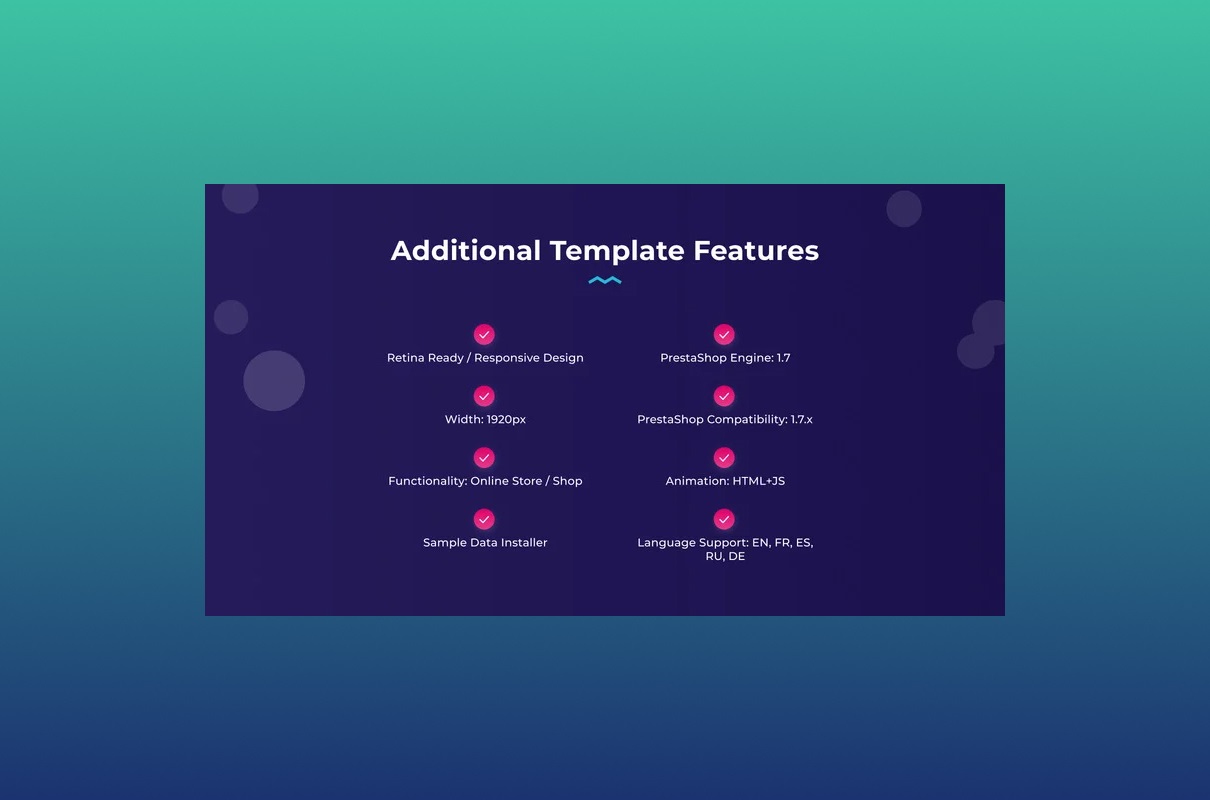 Recently, any business requires the creation of an online version. For this, we need a website. Can you imagine a store without an Internet site? Unlikely. We suggest you get to know our Nextprest Prestashop theme. Working with this template is complete satisfaction. You don't require to be an expert in CSS, HTML, etc. Almost everyone might accomplish this. Add, modify or delete information of various types (texts, articles, posts, media content, tables, etc.). In addition, you may use this page for any industry. The administration of such a resource does not cause much trouble. Save your time and money with us. Showcase your unique creation to the world and make a profit from it.
Key Features of Nextprest Prestashop Theme.
Our pattern has many advantages. Before buying anything, it is essential to check the quality and characteristics of the development. We're confident in our goods, so check out the key features to make a quick decision.
Coolest Jx Product Manager
Experts assembled this module specifically for stores. Equipped with all the necessary options for the administrator of such a site. If you have a shop, you must monitor it constantly. In addition, you ought to update, edit and delete information regularly. With JX Products Manager, you may customize your store in a few clicks. Changes several items at once. Filter them the way you want them and the way it's convenient for you. Each option has a short description; you need to hover over it with the mouse. Make your point visible or not. Change the status of the product and add a description. You have the opportunity to set prices, change them, or give discounts. In the "Quantity" section, set the number of goods. Well, don't worry, change this characteristic later. Sections "Associations" and "Additional page" are also available.
JX AMP performs perfectly; it improves the website's functionality on mobile devices and increases the loading speed. It is a very important factor because people do not want to wait for a long time. In our time, all clients are very picky. If they can't load your site, they go to a competitor. And believe us, you don't require it. This module operates to ensure that pages switch smoothly on all mobile gadgets. You must have an optimized online resource to work in electronic commerce. Only in this case will search engines give you preference.
The General Data Protection Regulation compliant
It is not only users who are obliged to follow the rules. To be a worthy participant in market relations on the Internet, you must accomplish everything following the laws established here. GDPR is important for you as an online resource owner. It affects how you must utilize online tracking and cookies. That rules regulate the protection of the privacy and personal data of EU citizens. It is your protection against customer lawsuits and problems in court.
Your visitor is always informed about data processing. In this way, you avoid huge fines and save your money. Fines for non-compliance with the GDPR may be a real disaster for small businesses. The visitor receives a specific and understandable request about the use of cookies and gives explicit consent. So, with our proposal, your corporation meets all the requirements of European law according to the latest editions of the General Data Protection Regulation.
The best electronic commerce experience
PrestaShop is an open-source content management system designed for creating online shops. The system has many advantages:
used for both small and medium-sized businesses;
equipped with over 300 standard options;
received the Best Open-source Business Application award;
is translated into about 75 languages;
PrestaShop Community (over half a million people).
And many others. The process of developing a site on this platform is not troublesome and long. You have the opportunity to include entire catalogs equipped with photo and video collages. Add the "send to a friend" option. It helps you to spread your development and attract new clients. Your buyers may pay by bank transfer or cash upon receipt. Google Checkout, PayPal Moneybookers, and HiPay are available. Parcel tracking is very affordable and easy to utilize. Buyers receive a notification in their e-mail about the delivery of the consequence.
The translation is important too. You might choose English, German, Spanish, Italian, Dutch, or Portuguese during installation. However, you should not forget that this content management system includes a built-in translator and many more language packs that you download through the admin panel. Add a shopping cart, quick search, newsletter subscription, currency selection, presentations, language selection, and more to your shop. Analyze your activity and the activity of suppliers, sellers, and buyers. It is an important moment in any business. In this way, you improve yourself and your work, increasing profits.
Responsive design and retina-ready website
It is one of the most necessary things when creating a web resource. This option helps you optimize your content to be available on all possible devices. The Nextprest Prestashop theme developers worked on flexible layouts and tables. So now, the web resource automatically changes as soon as you switch from your desktop computer to your tablet. Everything looks great and convenient regardless of the gadget you operate.
You require a retina-ready website to make your shop look good on high-end displays. Apple developed this technology. The resolution of their screens is simply mesmerizing. The human eye can't notice pixels at all. Share only high-quality photos on your resource. When choosing a sample, ensure this feature is included in the list. You're in luck because our model is equipped with it.
Top 10 PrestaShop Themes on TemplateMonster
Template Monster is a popular company with countless website templates and other web solutions. They offer different layouts (WordPress, HTML, Shopify, WooCommerce, Joomla, PowerPoint, and others). The company has its own YouTube channel, which hosts a lot of fascinating material. Subscribe to our page and see cool videos like this one.
Project Info
Date:

09.13.2022

Client:

ZEMEZ

Categories:

PrestaShop

Tags:

Business, Electronics, Fashion, Gifts