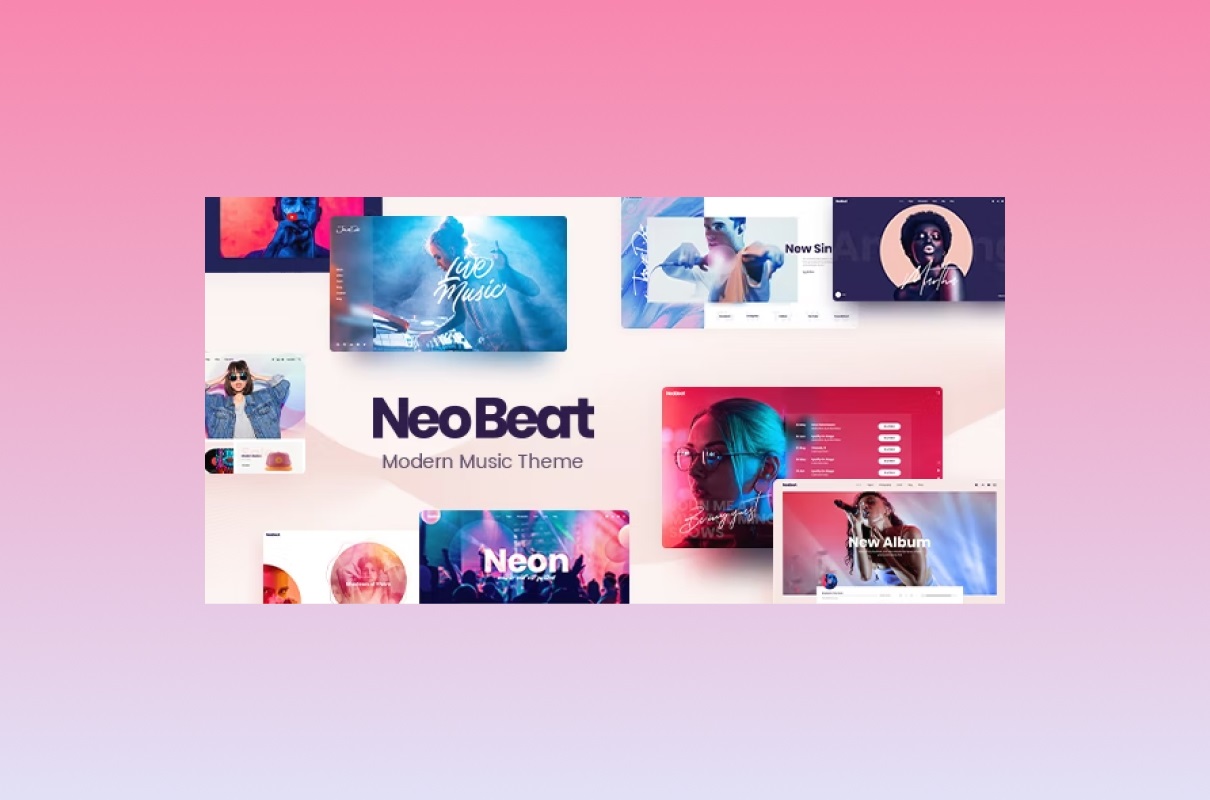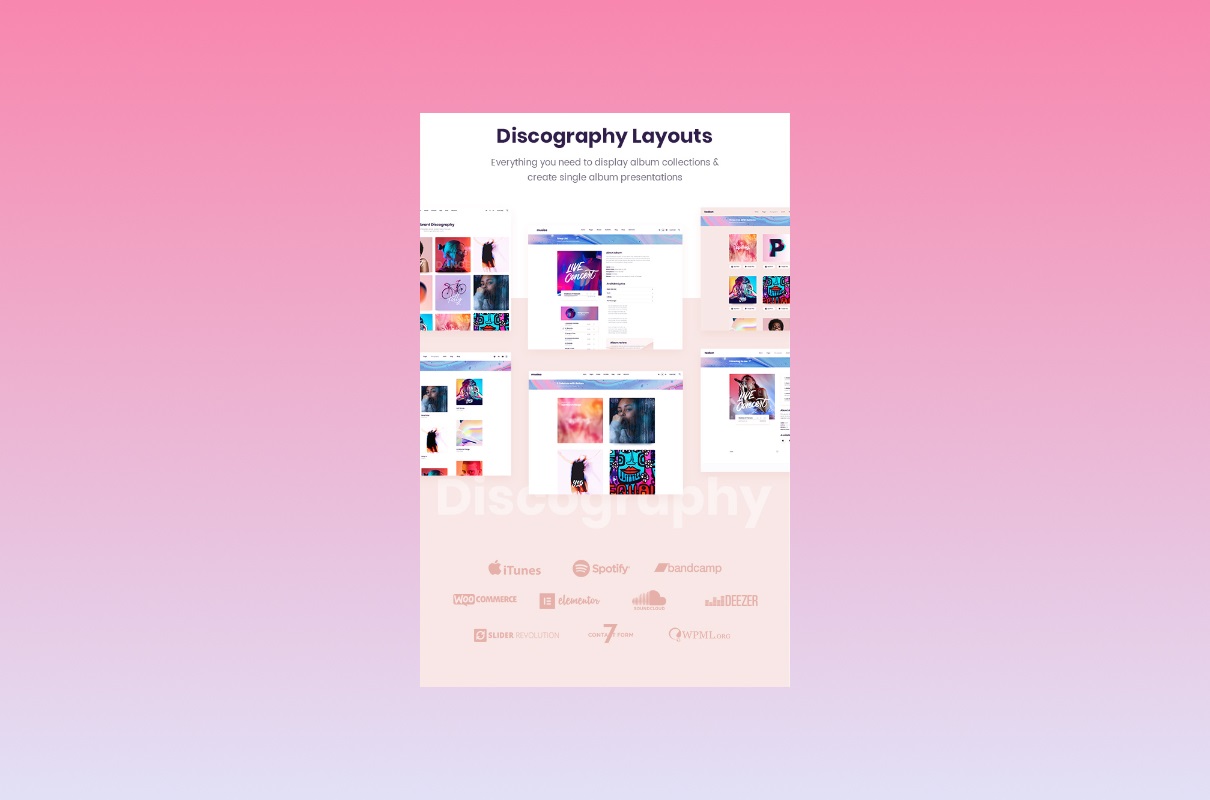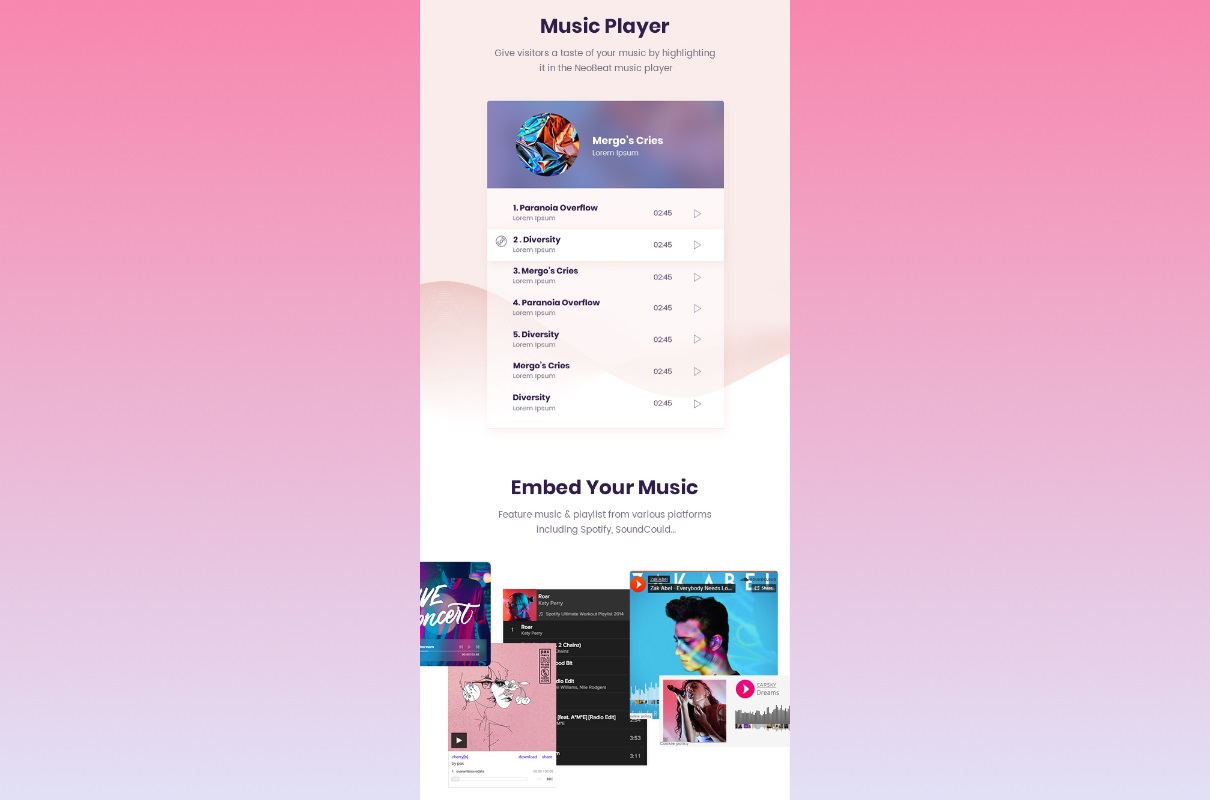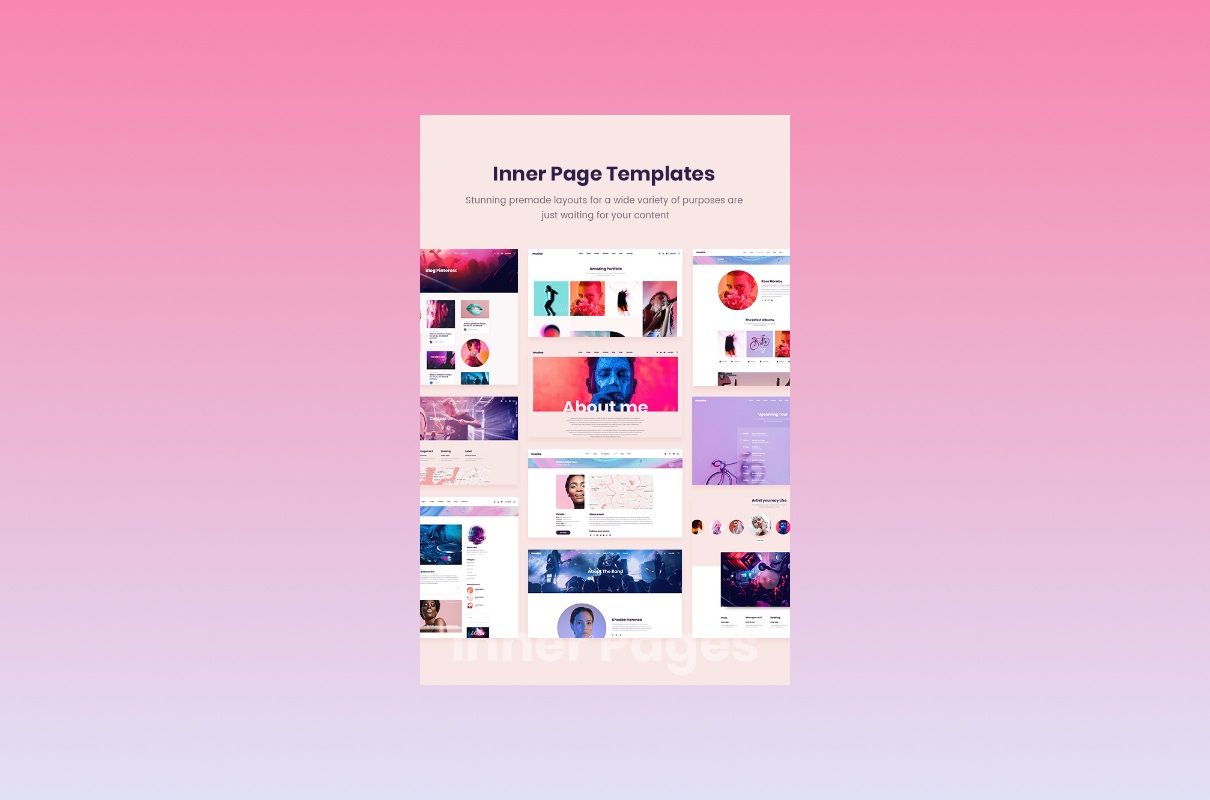 The music industry is rapidly evolving. New albums and singles are released daily, and the number of plays and listeners of famous artists and their tracks is constantly growing. That is why, today, the creation of a musical website is more relevant than ever. And NeoBeat will help you with this, being the perfect web solution for creating music-related sites. The NeoBeat music WordPress theme is a feature-rich and creative template that will pleasantly surprise you with its rich functionality and stylish web design and allow you to build an innovative and unique web resource that users will definitely appreciate.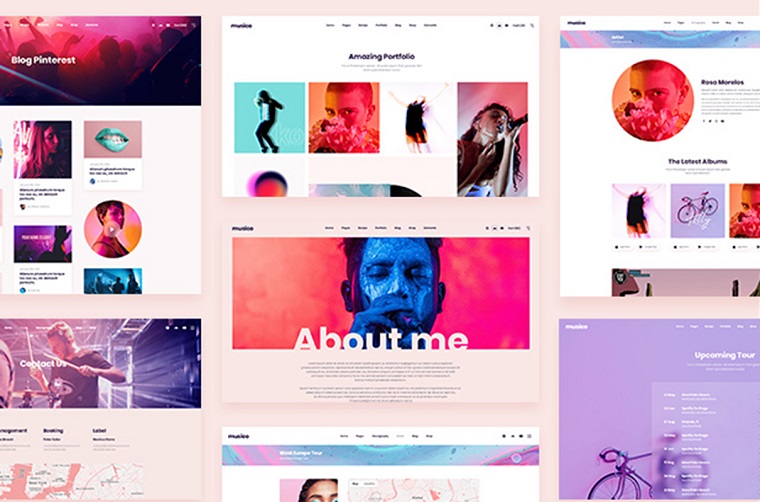 Listening to music is an integral part of many people's lives. Every morning, on their way to work or school, people take their music and put on their headphones to enjoy the sounds of their favorite tunes. Music has many psychological benefits. No one doubts the power of music. But the effect of the tunes can be more powerful and far-reaching than you might imagine. It has long been known that music can affect the mood and some processes of the human body. But few people know how serious this influence is. Each of us has our own musical preferences, which reflect our inner world, lifestyle, and thinking. But is the music we listen to so useful for us? So let's find out by taking a closer look at exactly how music affects us.
How Music Affects Us
As we already know, music affects the emotional state of a person. It can generate emotions and feelings in us. Many scientific researchers have repeatedly recognized this property. In addition, music often helps health. Music therapy is a practice that is sometimes used to promote emotional health and increase psychological well-being.
Music can relax the mind, energize the body, and even help people cope better with pain. She often treats and helps a person overcome stress and cope with difficult life situations and mental suffering. Among the main advantages of music, the following can be distinguished.
Activates creativity and has a positive effect on logical thinking, improving cognitive abilities
Helps to cope with stress and regulates our emotional state
Raises the mood, relaxes the body, and makes it easier to fall asleep
Relieves pain due to its anesthetic effect
Music is a universal form of art available to everyone. It can be classic and modern, light and heavy, calming and exciting. Everyone chooses melodies according to their mood, mood, and situation. People like to listen to music because it entertains, relaxes, and inspires. A well-chosen song can awaken a storm of emotions in us and remind us of the most precious memories. It helps to quickly move from one emotional state to another. In addition, music helps a person abstract from problems, difficulties at work, depression, and conflicts. That's why she occupies such a special place in our hearts. This is the main reason why creating a music website is a great and rewarding idea. The NeoBeat music WordPress Theme will allow you to create the high-quality website you've always dreamed of. Let's learn more about all the advantages of the template.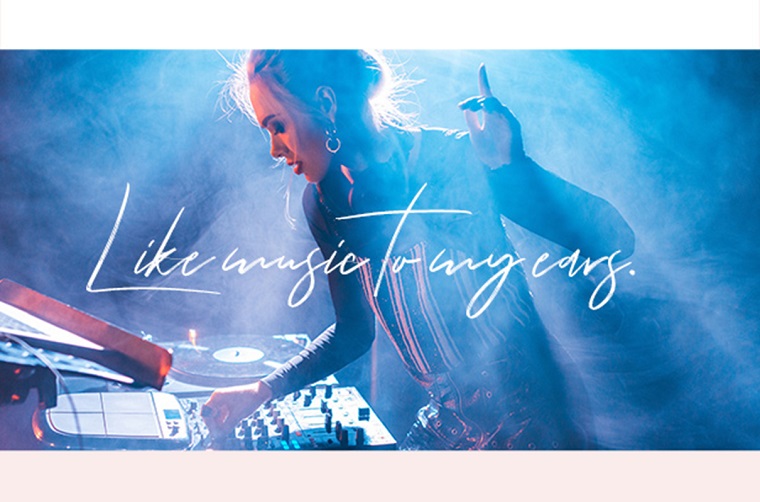 Top Advantages of the NeoBeat Music WordPress Theme
The web design industry doesn't stand still. Every day, more and more new digital products appear in the vastness of the marketplaces, including a wide selection of ready-made website templates. The range of topics is striking in its diversity, but at the same time, it complicates the choice. And our job is to help you make the right one. Why NeoBeat? Let's see.
The priority of a proper developer is, first and foremost, a satisfied customer. That's why the dedicated team of highly skilled web developers and designers have worked hard to create an indeed high-quality template to help you build a top-notch and memorable website. Thus, the main goal of the theme authors is to simplify the process of creating a site, thereby allowing everyone to make their dream web resource without having any programming skills.
The authors' efforts were not in vain. They managed to create a great web solution that will allow both beginners and experienced users to build an impressive website quickly and effortlessly. So, let's move on to the main advantages of the template.
Extremely Easy to Use
Due to compatibility with the Elemantor builder and quick demo content import, customizing and setting up the template will not take much time and effort. The theme proves that it's possible to create a great website quickly and easily. With the beginner-friendly NeoBeat music WordPress theme, you can build your perfect website without any coding or programming skills.
Multifunctional & Versatile
The variety of features makes the template incredibly versatile and allows you to create different types of music-related websites for any of your purposes. The possibilities of the theme are impressive and allow you to create a one-of-a-kind, memorable, stylish, and multifunctional modern website that will certainly attract the audience with its aesthetic design, uniqueness, and ease of use. Thanks to the many shortcodes, you can create all the necessary site sections to make your web resource functional, structured, and organized. In addition, you can also add the geolocation of a musical event, including festivals and concerts, by displaying them on Google maps.
Fully Responsive & Retina-Ready
As statistics show, a high percentage of Internet users use mobile devices. That is why it is so essential that the website is adapted to smartphones and tablets. Otherwise, you may lose a significant part of the audience, which are your potential customers, if we are talking about a business website or an online store. With this fact in mind, the developers have made the template fully responsive and retina ready, which means that it works well on different devices and the theme's layout does not lose image quality, displaying perfectly on any screen, including iPhones and iPads.
Stylish & Elegant
The template web design complies with all modern industry tendencies, making it stylish, trendy, and relevant. Such an attractive design will undoubtedly be remembered by users for its creativity and bright, eye-catching graphic elements.
Embed Music Feature Available
One of the main features of the music template is the ability to place playlists on the site with songs of your favorite artists from such popular music listening platforms as Spotify, Soundcloud, and others. Share your favorite tracks with your audience with the NeoBeat music WordPress theme.
Well Documented
Thanks to the extensive and clear documentation, the theme is easy to customize, configure and install. You can find a detailed guide to using the template here. It has been compiled by developers to help you create the web resource of your dreams easily and simply, allowing you to move on to launching your future successful website as soon as possible.
Top-Notch Support Included
Any developer needs to maintain customer feedback to make sure they are satisfied with the product, so you are always welcome to contact the support team, who will gladly answer any of your questions and provide expert advice. The main desire of any author is that their creation is appreciated, so the development team will do everything possible to ensure that you get a better user experience.
As you can see, creating a high-quality website is easier than you might think, thanks to the existence of successful digital products like this creative, ready-made template. Don't hesitate and start sharing your love for music, building your dream website with the NeoBeat music WordPress theme. The template, being extremely versatile, suitable for a variety of purposes. Let's take a closer look at the theme's features and find out what kind of web resources you can create with it.
What Websites Can You Create Using The NeoBeat Template
The template is perfect for creating any website related to the world of music. Whether you're a music artist, composer or producer, critic, or just a fan, NeoBit is the best web solution imaginable, designed for true music lovers.
The theme will allow you to create a top blog where you can share your passion for music with other users, talk about your preferred genres and recommend your favorite artists.
The template is also suitable for talented musicians and performers who want to share their songs with the world and gain first listeners.
Besides, with the help of the theme, you can also create a platform for ticket sales and concert organization.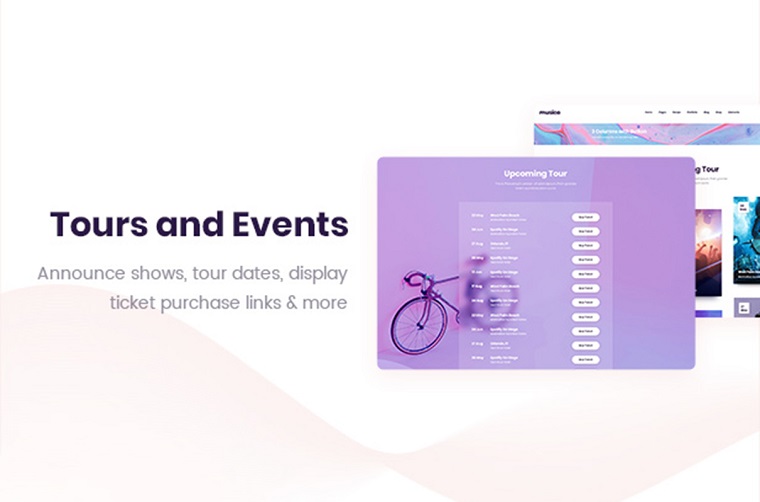 In addition, the template is WooCommerce compatible, which allows you to create an elegant online store for music-related products such as musical instruments, albums, and merchandise of your favorite bands and artists.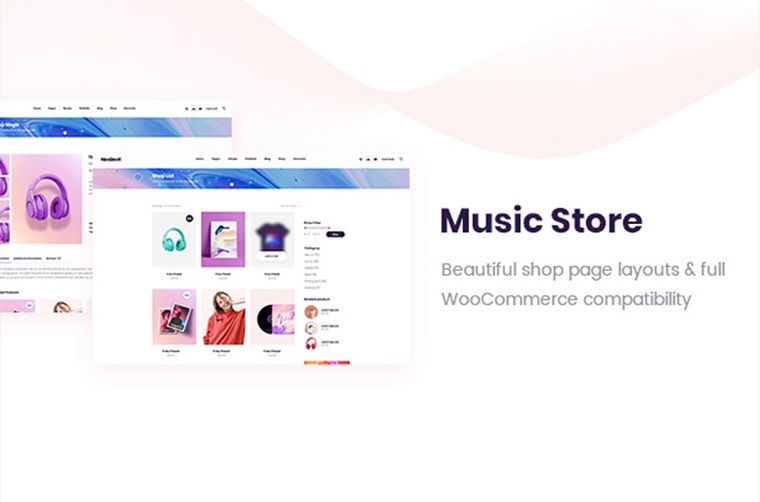 Project Info
Date:

04.25.2023

Client:

Elated-Themes

Categories:

WordPress

Tags:

Music