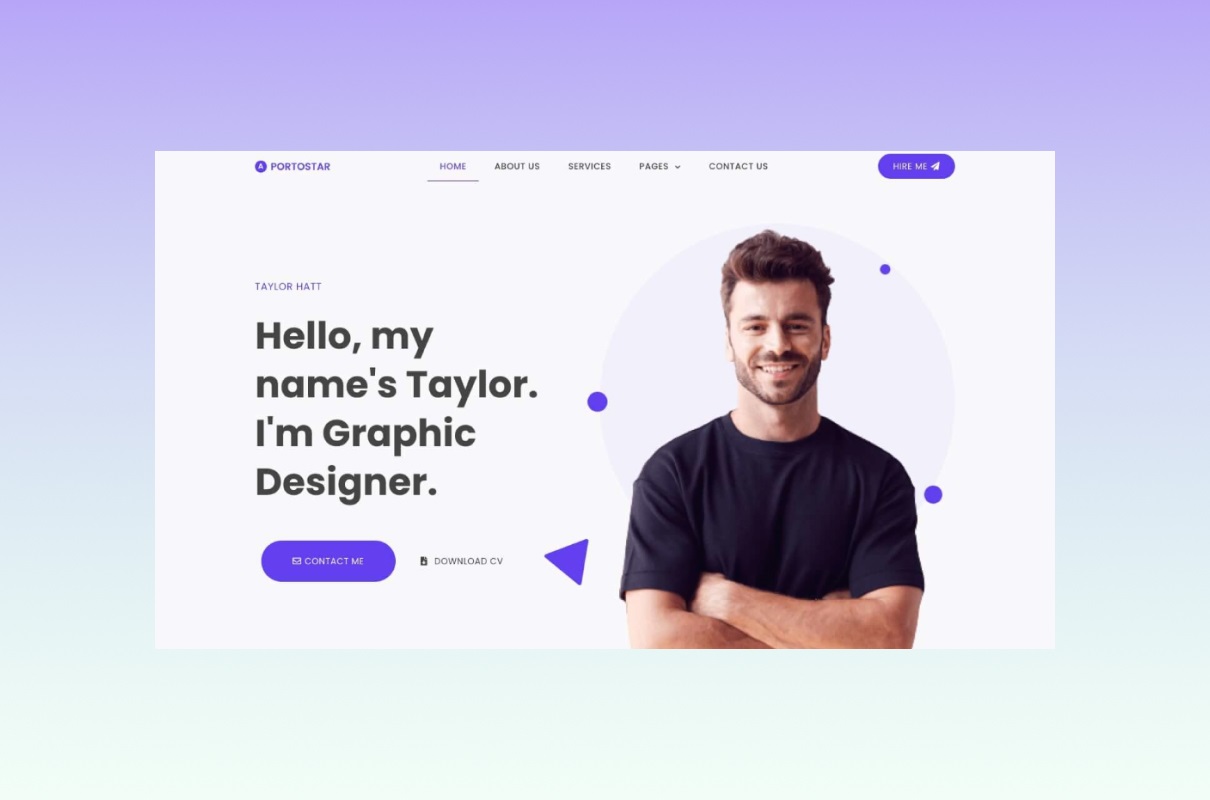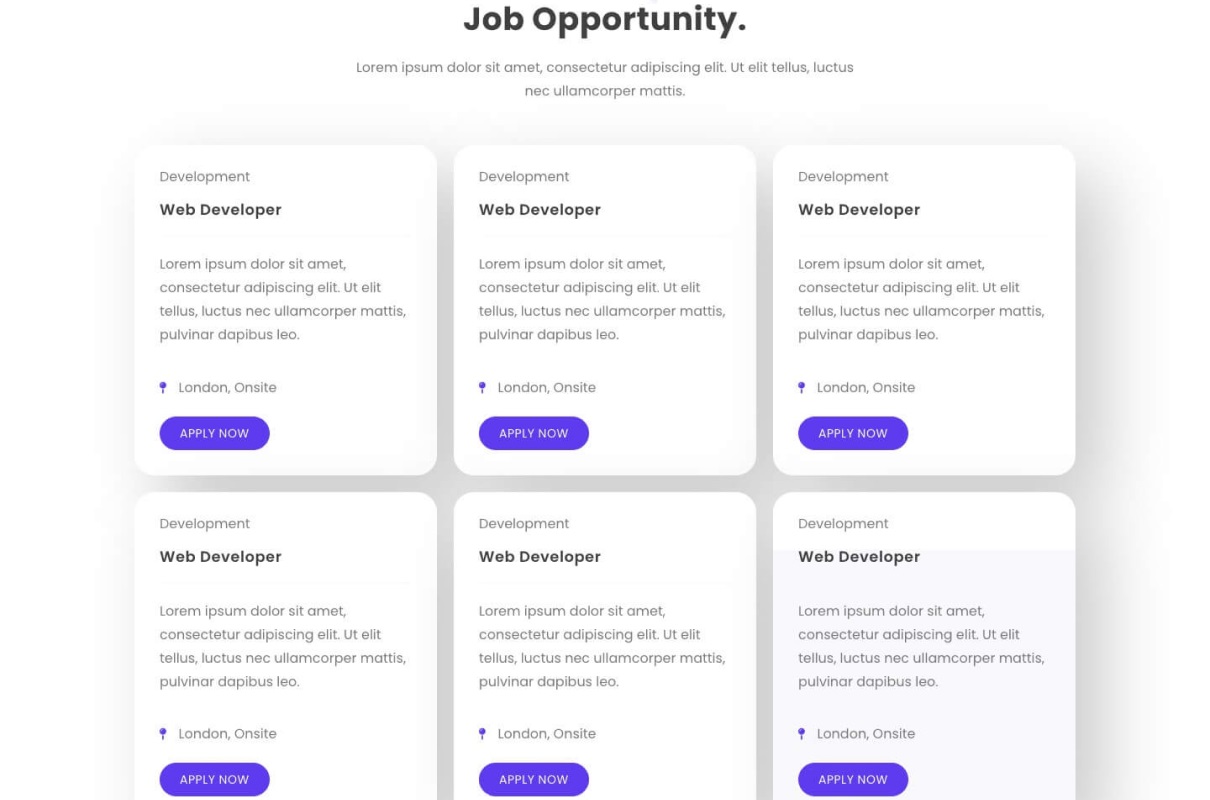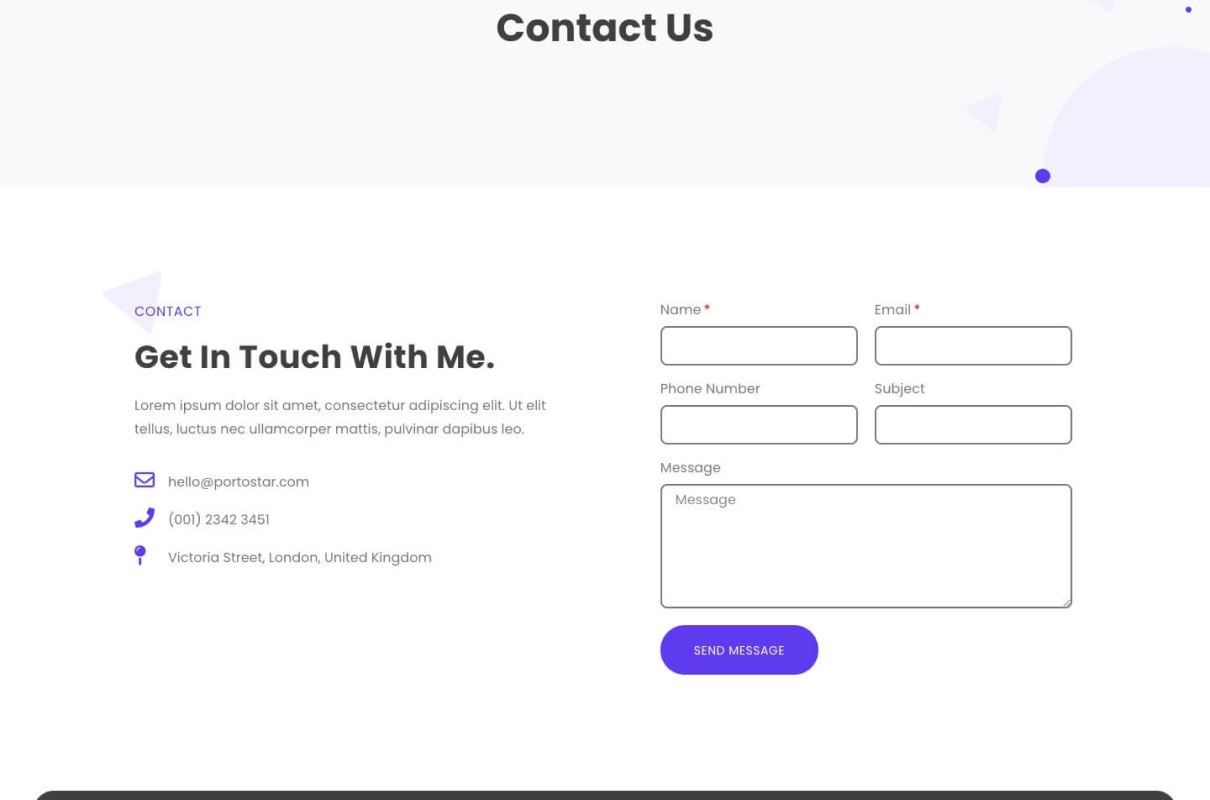 Portostar is a clean, modern, flexible theme for portfolios, CVs, and resumes. It's also an incredible option for web agencies that provide services such as digital marketing, it-company, SEO marketing, social media marketing, web agency, content and copywriting, and more. It has everything users need to personalize their appearance and make something wonderful and unique. Even more impressive is that it's developed for freelancers — whether you're editing videos, photos, illustrating, designing buildings, etc.
Portostar WordPress Elementor theme's design is super flexible, clean-looking, highly user-friendly, and looks fantastic on any device, whether a tablet or a mobile phone. Additionally, it has various pages available, such as Home, About Us, Services, Works, Careers, Our Team, Pricing, Contact, and Error 404.
Why is a Portfolio Necessary?
A portfolio can help you show off your skills and experience in the best way possible. It's a great way to demonstrate your competencies beyond discussing them in a resume or interview. Moreover, it's always better to show rather than tell — allowing the employer to assess your level specifically.
Additionally, working remotely and fulfilling online orders is becoming increasingly common. As a freelancer, showcasing your skills is crucial to getting revenue and more potential clients. So while you may be in a position where clients are coming to you, there will always be someone that may not know your work. So having a web portfolio showcasing all your best, most recent work is good because you can always send that link.
Here are some tips to make a good portfolio:
It has to take you into the content first. The best approach is to put your work's most incredible and creative image or video at the top of your content to ensure people quickly figure out the service.
Make it easy to navigate your portfolio, allowing potential clients to view thumbnails or titles and quickly find and jump to exactly what they want.
It has to be very clean and minimal. It's just the content. There should be few details, focusing all clients on what's important.
Eventually, work on building up your connections and reputation, sharing your site with people because it's important to let them know how talented you are, and the work will follow.
Here is What You Get
Mega menu
A multi-level menu is crucial in any website offering services. Firstly, it saves screen space, making the design cleaner, more modern, and more elegant. Secondly, it allows displaying of unlimited items and categories. To see what's inside, all the visitors must tap or hover over the selected category.
Search Engine Optimization
Optimization of your portfolio for organic search is essential. Thanks to this, your content will be shown to many more potential clients. Nowadays, people have a wide range of search engines to choose from, like Google, Bing, and Yahoo. And thanks to Portostar, your site works perfectly on each of them.
Isn't it a dream to show up number one on Google? If you want to succeed and be at the top, there are some valuable tips: First up, you have to make sure that pages are as clean as they can be, looks great, works smoothly, and make sure every page on your site is doing what it's supposed to do. Moreover, using catchy titles, clear subheadings, relevant tags, and proper descriptions significantly impacts promotion.
Fully Customizable
A fully customizable template is the best choice since giving many capabilities and empowering beginners to do more, more easily. With many options, tools, and an intuitive page builder — users may craft their layouts and complete all the changes without coding!
Now you may use drag-and-drop to build complex layouts conveniently, embracing widgets and plug-ins for extending functionality.
Mobile Version Ready
Nowadays, many mobile devices with an extensive range of screens and resolutions. Everyone's mobile devices will vary in size, but regardless, you want your web portfolio to look perfect on all of them. Thanks to this template, content elements will be able to automatically resize themselves in a way that is as fit as possible for most devices, such as smartphones, tablets, laptops, and desktops.
Major Browsers Compatibility
Due to this feature, the template is fully optimized to serve you across all browsers, such as Chrome, Opera, Mozilla Firefox, Safari, etc. However, if you experience a poor connection between the browser and the template, that's because you utilize the latest version of your browser. For excellent performance — you have to use an up-to-date web browser.
Everyone can. Elementor Pro.
It features a user-friendly interface, powerful tools, beautiful templates, live editing, and the best technology for building. And combined with 3rd party add-ons, Elementor is more multifunctional than any page builder for WordPress, making it an incredible solution for creating any website type. Plus, they have many stunning ready-to-go templates, which is nice because it's the best way to reimagine the site's appearance, allowing you to unleash your creativity and turn it into something eye-catching and unique. Moreover, it's easier for you to adjust the size of your content, saving you a lot of time redesigning your content for every device and screen resolution.
With industry-leading drag-and-drop technology, users may effortlessly build professional sites in minutes. This technology enables users to create complex layouts on the fly just by dragging and dropping each element — essential for all who are getting started yet want to edit existing templates or create completely new ones in the most seamless way possible.
Its tools are simple and rich. The seamless integration with WordPress is amazing! It made the process a lot easier without needing to go through the code, enabling you to bring to life exactly what you need, even if you're a beginner. Finally, the support services are perfect. If you come across any problems, our team will handle them quickly, ensuring that everything is resolved in a short amount of time.
We are Here to Help Every Step of the Way
When you buy your Portostar on ThemeForest, the author helps you every step of the way. Customers receive all the latest updates and temporary access to support with up to a six-month warranty. If you come across any difficulties — feel free to contact the author. How does it work? It's super straightforward on your end — click on the link and utilize the message form, which has been available since you logged in.
Documentation in Full
This current documentation offers an in-depth walkthrough of the functionality and provides step-by-step guidance on utilizing and setting them up effectively. If you face any difficulties, please don't hesitate to contact the author for professional support.
Watch This to Become an Elementor Pro User
Suppose you haven't had a chance to utilize this website builder. Then this video tutorial covers some easy and applicable ways that you, as a new timer, can modify blocks, add various elements, and change the page appearance in a short amount of time.
Project Info
Date:

07.19.2023

Client:

rootlayers

Categories:

WordPress

Tags:

Personal Page, Photography