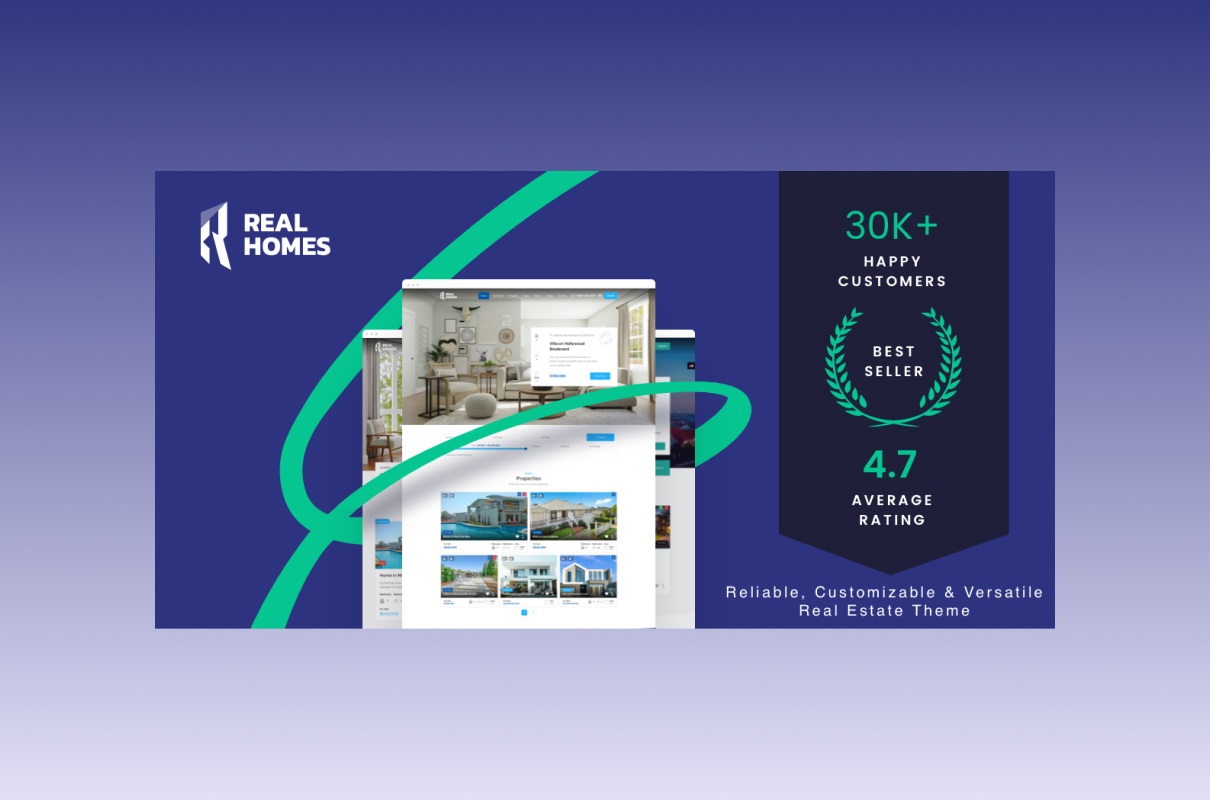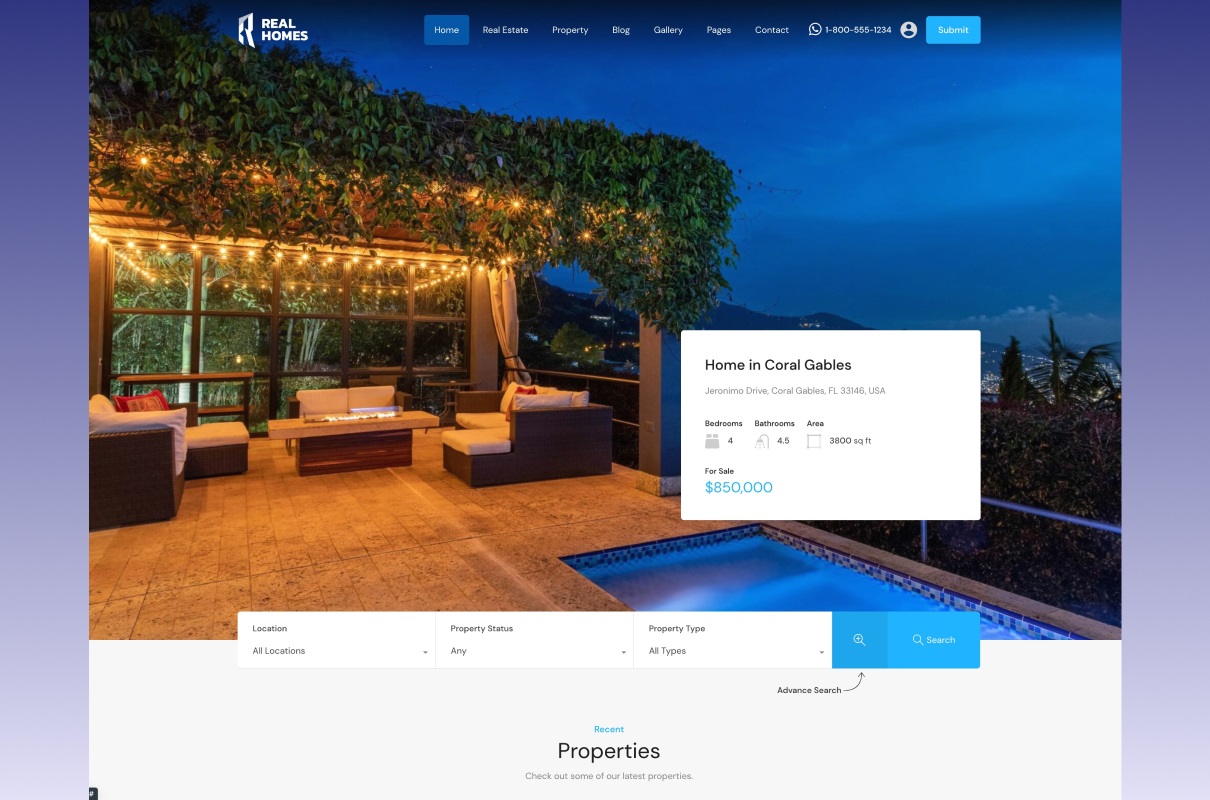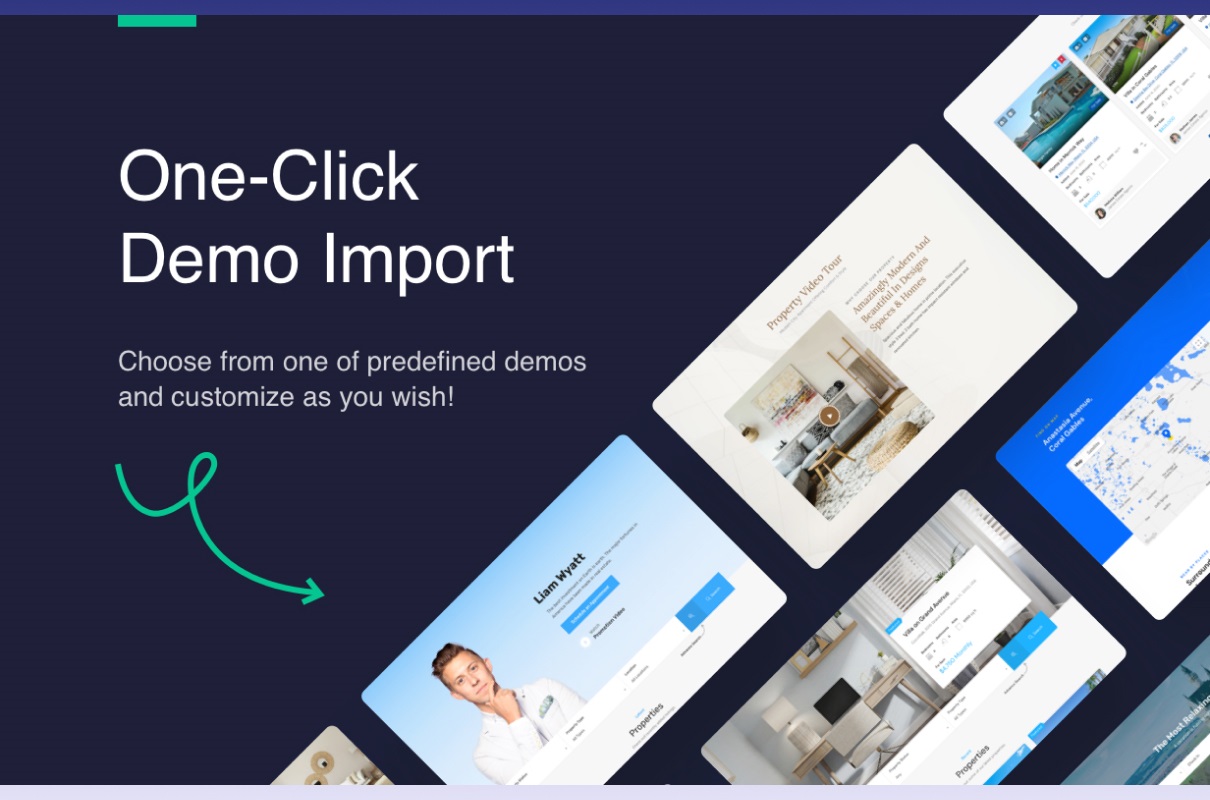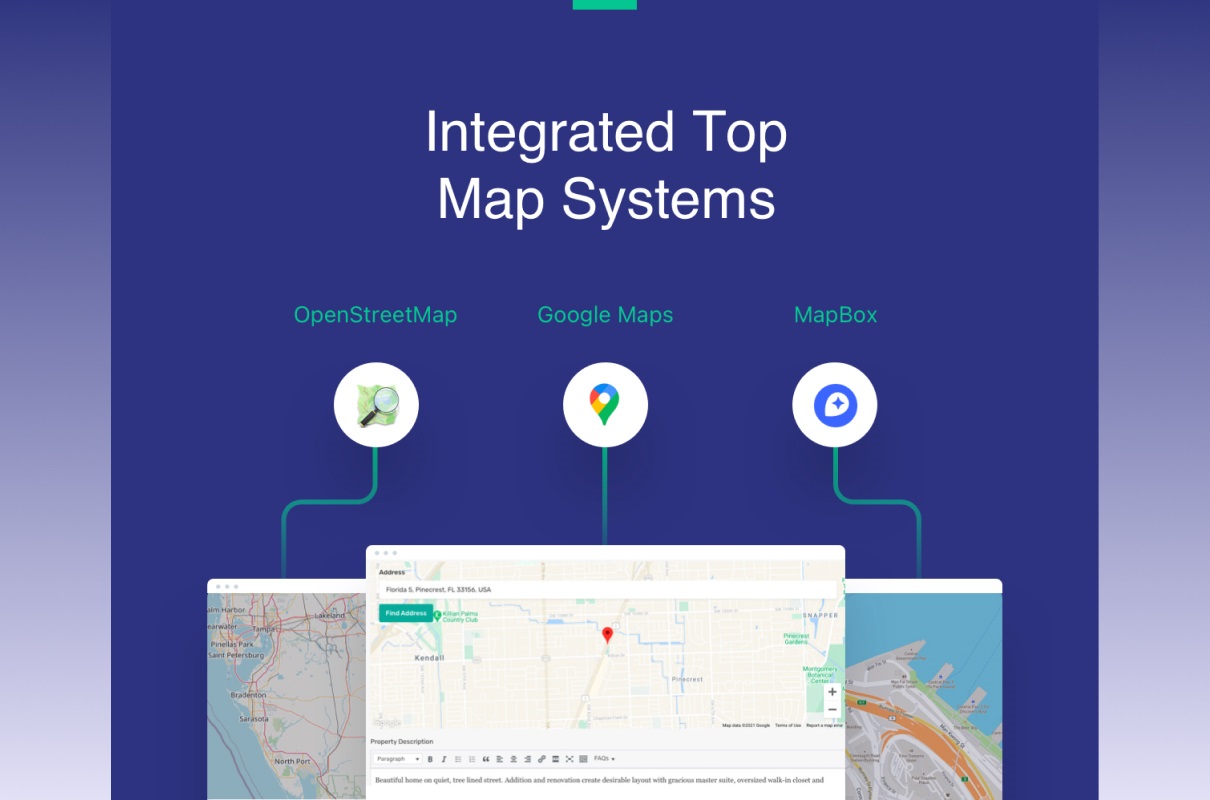 The real estate sector never loses its relevance and is still one of the most promising investment objects because the sale and rental of apartments and houses are always in demand. Currently, most transactions related to real estate are carried out via the Internet. People interested in buying or selling property provide all the details on the Internet. That is why creating an online real estate portal is a great and promising idea. When it comes to real estate, it is especially important that your website is user-friendly and trustworthy for both users and agents, and Real Homes Estate Sale and Rental WordPress Theme is the best solution to create the perfect real estate website. Let's find out why this business industry is so relevant and profitable.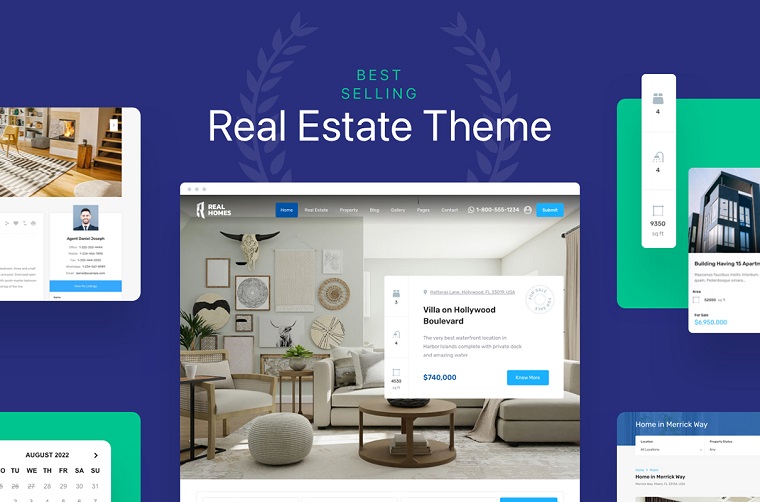 Reasons for the Prospects of the Real Estate Sector
Real estate is a special sphere of life that affects its important aspects. It is difficult to imagine a person in today's world who has not encountered real estate issues at least once, be it a short-term vacation rental or the purchase of an apartment. However, any real estate transaction usually involves a lot of money and a certain risk, so it is recommended to contact highly qualified specialists. Since buying a property is a responsible business, many people prefer to protect themselves from possible risks by resorting to the help of real estate agencies acting as intermediaries and advisers. Property rentals are also in high demand, whether short-term or long-term.
It should also be noted that real estate investments are the most reliable because the main advantage of real estate is that it cannot completely depreciate. Most often, the value of real estate increases or remains stable. Unlike other investment options, investing in real estate is tangible, which means you can see the result of your investment with your own eyes. In addition, once you invest your money in real estate, you can constantly receive passive income from it. Also, the owner at any time can begin to exploit the property for their own purposes.
As mentioned earlier, nowadays, many customers prefer online shopping. It applies to real estate as well. Besides, online booking of rooms, apartments, or houses is extremely fast and convenient, which is why travelers widely use this feature. But have you noticed that we prefer certain sites, while some web pages repel us? Let's find out why this happens and how to create a website that will definitely attract a user.
What a Good Website Should Be
There are certain basic criteria by which we evaluate a website. Let's take a look at some of them.
Stylish Web Design
The appearance of the website leaves the first impression. That is why it must be stylish and elegant. When designing a website, it should be considered that tendencies constantly change each other, so it is necessary to choose those style trends that will remain relevant for a long time.
High Performance
Nobody likes to waste time waiting for a web page to load. Instead, any user would prefer to choose another resource with a faster page load speed. A website's performance directly affects its traffic and conversions, which is why it's so important to keep it high.
Security
Any website must guarantee its users the safety of their personal data from intruders. Business sites must be especially secure because when placing online orders, customers provide information such as addresses, phone numbers, bank cards, etc. Make sure that your website and its users' data are securely protected.
Easy Navigation
Convenient navigation is needed in order to make it easier for the user to find the necessary information on the site. To avoid wasting time looking for the right information on a page, make sure your website and its content are well structured. In addition, you should not overload the page with unnecessary elements and functions, as well as a large amount of text. Remember, the simpler the website, the easier it is to navigate.
High-Quality Content
Regardless of the site's subject, any written content should be of high quality, namely informative, useful, unique, and interesting. In addition, any sources you use to write content must be verified and reliable.
With the Real Homes WordPress theme, creating a cool website is even easier. So, let's move on to the advantages of the template to find out why Real Homes is the perfect web solution for your real estate website.
Top Advantages of the Real Homes WordPress Theme
When buying any product, you should first pay attention to user ratings and reviews because this is the only way to find out about its real quality. With over 29,000 sales, the high number of positive reviews with an average rating of 4.7 speaks for itself, indicating a truly great quality web product. The priority goal of the team of talented developers InspiryThemes is satisfied customers and high-quality web solutions.
One of the main advantages of ready-made themes is that it saves time and money on website development. In addition, it should also be noted that the web design industry is a fairly competitive environment. Therefore professional web designers and developers, when creating their templates, carefully monitor and analyze all current trends to make the most stylish themes on the market.
Another benefit of pre-made templates is their ease of use. Most templates are beginner friendly and designed for a wide range of users so that everyone has the opportunity to create a good website quickly and efficiently.
On various marketplaces, including Themeforest, you can find a lot of decent templates. With so many web solutions, you are sure to find your ideal one. Why should you choose the Real Homes WordPress theme, then? Let's find out.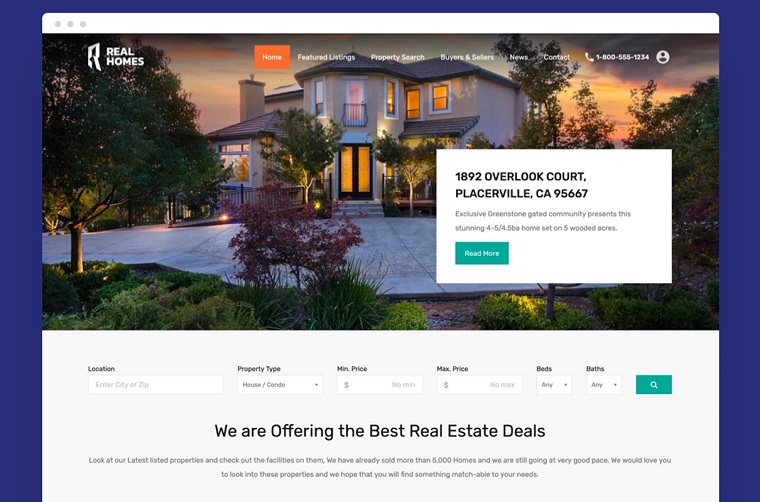 Extremely Feature-Rich
The main advantage of the template is its versatility, which allows you to create a full-fledged real estate website that is easy to use both for representatives of real estate agencies and visitors looking for housing to buy or rent. The theme includes many useful features described in more detail below, including the following:
An extremely convenient search system;
A wide selection of page layouts and styles;
Many different widgets and plugins to increase the functionality of your website;
The ability to add meta boxes that allow sorting properties based on certain criteria;
Floor plans;
Registration on the website through social networks;
And much more.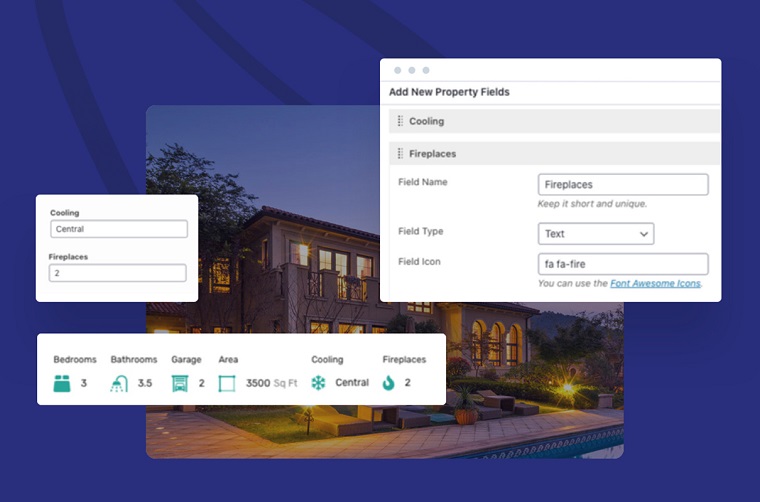 Advanced Search System
The multifunctional and user-friendly search system is also highly customizable and allows users to select such search details as price, location, property type, etc., and find the most suitable accommodation option in minutes, which customers highly appreciate. Besides, the search query history is saved. As a bonus, the template also allows users to compare properties and create a collection of favorites.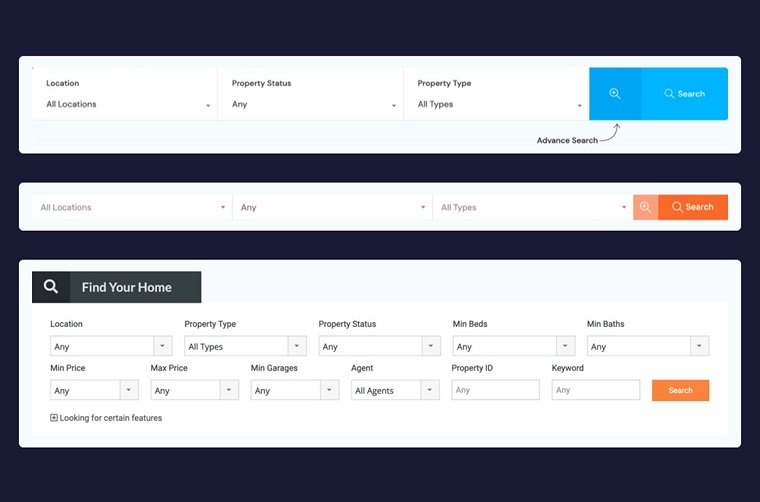 Highly Customizable
Extensive customization options allow you to create a unique site by choosing a style, color palette, and layout for the page design of various website sections.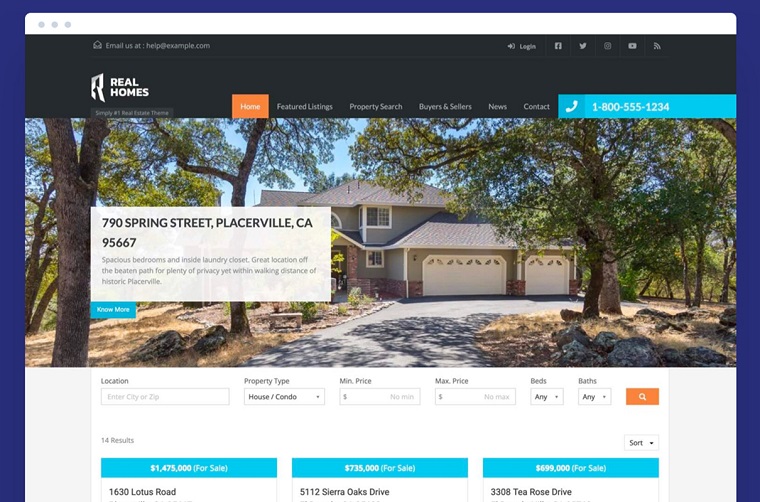 Fully Responsive
The theme is mobile-friendly and has a responsive web design that renders well on all screens, including high-resolution ones.
Optimized for Speed
Despite its amazing functionality, the theme impresses with its high performance and page loading speed, which will positively affect the traffic and conversion of your future website and, therefore, its profitability.
Multilingual
Make your website multilingual with the translation-ready Real Homes WordPress theme, which also supports RTL languages.
CRM Integration
CRM Integration allows you to improve the work of the sales department and increase the quality of customer service of the company, being a mandatory stage in the development and scaling of any e-commerce business.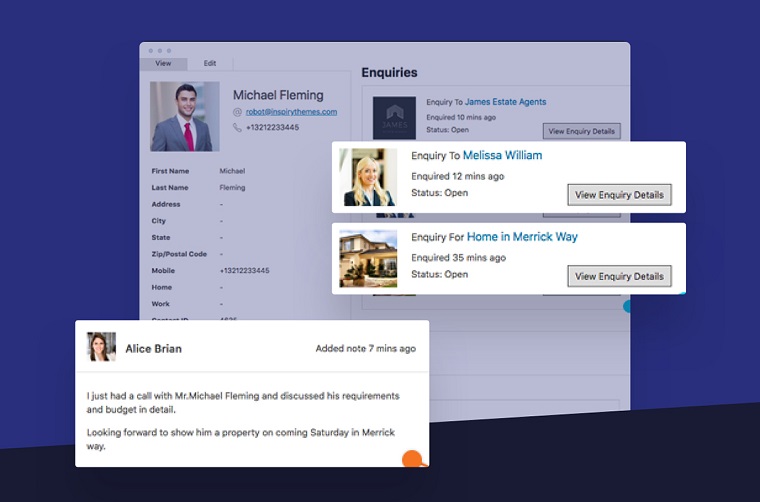 Currency Switcher & Online Payment Methods
In addition, Real Homes WordPress Theme allows users to check the price in various currencies and choose the most convenient payment method.
Map Systems Integration
You can also add a feature to show properties on a map with OpenStreetMap, GoogleMaps, and Mapbox integrations.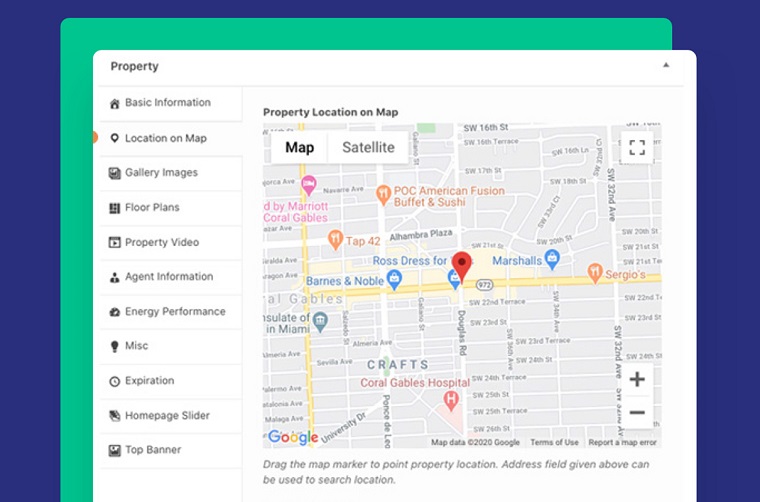 Spam Protection
The template comes with a plugin that protects your site and its users from spam, which is another theme's advantage.
5-Star Customer Support
The Dedicated support team is ready to answer any questions you may have. In addition, helpful video tutorials and clear documentation are available for you. They contain detailed information about the theme and its functions, instructions for setting up and installing, and answers to frequently asked questions.
Quick Demo Import
Don't waste time importing content. With the Real Homes WordPress theme, you can do it in just one click.
Ready for EU Companies
The template is perfect for creating European business websites, being GDPR-complaint.
Happy Customers
The team's main goal is satisfied customers. On the web product page, you can read the positive feedback from users who have purchased the template.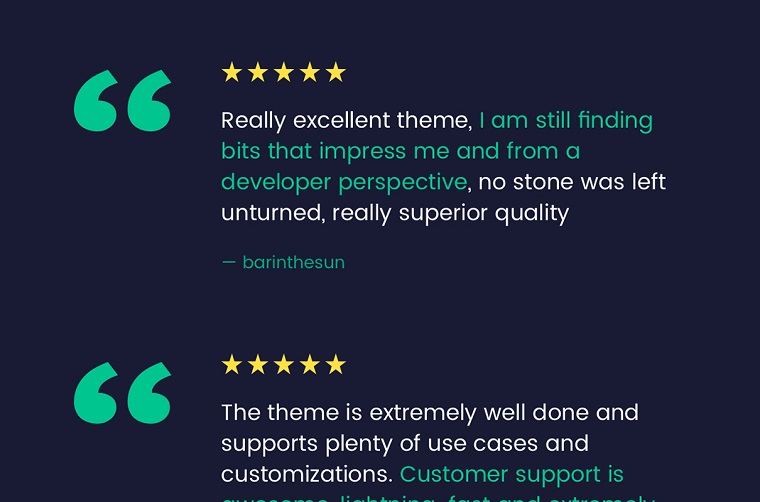 The template covers various business niches in the real estate industry, so the theme is a one-stop web solution. This digital product is perfect for creating your company website if you are:
a real estate agent or developer;
a private realtor;
a property rental and sales agency employee or owner;
a repair and construction company representative;
and any other industry-related business owner.
Project Info
Date:

04.21.2023

Client:

InspiryThemes

Categories:

WordPress

Tags:

Real Estate