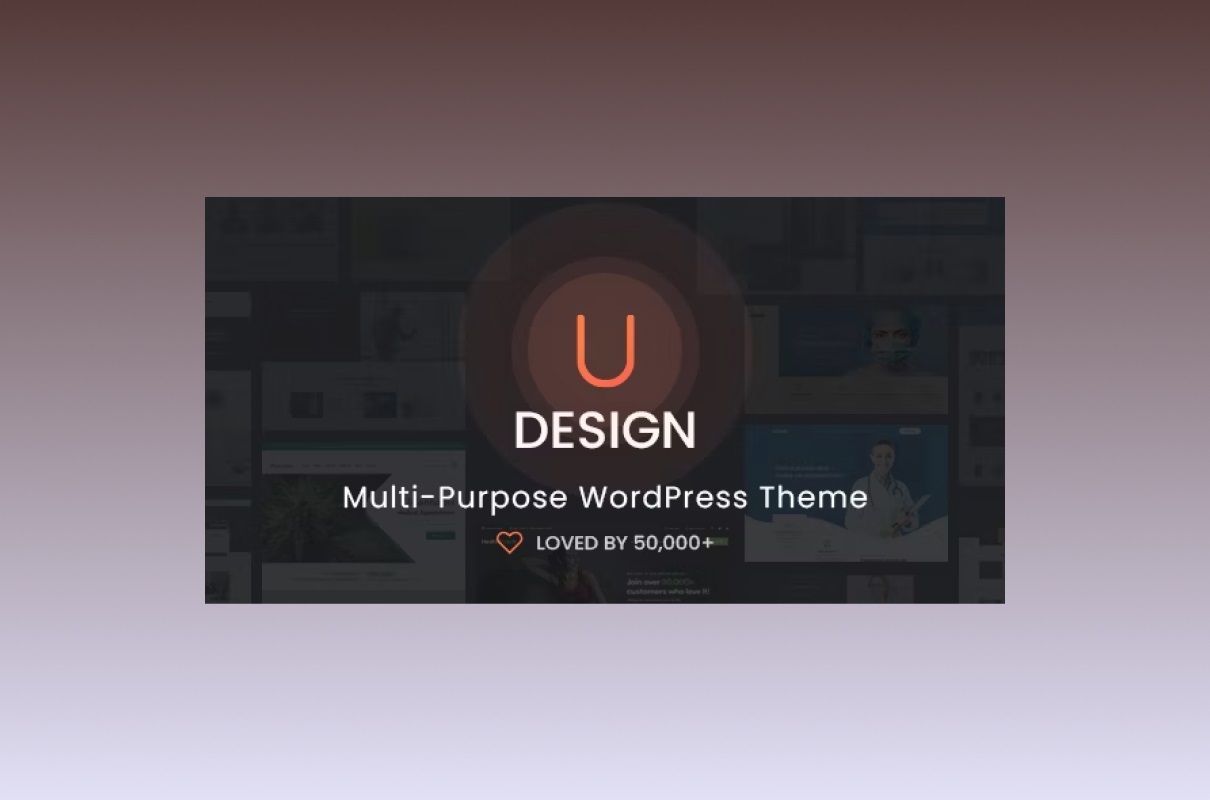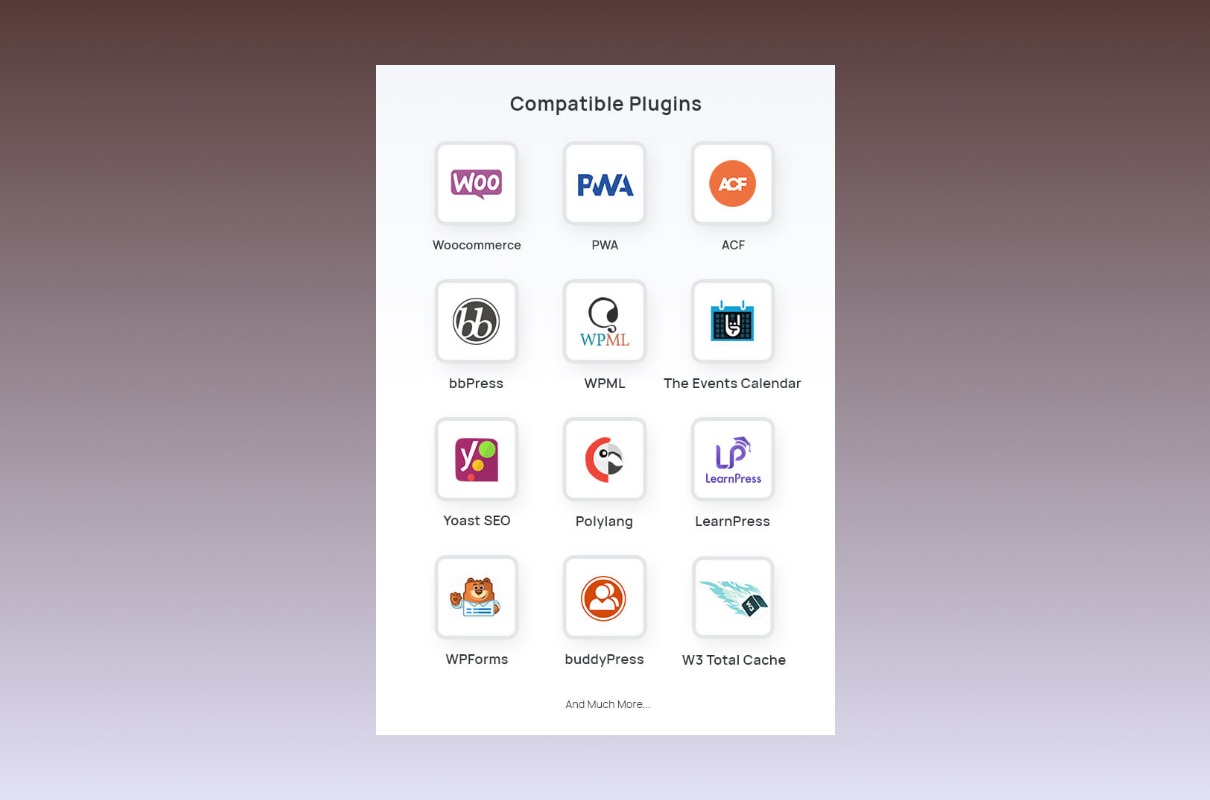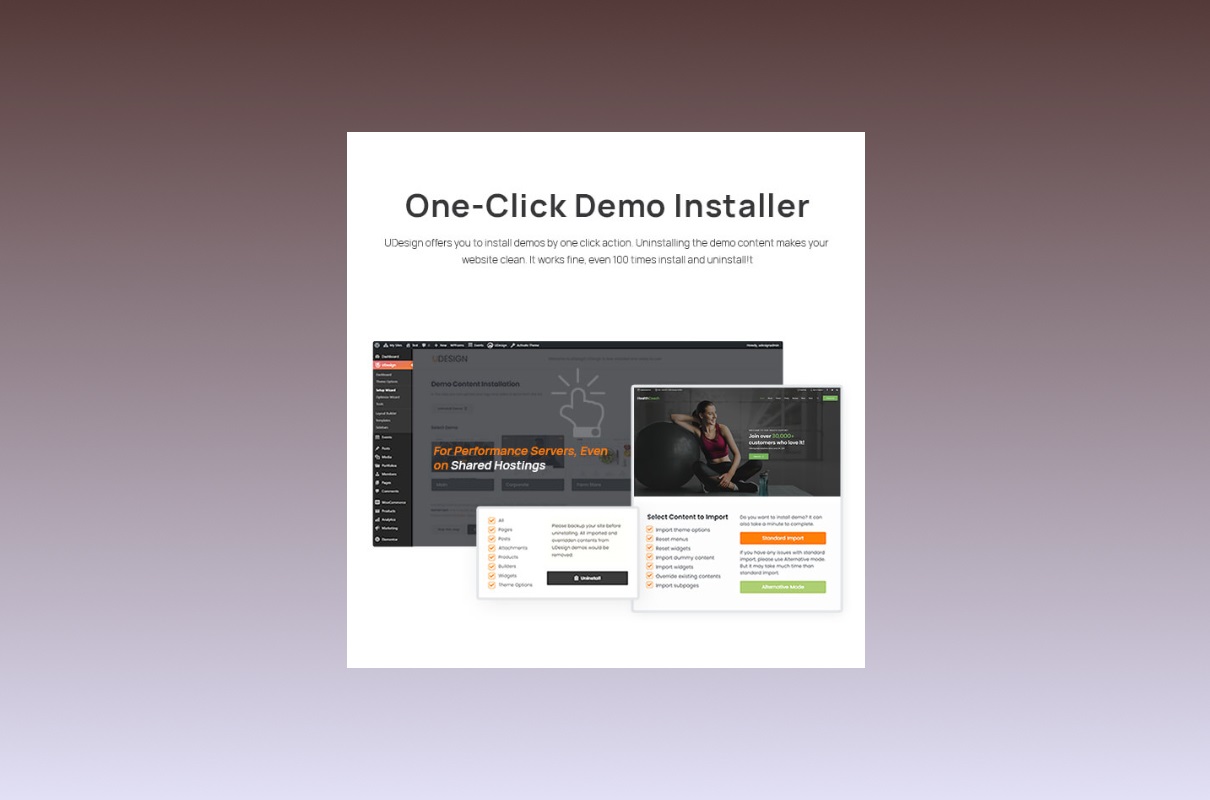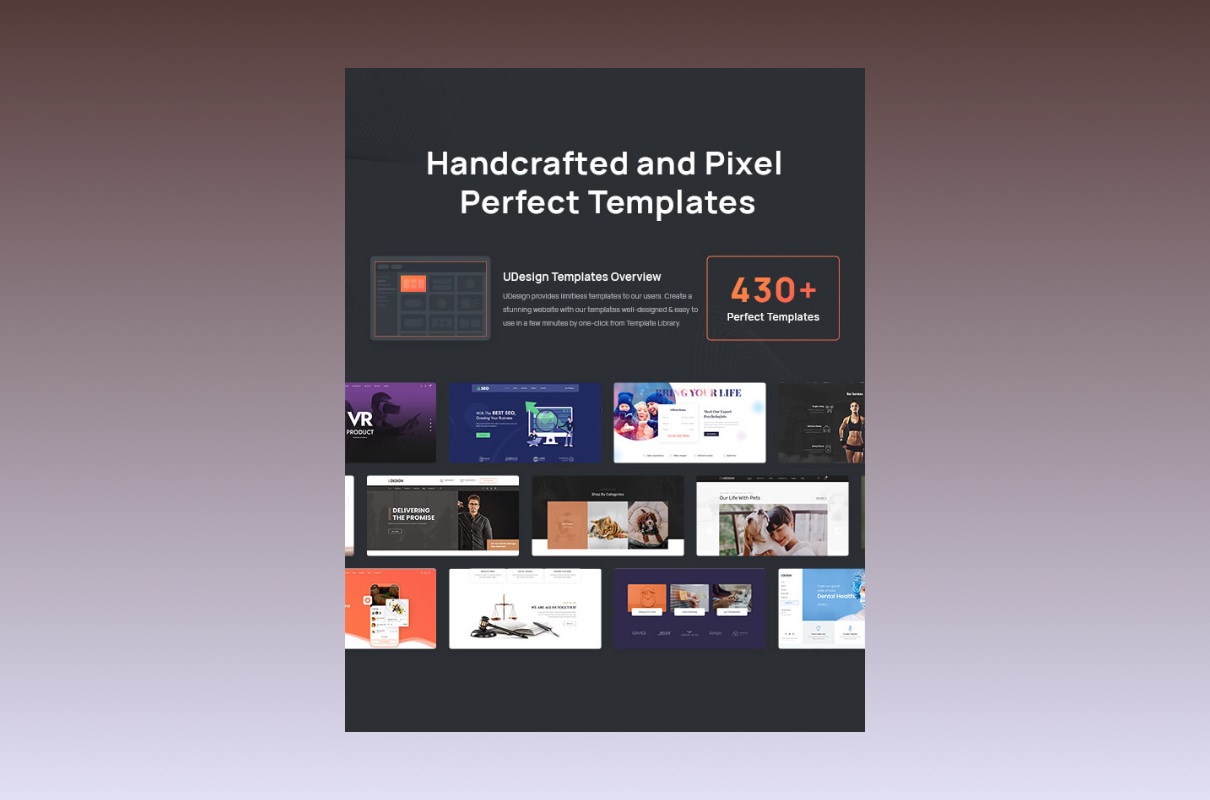 Nowadays, the Internet plays a huge role in the life of almost every person. It has become so firmly entrenched in our daily routine that its influence is difficult to overestimate. We can talk endlessly about all the opportunities that the Internet gives us. Therefore, if you have ever doubted whether you need a website and whether it is really significant for business development, consider that the Internet is now the main source of information. Most customers learn about their favorite establishments and other services in various business areas from the Internet. But creating your own web resource is not so simple, right? Many feel confused when faced with this task, which seems too incomprehensible and time-consuming at first glance. It is where uDesign Theme comes to the rescue, making it much easier for you to create the website of your dreams. This template will allow you to build the perfect website quickly and efficiently.
Gone are the days when your small business was found out by word of mouth or by a number in the phone book. With search engines, even small business owners can achieve global visibility, which is one of the main reasons why you need a website. To attract new customers, having a web resource is essential.
But what should a website be like to attract visitors, and what are the advantages of ready-made templates? Let's find out.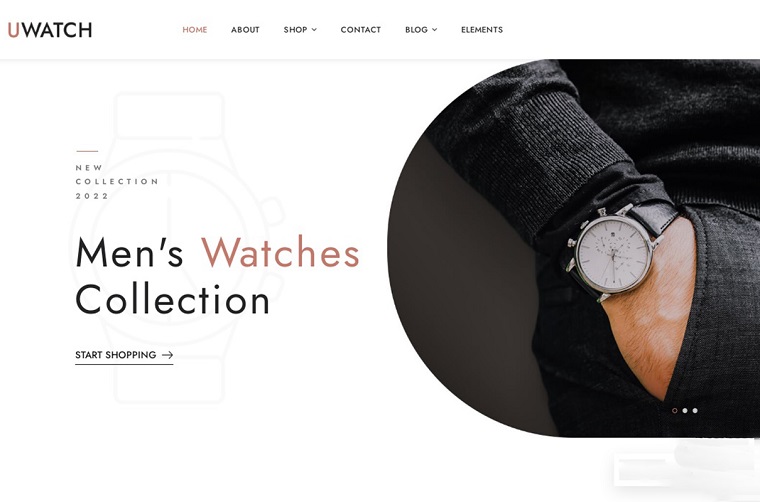 What a Good Website Should Be
Millions of websites allow us to perform hundreds of actions without leaving the computer. It has long become commonplace to find out the latest news and weather forecast on the Internet. An email has long supplanted traditional mail, and online payment systems and banking services are also becoming more popular. Thanks to the Internet, we can make purchases in various stores around the world, buy tickets for a plane, theater or exhibition, plan a trip, book a hotel, order delivery, and much more without leaving home.
Speaking about the advantages of the World Wide Web, it's hard not to mention its value as a source of information. Now it is enough to have an Internet connection to visit the most famous libraries, archives, and museums, and get advice from experts in any field on professional forums. The availability of remote access has also made learning at home possible. And as the times of self-isolation have shown, you can learn anything online.
Most of the sites are, of course, dedicated to entertainment, including music, games, streaming services and web hostings, forums, and social networks.
In addition, with the emergence of activities such as Internet marketing, online business, and freelancing, the global network has provided many jobs to society.
But you've probably noticed that users can be picky about choosing a web resource. In fact, there are sites that attract and vice versa repel users, whether it's because of their unappealing design or other shortcomings. Regardless of the website's topic, they all have the same basic requirements for their creation. That is why it is so important to approach this task responsibly. A website of any subject should have certain qualities that will positively affect its further development and the influx of users. Let's look at some of them.
Stylish & Mobile-Friendly Web Design
The website should be stylish and elegant, as it is the visual that makes the first impression of the site, so it should not be off-putting. Too motley web design, overloaded with unnecessary elements and text, negatively affects the user's perception of the site. In addition, web design responsiveness is a must. It not only helps the site to display correctly on any mobile device but also increases its web traffic.
High Page Load Speed
Users tend to leave a webpage if it doesn't load for a long time, opting for sites with better performance. Therefore, performance is also a critical factor for search engine optimization and affects both overall user experience and conversion rate.
Reliable Website Security Level
Ensure that your website and the data of its users are securely protected from hacker attacks and fraudsters.
Easy Navigation
Try to simplify the navigation on the site as much as possible so that the user does not have to look for information on the page for a long time. Otherwise, they will leave the website with a negative impression of your company.
Relevant & Original Content
Any information contained on the website must be current. It is especially true for prices, product availability statuses, and contact information if it is an online store. In addition, the site content should be original, engaging, informative, and link to reliable sources.
Creating the perfect website is possible, and with the uDesign theme, you can do it quickly and efficiently. So let's look at all the benefits of the template.
uDesign Theme Top Benefits
There are many marketplaces where you can find a vast assortment of ready-made templates. The primary advantage of ready-made themes is that they save a lot of time, effort, and money on website development. In fact, by purchasing a template, you can have your site up and running in literally 24 hours. Other benefits of ready-made themes include ease of use, affordable price, stylish and responsive web design, and much more. It should also be noted that site templates are designed for a wide range of users, from beginners to professionals. But why choose uDesign theme? Let's find out.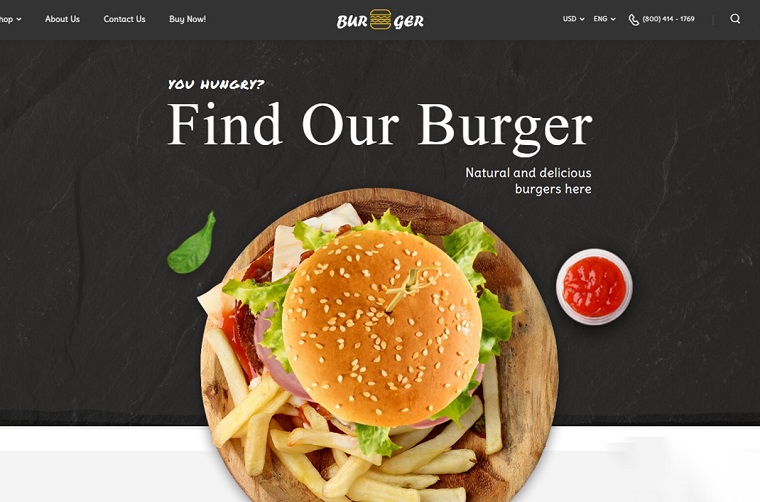 High User Ratings
Happy customers are our principal goal. The theme's high rating, over 50,000 sales, and impressive number of positive reviews guarantee a truly high-quality web product.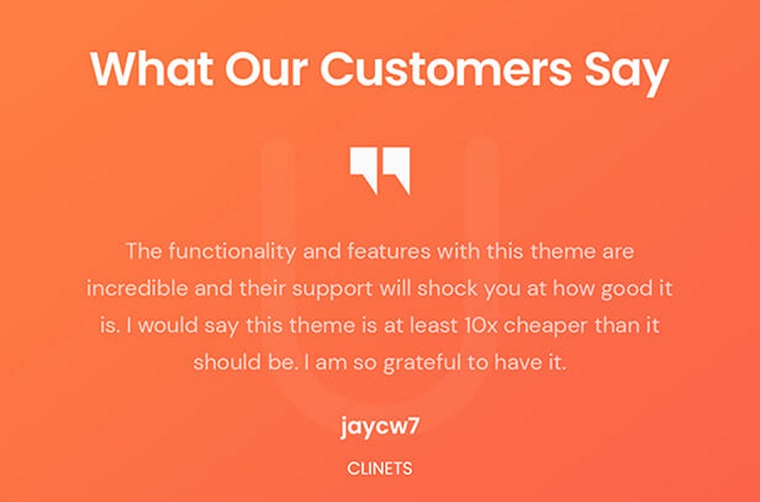 Stylish Responsive & Retina-Ready Web Design
Stylish and responsive, uDesign WordPress Theme looks flawless on all screens, including retina displays, which is especially important due to the growing number of mobile users.
Great Performance
Thanks to the high performance of the template, your website will rank higher in search results. Enjoy high website speed with uDesign Theme.
Quick Demo Import & Extensive Customization Options
Powerful optimization options and fast content import allow building a unique and creative web resource quickly and easily, making website creation a fun process, which is another advantage of the template.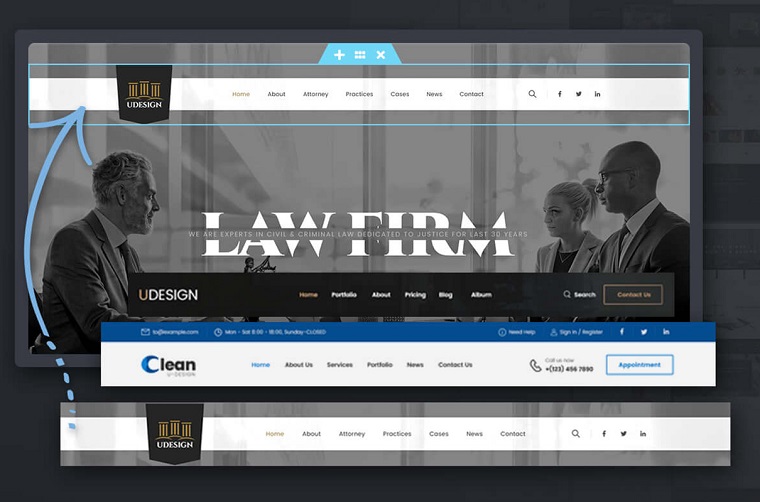 Multifunctional & Versatile
The multipurpose template impresses with its rich functionality and capabilities, being the best versatile web solution for creating a perfect website of any kind and subject. The theme includes many useful tools, including premium plugins, a wide range of demos and over 350 templates, over ten user-friendly builders, over 2000 fonts, unlimited color options, custom elements and widgets, various blog and portfolio sections and layout options, and much more. We invite you to see for yourself the functionality of the template and create your dream website with a responsive uDesign theme.
Multilingual
The theme is also multilingual, which allows it to be translated into any world language, including RTL ones.
WooCommerce Compatible
Being multipurpose, the template allows you to create any type of website, including an e-commerce one. To visualize what your future business website could look like, pay attention to the proposed demo versions available for preview, including website designs for online stores of clothes, shoes, jewelry, and other goods. Build your dream online store with uDesign theme.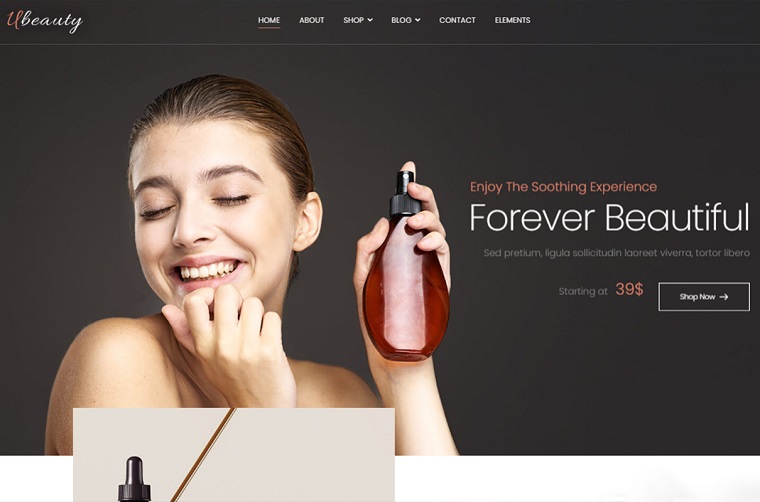 Dedicated Support Team
In addition, detailed documentation and clear video tutorials are also available to help you quickly and independently understand the functionality, configuration, and installation of the template.
Regular Free Updates
Experienced team developers are constantly working on improving existing web solutions and creating new ones. For over 12 years, we have been following the changing trends of the web design industry to create only the most modern digital products. Thanks to regular free updates, the theme always remains relevant and expands in its functionality.
Project Info
Date:

04.24.2023

Client:

AndonDesign

Categories:

WordPress

Tags:

Business, Fashion, Interior Design, Sport