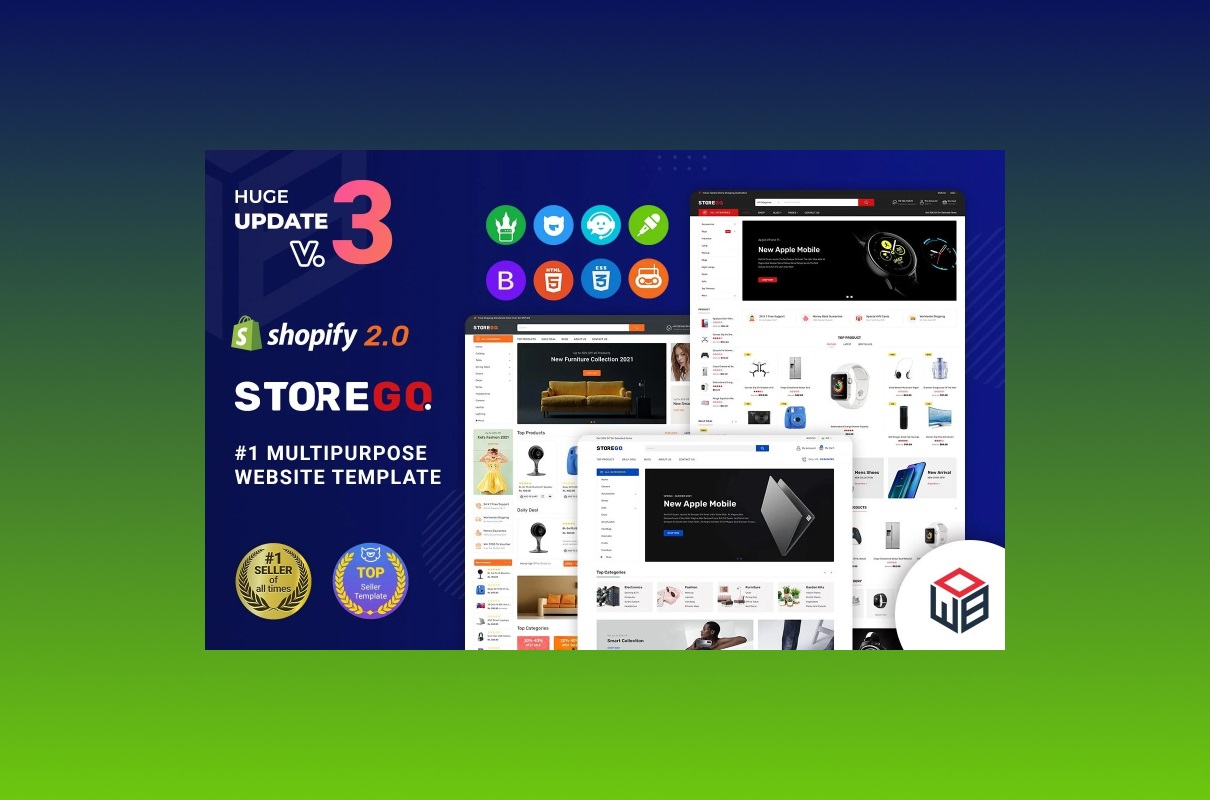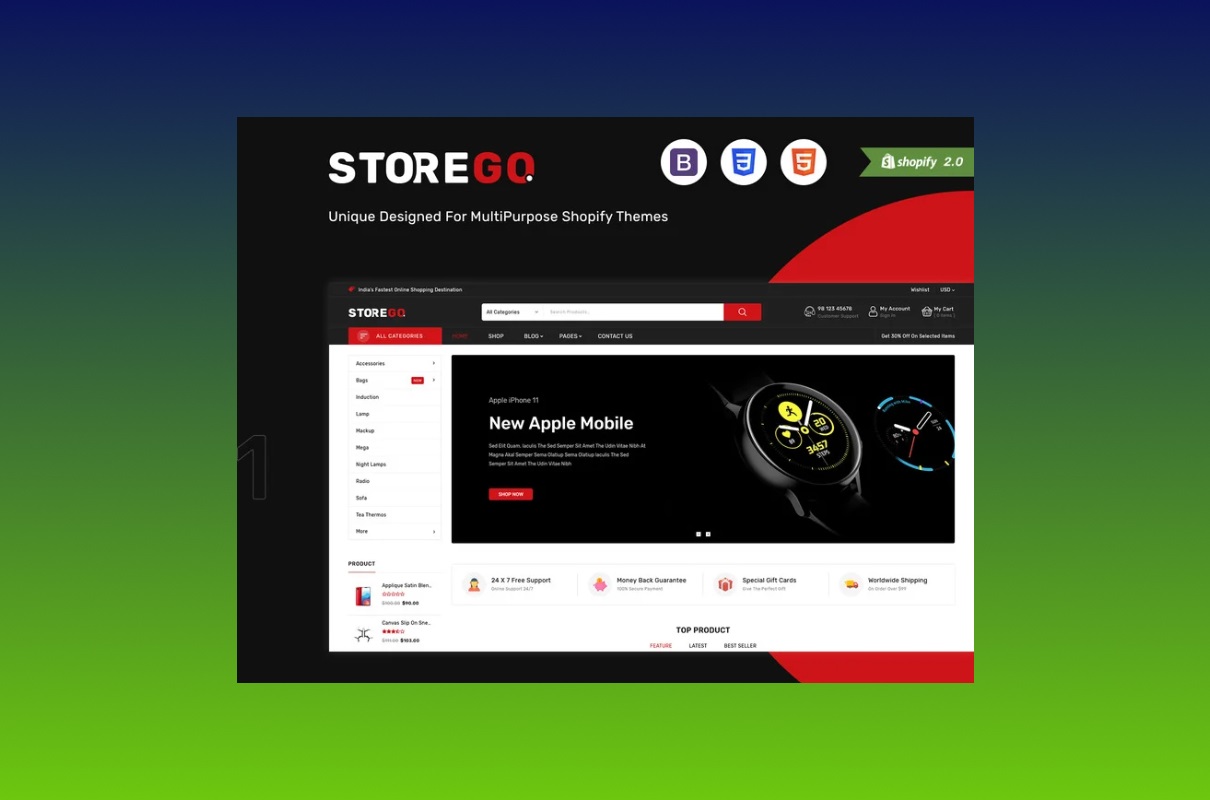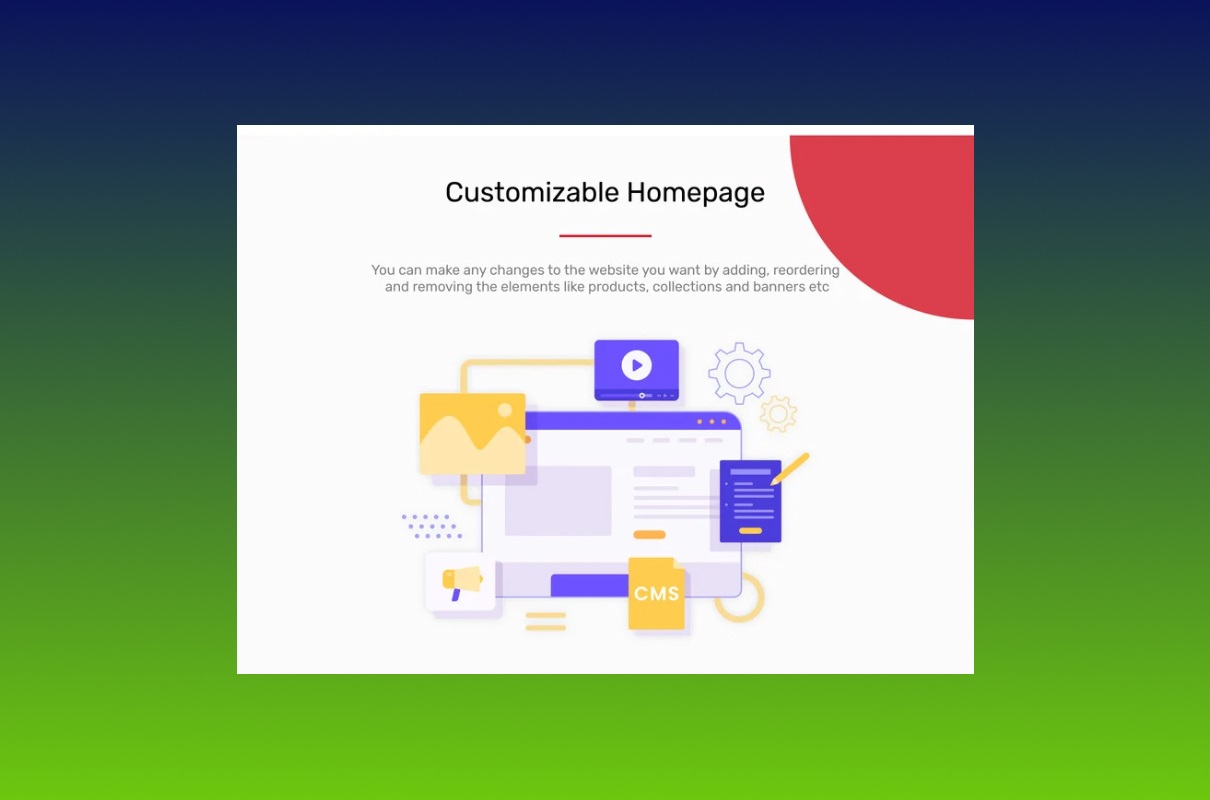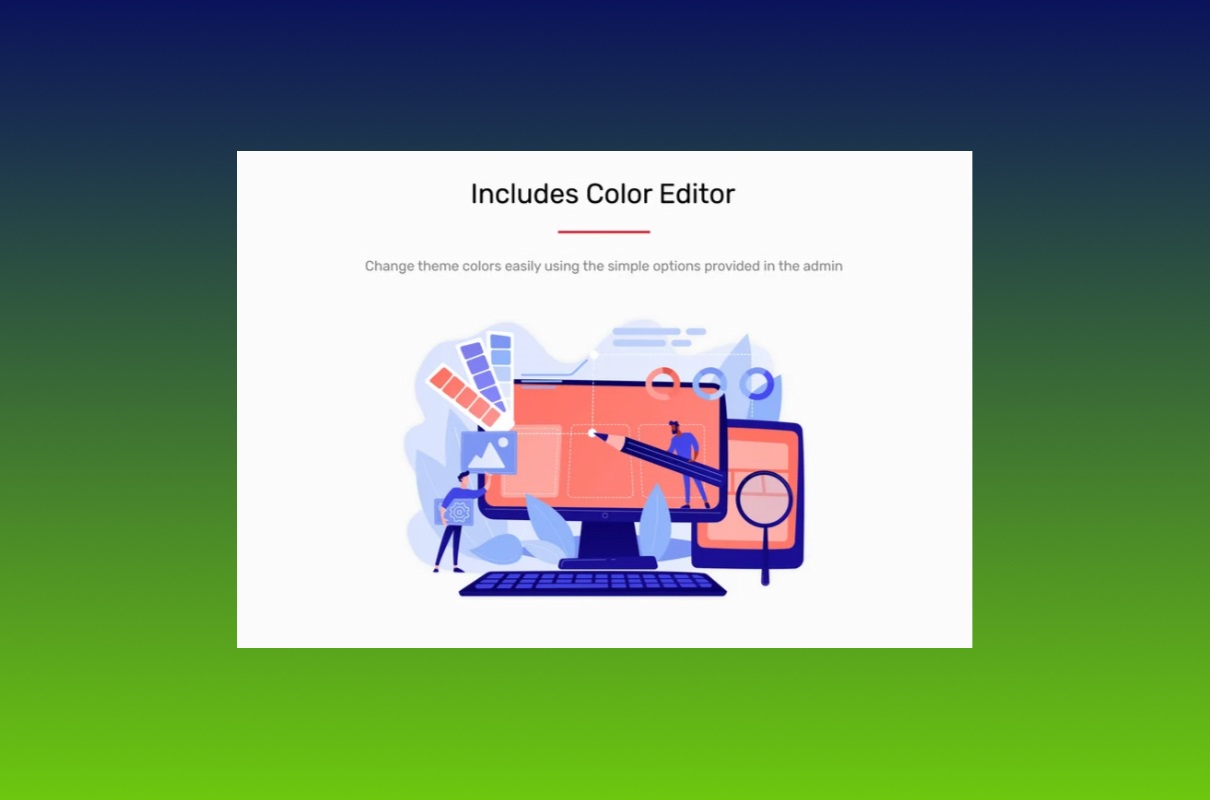 Creating an Amazing Website With the Shopify StoreGo Theme
Meet the Shopify StoreGo theme is a powerful ready-made template to make your dream come true! It provides you to create easily and quickly a highly looking professional store for any business, such as a clothing store, gadget store, jewelry store, medical store, and much more. The main benefit is that this theme is one of the best-selling themes of all time by Template Monster for online stores. By buying this theme, you get everything you need to impress your clients because the author offers you a clean, stylish, performance, and attractive template with many powerful and effective tools that can make your building process more comfortable and enjoyable. All you have ever dreamed of in this product!
The Special Features of Shopify StoreGo Theme
TemplateMonster presents a unique and multi-function theme developed by WEBIBAZAAR in a clean, light and minimalist design specifically for those selling products or services. Using our templates and flexible tools, you can customize your site the way you want and fill it up with unique content, which makes your page special.
Multi-currency support is available in the Shopify theme, allowing you to sell your products and services to people in every part of the world. In addition, you are free to adjust block sections with a powerful drag-n-drop function that helps you cardinally to change how your website looks, and more than that, it allows you to create and edit in real-time. The theme also includes a huge Google fonts library with different styles, which can help you make your website more individualized. Moreover, you can design a powerful, unique, and user-friendly website quickly and easily with tons of outstanding features and plugins.
Responsive Page Design For All Devices
This fantastic feature allows you to create a website that looks perfect on any device, whether mobile phones, tablets, or desktop computers. And that is the biggest plus: regardless of where your clients are or their devices, they can easily explore your products.
AJAX cart
This app simplifies the process of adding items to the cart without having to visit an item's detailed information page. Additionally, the pop-up shopping cart allows them to select product options without reloading the page.
Retina Ready
Nowadays, everyone uses devices with a high pixel density. In that case, this amazing option gives you the ability to see images in an incredible level of detail, allowing customers to appreciate your product in the best way possible.
Scroll to Top
This feature is especially necessary for those with a wide range of products. Thanks to this, users can instantly go to the top of the page without wasting time scrolling.
Search Engine Optimization
When running an online business, the most important thing is to be on the top of the Google search bar, allowing many visitors to come across your site. Therefore, this theme has all pages well optimized. And one more thing to mention: correctly chosen and well-formulated tags positively impact promotion.
Quick View Product
This feature lets your visitors see all information about your product, whether it is product images, clothing size, descriptions, color swatches, filters, or more. And this can be displayed in a pop-up window when clicking the special "Quick View" button.
Mega Menu
For e-commerce stores, one of the basic things is to have a huge and flexible menu that can help customers navigate through your online store. That is why this theme includes this application, allowing you to quickly and easily create a highly navigable menu for your website and display all your product sections.
Multilingual Support
Shopify StoreGo also has a feature that lets you translate the site into multiple languages, specifically relevant for online stores, and allows you to add as many languages as you want to.
Social Media Icons
This feature allows you to place your social media icons on a website and lets users share favorite products with their friends or family. Moreover, thanks to this you can get more new and unique shoppers.
Product Slider
It is very important for the visitor that his journey through the site is quick and uncomplicated. You can create a slider with specific products or services in this situation, all in one block. And this will make your site more compact and understandable.
Web Forms
This option allows your customers to register, log in on your site or contact you through a contact form.
Impress Your Visitors With a Stunning Home Page
It is necessary to have a visually appealing and well-designed website. An attractive site is most likely to make a user decide if they want to use it or not. Due to this, the author offers you four stylish, clean, modern ready-made pages that will inspire your customers.
Useful Theme Documentation
After purchasing the Shopify StoreGo theme, you will receive an email with a template and a helpful guide. You will find everything you have to know in this guide to help you install and customize your pages.
Quick Response to Customer Requests
For more information about this theme or if you experience any problems with its use, setup, or installation, please contact the author to get qualified support anytime.
Watch The Video Before You Dive Into the Journey of Creating
The purpose of this video tutorial is to provide you with an overview of Shopify's basic principles. You can enjoy the process regardless of your skill level.
Project Info
Date:

09.23.2022

Client:

WEBIBAZAAR

Categories:

Shopify

Tags:

Computers, Electronics