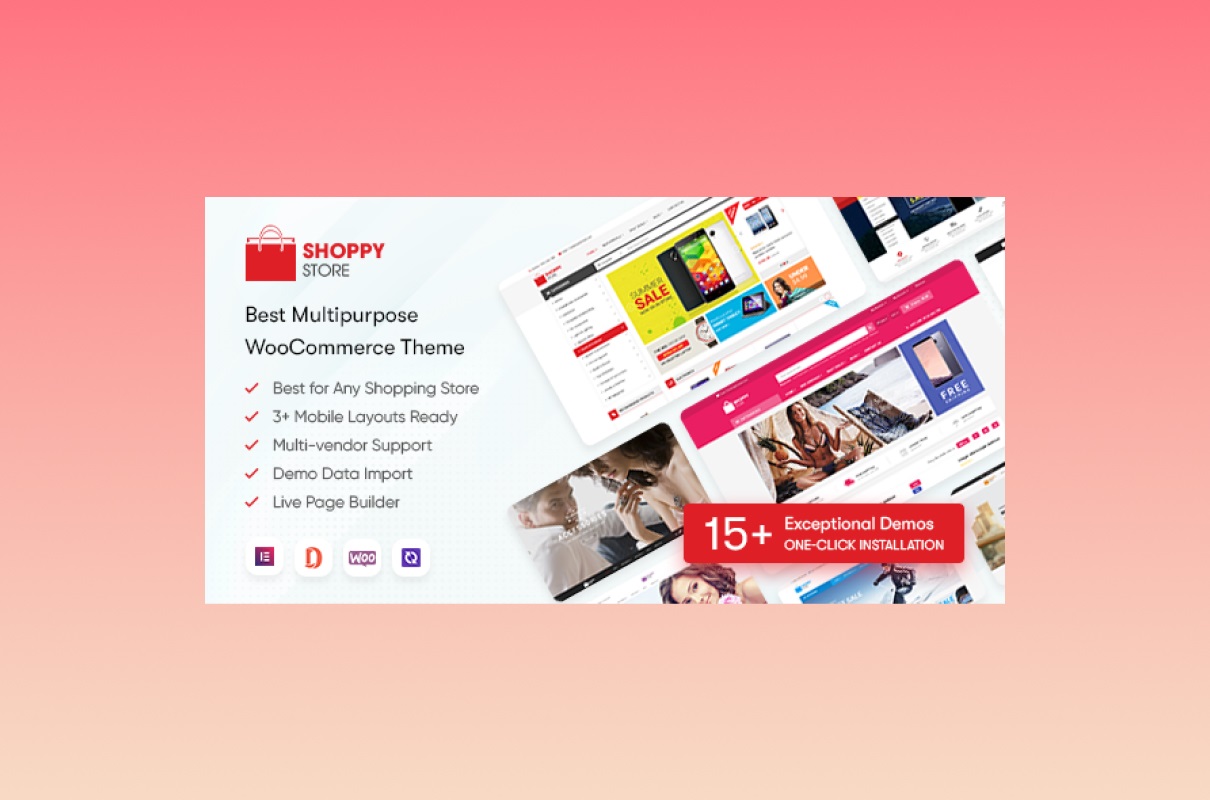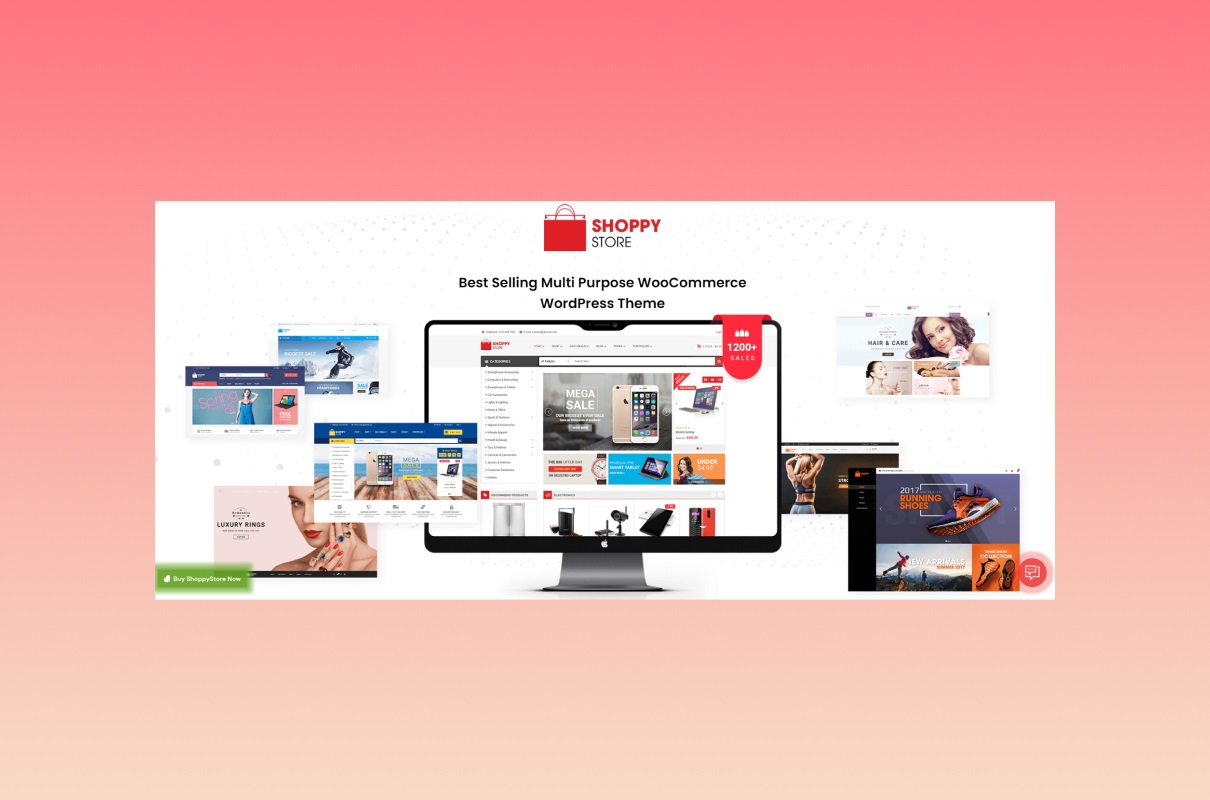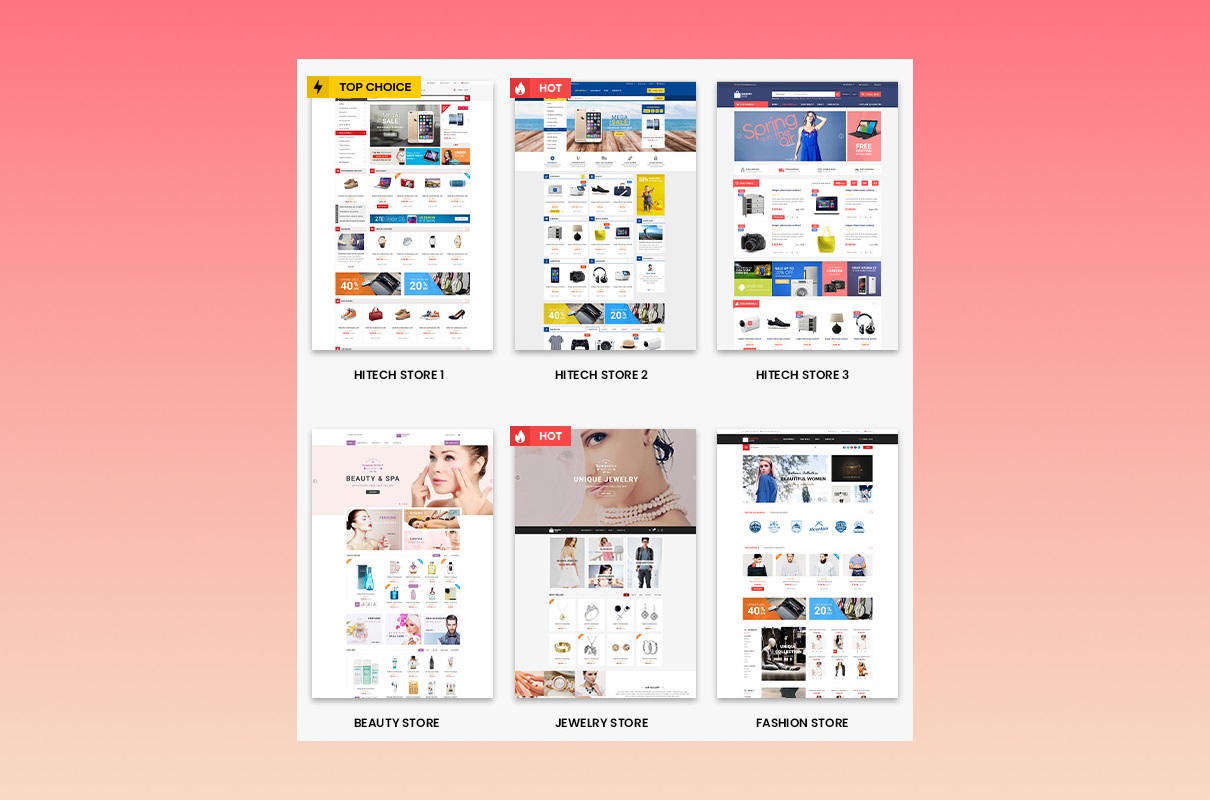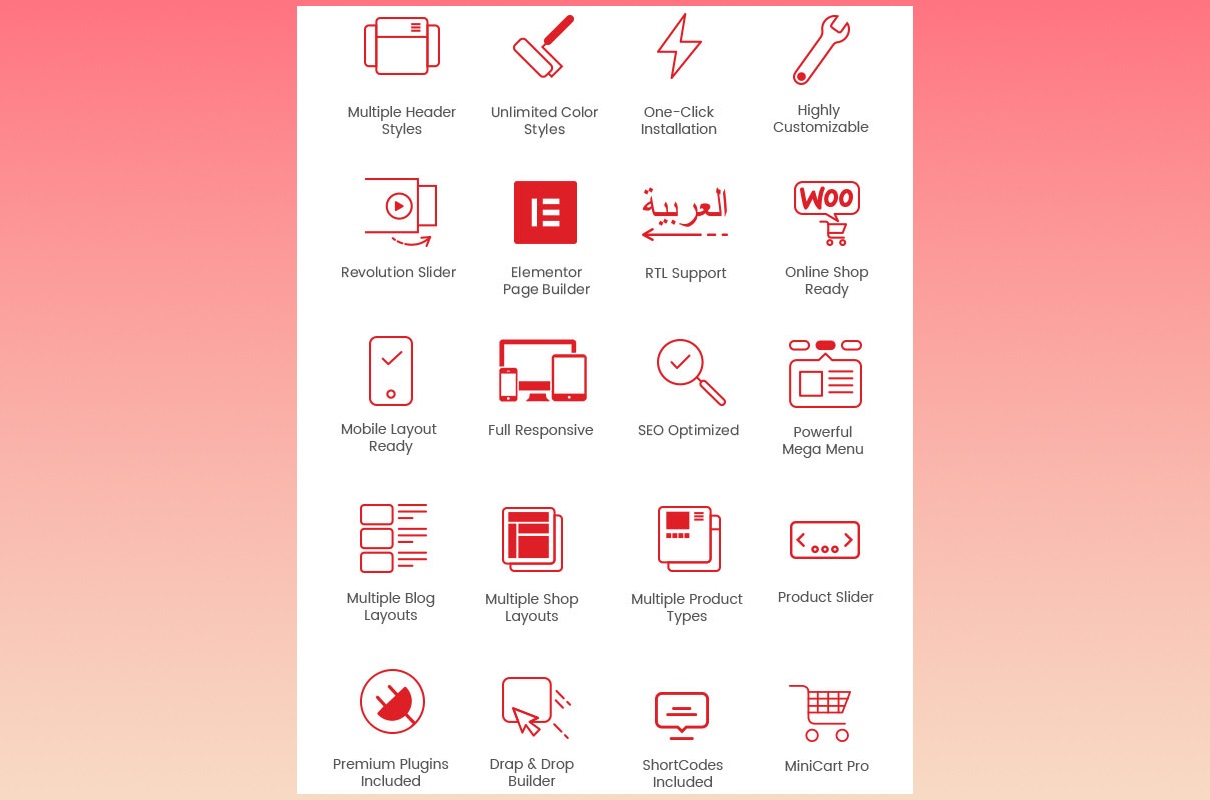 Every business owner has a goal of growing the company and increasing revenue. Digital technology has made it easy and convenient to promote what you sell and offer to a wide audience. That is why more and more companies have decided to make a website.
Some companies or individual entrepreneurs sell products online only. Nowadays, you don't even need a store; all your products can be placed in stock and shipped as orders come in. Firstly it is the best choice if you are new to this business, and secondly, it is cheap.
So if you want to set up an online store and sell your products, whether you're selling electronics, fashion, or even baby products, you can quickly start with the Shoppy Store theme and start making money right away. This theme is matching for any e-commerce store, whether it is a digital shop, electronics store, hi-tech store, beauty shop, fashion store, handmade jewelry shop, eco-friendly products store, and much more. Imagine that you want to sell online — and that is easiest to do with this theme.
The Shoppy Store theme is a great ready-made solution to creating a high-quality website matching the latest web design standards and is ready to go right out of the box. If you don't already have your own e-commerce store, it is 2023. What are you waiting for?
Multifunctional and High-Quality Functions
Shoppy Store is a perfectly responsive WordPress theme created by Magentech with a stylish, unique, and air-looking design. Shoppy Store is a multifunctional and customizable theme that includes an admin panel with many powerful features. With their help, you may create a beautiful page design within minutes, even if you have yet to gain technical experience. For example, it allows replacing or removing existing content, such as blocks, sections, and other elements, and even adding new ones.
Nowadays, getting more impressive layouts with Elementor, the world's leading page builder is possible. Due to this software, it is getting more effortless to create and edit eye-catching websites with a simple drag-n-drop function, which enables modifying every template's element without having to know any code or design knowledge. The Shoppy Store theme combines more than 15+ unique and gorgeous homepages, allowing change the visual part to your requirements willingly. Furthermore, it offers multiple headers and footer styles, as well as blog and shop layouts, making your store look orderly. In this block, we will explore a few features in more detail.
Life-Time Updates
Upon purchasing a theme from us, you can enjoy a lifetime guarantee of access to future theme updates, which are complimentary of charge for as long as you own it.
Product Slider
With this feature, it is possible to add a carousel of products to highlight specific product categories that will likely attract customers to order your products. Furthermore, the slider saves you space on the site, improving its appearance and usability.
Fully SEO-friendly and Optimized Templates
When running an online business, the most important thing is to appear at the top of Google search results so that many visitors can discover your website. As a result of this fantastic option, it is possible to rank highly in search engines thanks to the pack of SEO-optimized pre-built pages available to you. A final point to note is that well-chosen and well-formulated tags also contribute to the promotion of your website.
Fully Responsive Layouts for Any Devices Type
Nowadays, all devices should be compatible with websites. All devices will display the site correctly with this fantastic option! Therefore, your clients can now view it from whatever device they prefer, including phones, tablets, laptops, and desktops.
Mega Menu
One of the essential aspects of an e-commerce store is an extensive and flexible menu to help customers find all the product sections they need. Due to the enormous functionality, an extensive mega-menu allows adding image blocks or video sections.
Social Share Icon
This feature makes it easy for users to share their preferred products with their loved ones on social media such as Facebook, Instagram, Twitter, and many others.
Key Extensions
It might surprise you, but with plugins, it is possible to create almost any type of website, from e-commerce stores to portfolios. WordPress plugins are the most effective way to increase a site's performance. Whit their help, you may enhance functionality or add new features to your site if you need more than what the installed theme offers. In addition, WordPress presents a massive library of over 50,000 plugins, helping you make your website more functional and easy to use.
Fully Animated Revolution Slider 6
This powerful visual effects plugin makes your pages more attractive, dynamic, and individual. Using this brand-new editor, you can create animated sliders and carousels, and one of its innovations is that it saves all your settings for future use. It is possible to create something truly unique with all these excellent tools.
Create Unlimited Pages With Elementor
The main feature of Elementor is the ready-made sections, pages, and even entire sites that you can import to your hosting and rework their content for your business. It's easier and faster than building a website from scratch manually.
You can create and edit pages without coding knowledge with drag and drop website builder for WordPress. Due to this plugin, it is easy to design any page. Elementor comes with lots of professional tools and flexible widgets, enabling you to build as many pages as you wish and modify every single part of your website in just a few minutes. In addition, the free version has all these valuable features, which are ideal for newbies in website creation.
Quick View Product
This plugin lets your customers get a quick overview of the products without jumping to a page with detailed information. It is possible to view product images, clothing sizes, descriptions, color swatches, filters, etc. Whenever you click on the "Quick View" button will display all of this information in a pop-up window.
AJAX Live Search
Using this feature will increase the attractiveness and functionality of your store. Adding this plugin to your site makes it easier for users to find and purchase the products they need and adds a great user experience.
AJAX Add to Cart
The feature on this board allows users to add their favorite products to the cart without needing to move to the product page, making shopping more convenient.
How the Site Design Affects its Promotion
A well-thought-out website design affects the behavior of visitors, is directly related to effective SEO promotion, and, consequently, to attracting customers and sales growth.
For your website to attract customers and motivate them to study your product further, it should be modern, eye-catching, and made as convenient and understandable as possible. To do this, you can change your site's appearance with the help of shop layouts and product sliders to make more compact blocks, allowing your users to see as many products and information as possible on the screen. Also, it has various helpful and powerful features included in this theme for helping to reach any goals.
Practical Documentation
To help you discover this template better, the author has included detailed documentation that will be sent directly to your e-mail address after purchasing one. It describes everything you need to know, how to install the theme, configure it, and work with it. Also, you can contact the author at any time to provide additional help if you have any questions.
Competent and Helpful Author Support
Please report any bugs you find or need help installing and using the Shoppy Store theme. With such troubles, the theme's author is always ready to help you or give a piece of valuable and qualified advice.
Before Starting to Use Elementor, Watch This Short Video Tutorial
The purpose of this video is to assist in the setup and use of Elementor. Additionally, the course covers how to change the skin of your site, edit blocks, and add different elements to your site. The best part is that it is a very easy-to-use program, which is suitable for any user's level.
Project Info
Date:

03.22.2023

Client:

magentech

Categories:

WordPress

Tags:

Beauty, Electronics, Fashion, Jewelry