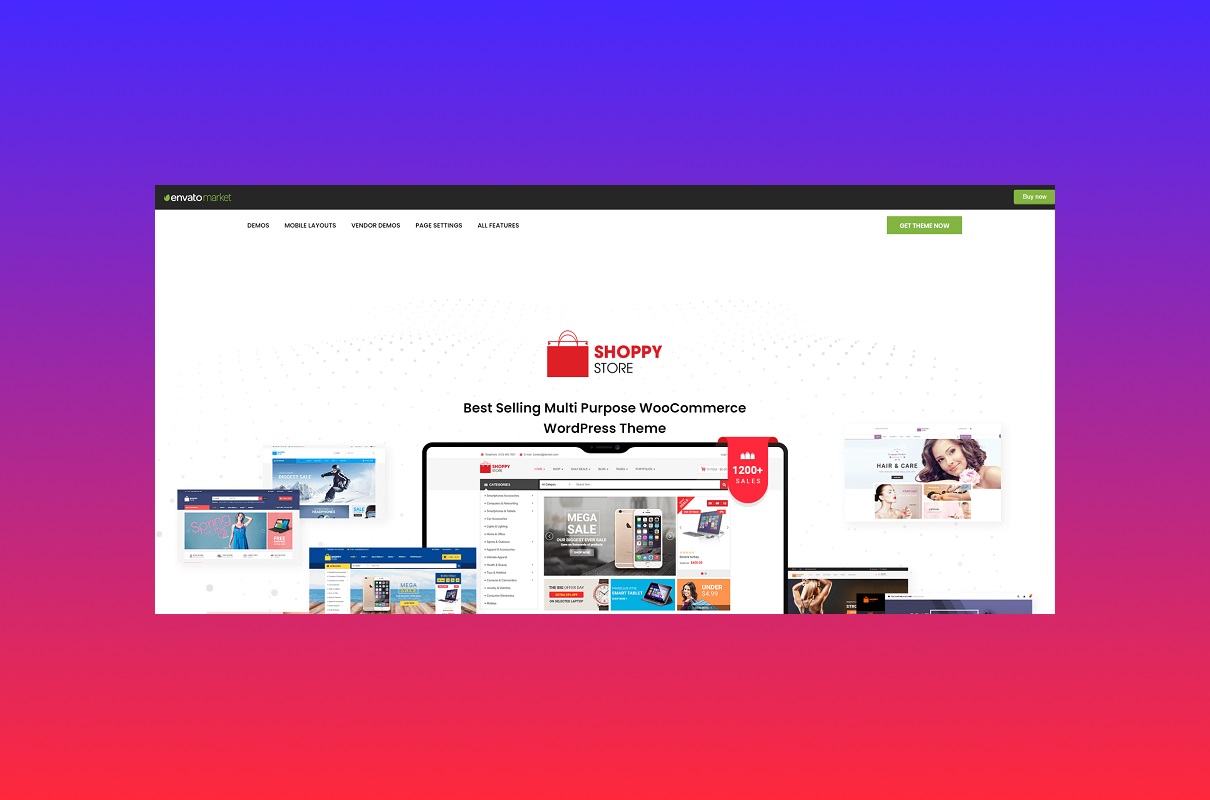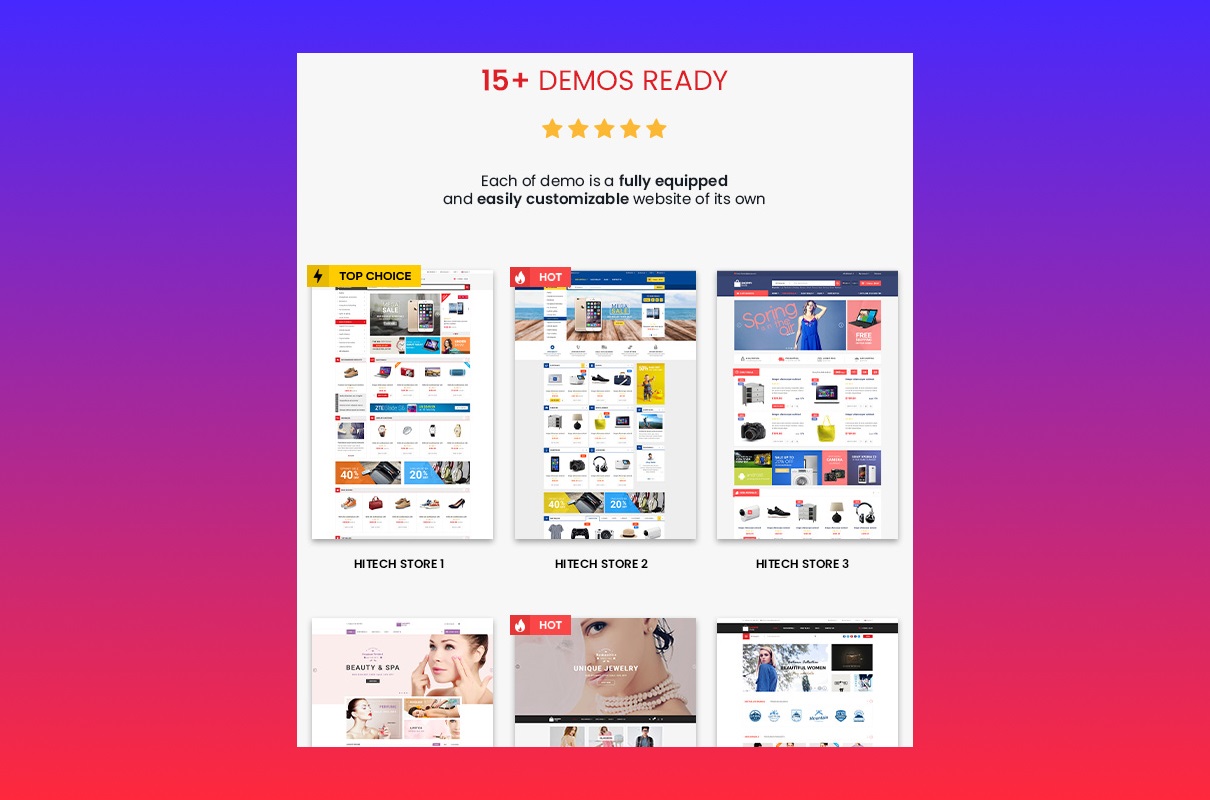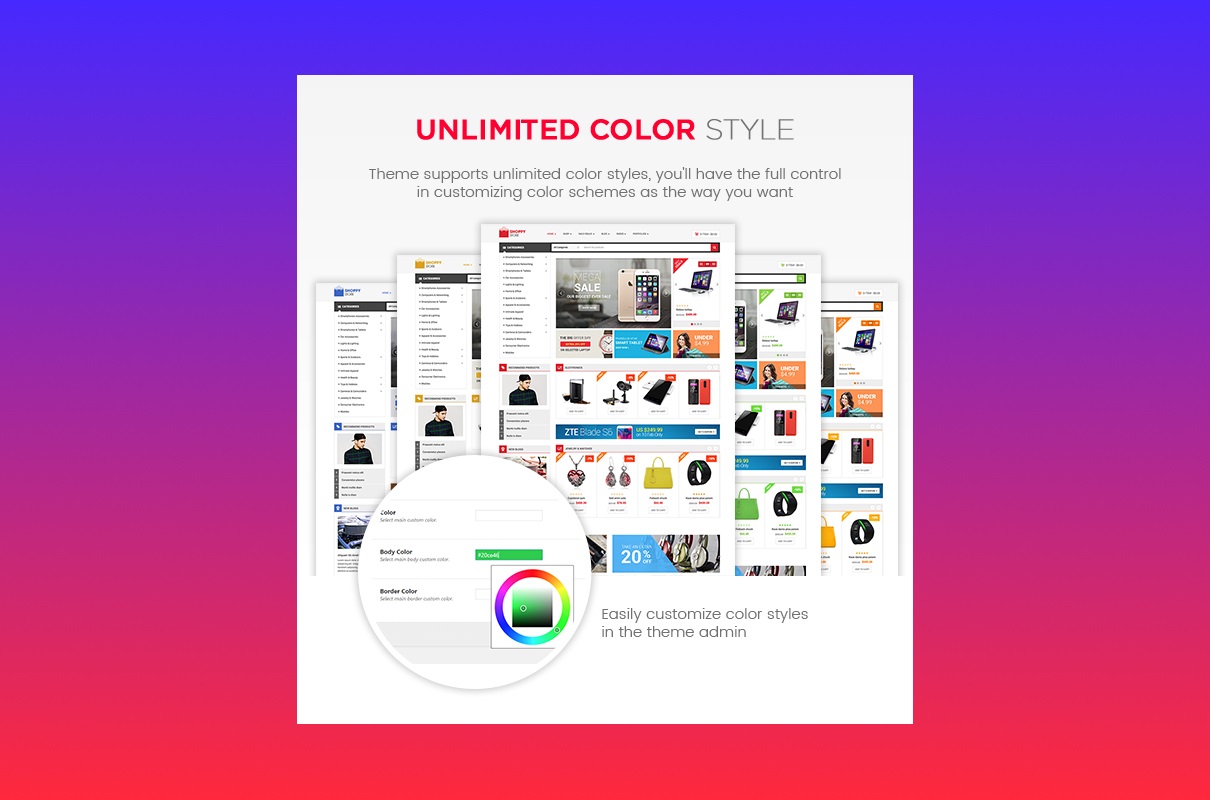 Do you want a business and make money without going to the office daily? You have come to the right page. Introducing ShoppyStore Theme. If you want to have an online store, you need this template. The design is contemporary and clean. Sell anything you want. With our offer, you get the necessary mobile app for this business. The pattern is constantly updated. All future updates are included in the price. We have done a lot of work and analyzed previous buyers' experiences. That's why you obtain a cool project. Take advantage of the opportunity, and buy the ShoppyStore WordPress layout.
Main Features of The ShoppyStore Theme
If you desire to create a website with the help of a template, you ought to decide what characteristics you require. One of the most important features of the ShoppyStore WooCommerce sample is multitasking. You have a chance to sell different products: jewelry, watches, electrical devices, furniture, clothes, shoes, etc.
Emementor
When creating a site, you require a page builder. Here you have Elementor at your disposal. It is an incredible feature. The constructor has extensive functionality. In addition, you have ready-made elements. All you have to do is drag and drop them and share your content. You don't need to download anything extra because ShoppyStore Theme has this plugin. Elementor assist you in inserting the following components:
headings;
texts, articles, posts;
images and videos;
buttons and icons;
galleries;
ratings;
reviews;
icons and pictures with the text;
Google maps;
lists with icons and social networks.
It is not a complete list. You have unlimited possibilities at your disposal. Each department has many different options. But don't worry; even if it's the first time you've encountered site customization, you'll quickly get used to it and learn. Elementor gained its popularity due to its flexibility and simplicity. Both professionals and beginners use this designer.
The plugin is equipped with a change history. You have a chance to go back to the previous version of the edit. Add a parallax effect and animation elements to make your website dynamic. The visitors love it.
Perform like a mobile application
This option is necessary because the ShoppyStore WordPress layout is designed for an online store. More and more Internet users buy goods through mobile phones. And this is not surprising because it is convenient to make purchases while sitting on the couch next to the TV, on the way to work, or lying in bed before bed. Responsive web design helps your customers to use your services easily and quickly. Your customers do not have to go to Google and search for your store. They turn on the phone and click on the mobile app. Easy peasy lemon squeezy! The audience is growing, increasing sales and your profit.
Our team took care of the development of titles for the mobile phone. Enable or disable the mobile template option in just one click. Make sure your product is of high quality, then customers will return. In addition, you have an incredible opportunity to inform customers about news and discounts through notifications. Another advantage is that the application works much faster. Remember, all popular online stores are equipped with this option (eBay, AliExpress, etc.). Go ahead, keep up with them!
Compatible with Multi-Vendor marketplace
Electronic commerce has long since moved to a new level. Now you could not only sell your product on the platform but also attract other suppliers. In this manner, you gain additional income, and your customers get a large variety of products. ShoppyStore WooCommerce sample is completely compatible with Dokan and WC Vendor. It would be best if you familiarized yourself with this option. The main goal they have in common is to create a WooCommerce store on your website. Using these plugins, you might build a platform like eBay, Shopify, Amazon, and Magento quickly and with high quality. In this way, you earn commissions from the sale of any goods. And it doesn't matter whether it's nail polish or an inflatable trampoline.
Both plugins have an intuitive interface and a professional approach. With WooCommerce, they work in the same way. The design is different. Suppliers don't need to build anything themselves. It takes a lot of time. They join you, register on your marketplace, and then have the opportunity to earn money. Everyone benefits from such a system.
Perfect design
To make a cool web project, you must consider more than just the technical component. Appearance is of great importance. You have to take care of it in the best possible way. When a client comes to your page, he should be impressed. It is good if the design is beautiful and different from others. Use a large number of elements, but not too many of them. Stick to one style. The style chosen by you should fit the entire concept of the online resource. You may select about 15 preset color schemes. If you don't like the colors we've established, customize your own. Choose any and edit your store. Add sliders for products. Then your customers view the product in more detail. A convenient mega menu helps you operate such functions as MiniCart Pro, Product AJAX Live Search, and others.
Amazing Examples of Vintage Style Web Design Video
There are more than 20 different directions in modern web design. You must figure it out if you decide to produce a website. In addition, when customizing the site, you need to be inspired by something. Surf the internet, read articles and watch videos like this. You must be knowledgeable in this area.
Project Info
Date:

09.12.2022

Client:

magentech

Categories:

WordPress

Tags:

Business, Electronics, Jewelry