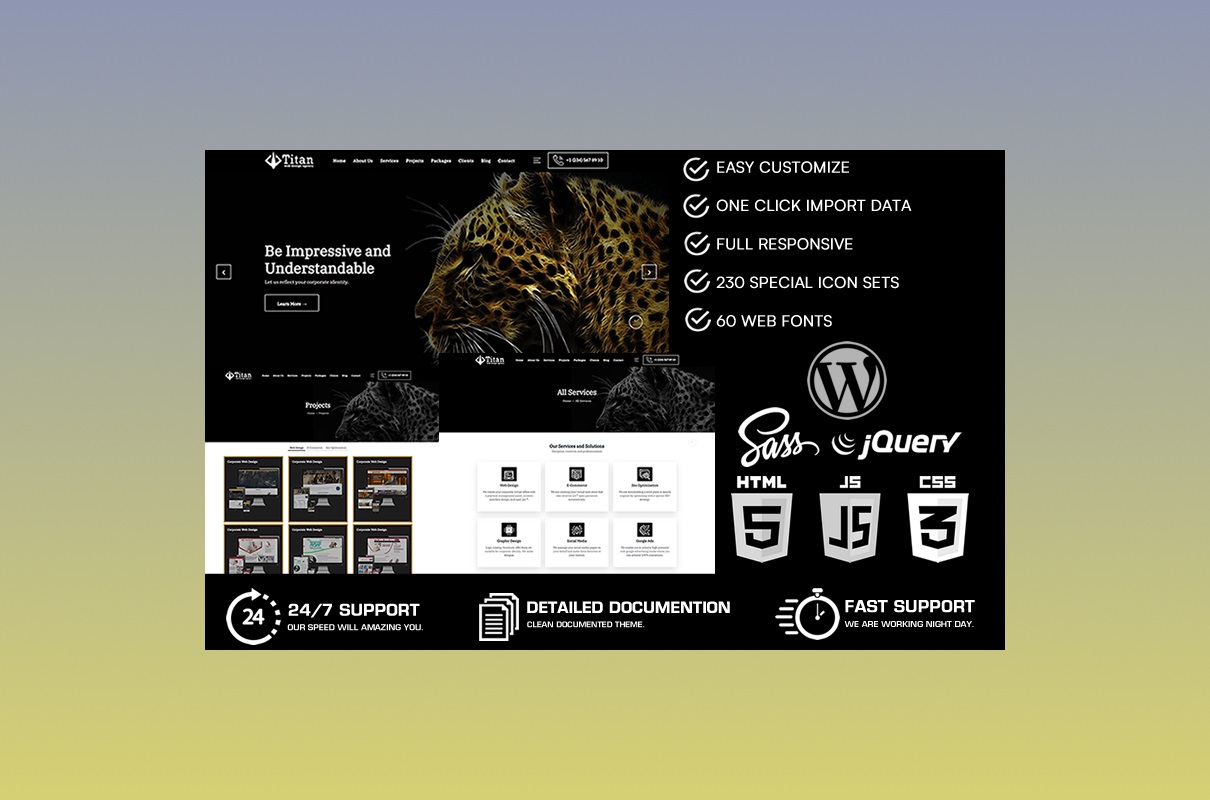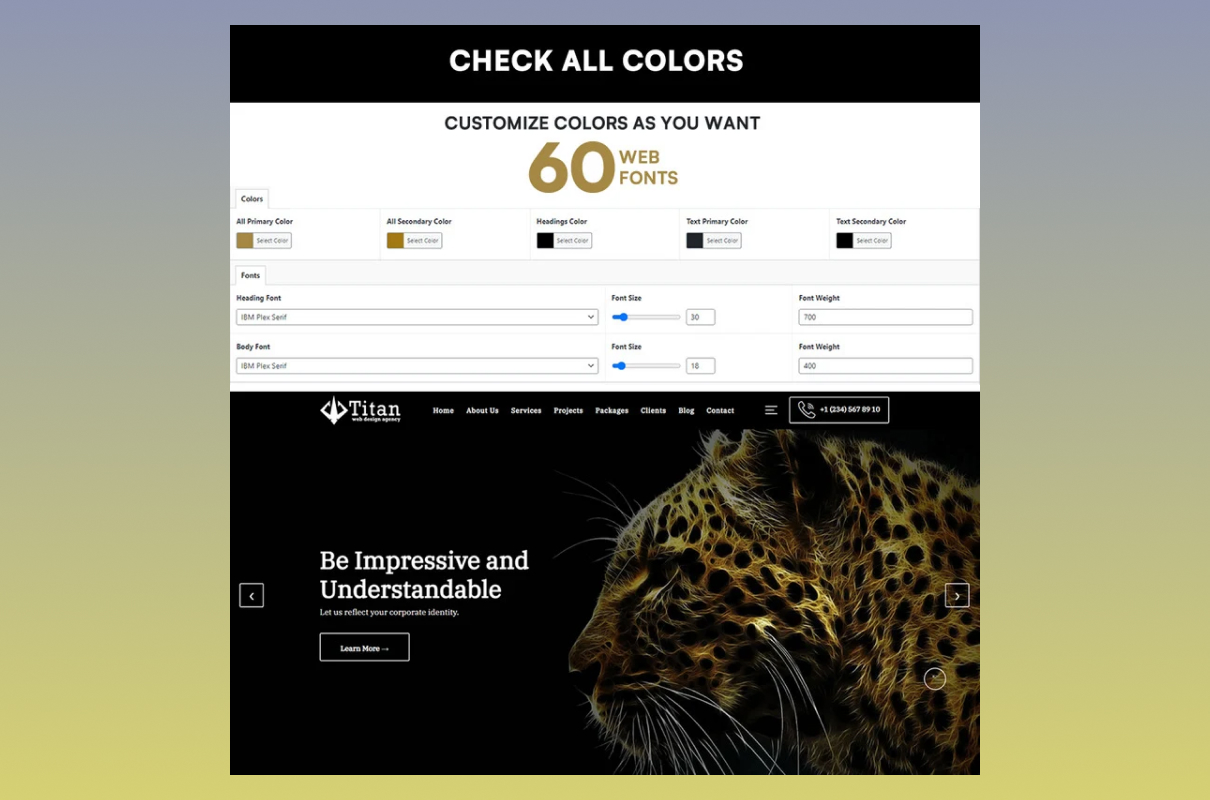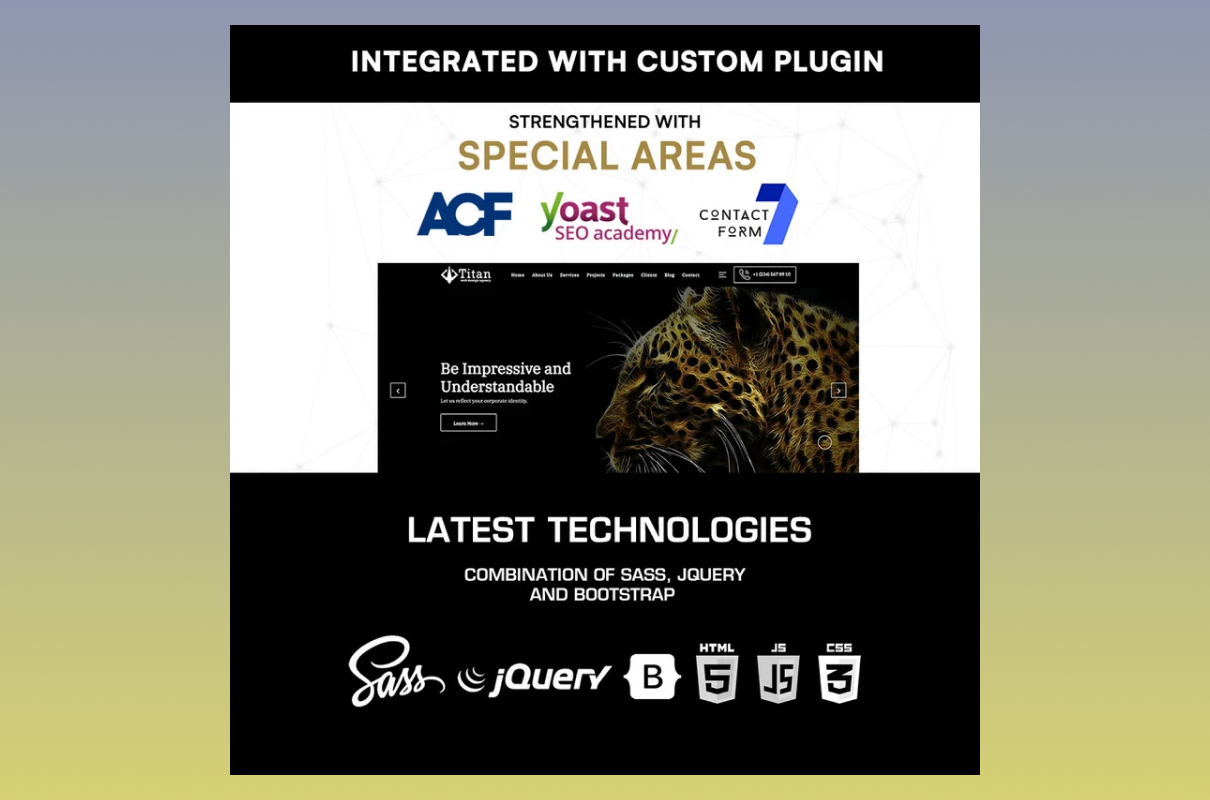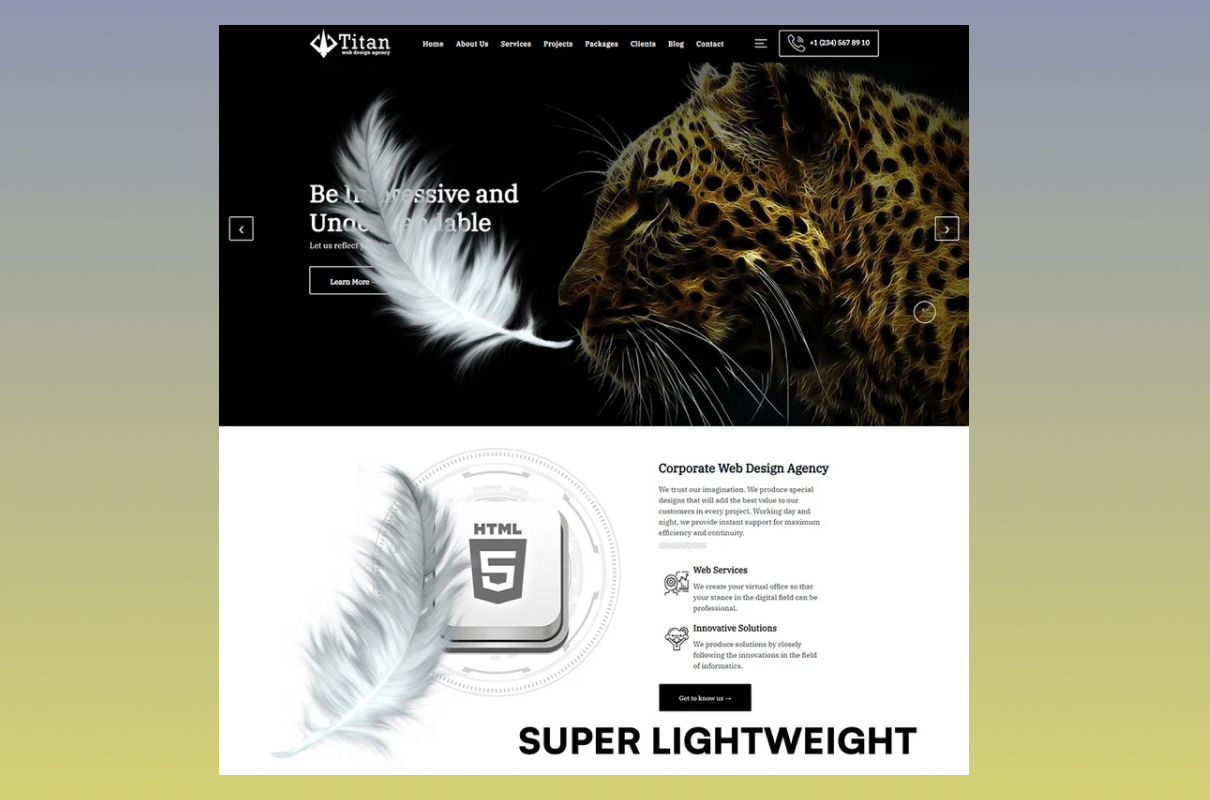 Do you use the Internet? This a stupid question, considering that this article is posted on the global network 🙂 The Internet is a necessity without which we cannot imagine a single day. We lay out routes, upload photos to Facebook, Instagram, or other social networks, pay for coffee in a cafe, and much more. We are used to it and don't notice that the Internet has become like air or water. Every time someone turns on their device and enters a browser or mobile application, they become a user of a web product such as Titan WP theme.
Creating a web resource, such as a site or a landing page, requires much effort. It is unnecessary to do it yourself because it is possible to order such services from a company that deals with this. This business is relevant and profitable. However, the irony is that such activities also require a website. Take advantage of all the benefits of this sample. A flawless and elegant design that is easy to use on any device. And this is not all.
Several Good Reasons To Buy Titan
The main page contains the entire list of functions provided by our offer. Here are a few of them.
The stunning design is predicted. The colors, lines, and all the elements look sophisticated, stylish, and modern. Adjust the colors, fonts, and icons to your liking. You have it
about 230 different settings for icons;
about 80 animated effects for elements;
about 60 fonts for texts and titles;
carousels for comments, completed works, company employees, and blog projects;
3D swiper slider and side widgets.
Successful people are always short on time. With us, you don't waste time downloading all the sample data, as you download all the necessary information in just one click. Customize different pages. Our customers have indicated in their reviews that it is easy to do.
The menu occupies important place in editing a web resource. As an administrator, you must set up all pages so the consumer may quickly find the requested information (preferably in 3 clicks). In such cases, a well-configured menu comes to the aid. You have a drop-down menu that makes any creation more comfortable and more beautiful. It is not new, and professional developers always utilize this option. I have many different types of drop-down lists:
with autofill;
with autocomplete;
with multiple choice;
with groups
Choose the most profitable option for you. It's cool when your menu has a clear hierarchy and structure (submenus, categories, subcategories, etc.).
ACF Infrastructure Includedes
Advanced Custom Fields is a WordPress plugin that helps you configure work with advanced fields. It simplifies and speeds up your work. Of course, using standard fields is not prohibited, but if you want to save time, try ACF. This plugin makes it convenient to create areas to select a picture for the main page, for example. ACF shows the selected photo during editing. Complete as many as you want by giving them different names, grouping them, and customizing them. By the way, about the groups. It is convenient since you structure your panel. Assemble the "Projects" field group. And there are others in it, for example: "Names" and "Portfolio". Change location with logistic structures. Also, these constructions indicate in which taxonomies you should keep the fields. So with Titan, you get a powerful and lightweight ACF plugin.
Who Can Use Titan?
Statistics indicate that more and more companies are going online. If you provide web services, your clients may order them without getting up from the couch. Offices have recently become a kind of archaism. Order something online, and discuss details via Skype, Zoom, or other platforms. The Titan WP theme is suitable for any business. With us, you may:
create corporate websites or individual pages
develop landings;
design mobile applications and software;
promote the company on the Internet and complete advertising (banner, contextual, etc.);
SEO site optimization;
brand creation;
server administration and configuration.
It is not the whole list of services. There are many of them. Competition in this field is also high. So you have to be ready for it. The number of web resources in the global network is staggering. There are more than a billion of them. And believe us, this number is increasing every day. So, the market is bulky. Always try to be on top, follow trends, and constantly update. Yes, this is a difficult task, sometimes, it seems that it is not possible, but it is necessary.
Thematic Graphics Video: Best Typography, Illustrations, Flyers, and Icons
On a successful website, the information is always up-to-date. If you want to diversify your material, then adapt your project to specific events or holidays worldwide. This idea is energy-consuming but effective. For example, if November is coming soon, we suggest adjusting your web resource for Halloween. Operate a variety of elements for chilly site customization, such as themed icons, flyers, pictures, fonts, and other components. Template Monster offers you a wide selection of such assortment. Keep an example of a set of icons of the holy Halloween.
Project Info
Date:

12.7.2022

Client:

GARANTIWEBT

Categories:

WordPress

Tags:

Computers, Internet, Software, Web Design