What Is an NFT and How Does It Work?
NFT is a relatively new phenomenon that is making headlines. It's sweeping the Internet, so popular CMS platforms create their ways to adjust new technologies in the stores. Shopify NFT is one of the most popular tendencies among sellers nowadays. Do you want to know more about this latest craze? So let's figure out what exactly it means.
NFT stands for Non-Fungible Token. Fungible means something that you may exchange or substitute. It always holds the same value. On the opposite, non-fungible has a unique attribute that makes it different from something else in the same asset class. Here are some examples: a painting, a theatre ticket, a video game skin, diamonds, baseball cards, etc. Some are physical and tangible, and others are digital and intangible. The token is a digital certificate stored on a secure distributed database blockchain. The principle of this system is to protect unique objects' rights. We can conclude that Non-Fungible Tokens are publicly verifiable intellectual property assets. Each of them is unique and exists in a single copy. It's impossible to divide it. And blockchain includes all information about its author, buyer, and transactions.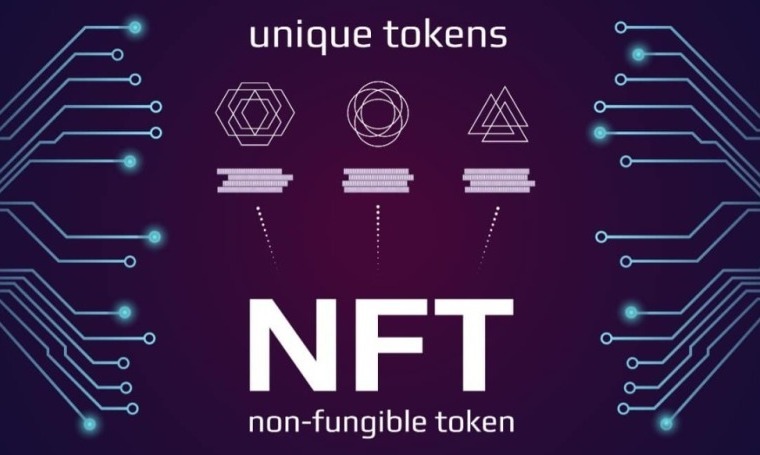 When you buy assets, a certificate comes with the token. This work is not deleted or removed from the server forever. Perpetual Storage (IPFS) will keep it. In reality, it's just a code. But this code confirms that you are becoming the only owner of this token. Gallery, museum, or individual can be the possessor. An exhibition or a catalog or just Internet resources still have it. Everyone might see this asset.
Art that only exists digitally on servers can make big bucks.
Shopify NFT in Details and Statistics
NFT's are bringing us improvements in gaming, music, art, and more. It's getting harder and more costly for small businesses to get their voice heard in this constantly expanding space. Suppose you would like to create your own marketplace and benefit from this new technology. This task looks impossible in the current market because of the limited budget and manpower.
Good to know that one of the largest online shopping platforms, Shopify, has launched a service to sell NFT items online. Now, brands have a chance to develop and sell their tokens in their stores. It means that a wide variety of websites are becoming able to sell NFTs. The customer base of this platform is growing every day due to the implementation of this new technology. It strengthened customer experience offerings.
Thie e-commerce platform allows using NFT brands to access gated content, music albums, event tickets, one-of-a-kind merchandise, and more. In this case, the owners receive a certificate of authenticity from the platform. The Non-fungible tokens portal studied industries that use NFTs more often than others. The gaming industry predictably took first place (41%), and the next was collectibles (29%). The survey also included real estate (13%) and art (4%).
It's possible to bring the e-commerce market to a new level with Shopify NFT. Just imagine that you can create a website in a few hours and start selling expensive tokens online. Just become a Shopify user to get all the benefits. Turning your digital assets into NFTs and listing them for sale on your personal website is easier than you can imagine. All your buyers need is to checkout and get the purchased works using blockchain technology.
How to Sell NFT on Shopify?
Right now, you are aware of some details on definitions, working, and the Shopify merger into this NFT business.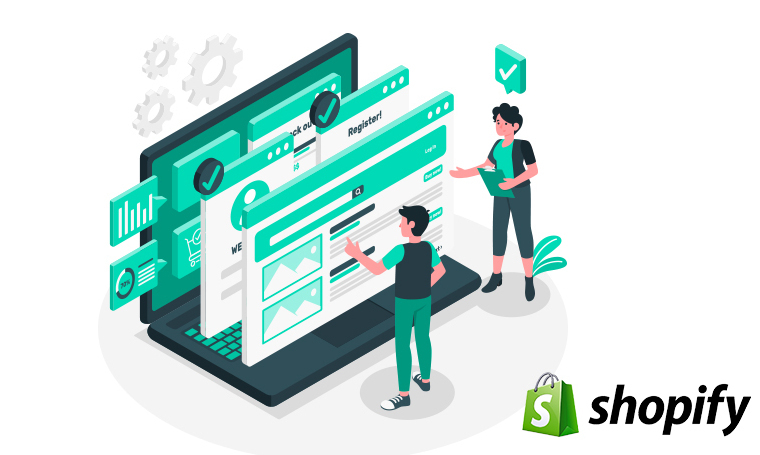 Here is a step-by-step guide on how to reach your goal of selling your own assets on Shopify:
Personal account creation. Please, go to shopify.com and check out all pricing plans. Choose the best one for your business. Fill in the forms with your personal information and make payment. Voila – account is ready.
Shopify Plus. You may join the Beta Program if you are the owner of Shopify Plus. It is a Shopify enterprise edition platform. The main purpose is to make it easy to run your online business. The price starts from $2000 per month. The cost depends on the business volume.
Personal website. There are some options on how to create a website to sell NFT using Shopify. You may find some basic themes that come by default that match your business and use them. The other way is to buy professional templates on TemplateMonster. All the themes for cryptocurrency are intuitive and easy to work with. If you want to save time, there are Shopify website creation services.
Payment systems. This e-commerce platform supports its own payment processing services, and third-party vendors and integrations. You are free to choose any of these services for your future website.
Content. Add your logo, text, and images. Visuals play an important role, and you need to take care of that. Content should match all your preferences and needs.
NFT creation. All you need is ready content and use a crypto wallet.
Pricing. Analyze the market and your competitors in this sphere. You need to establish a price that shows the real value of your asset and not overestimate it.
You may start selling your works fast and easily by following these tips.
Who Can Use Shopify NFT?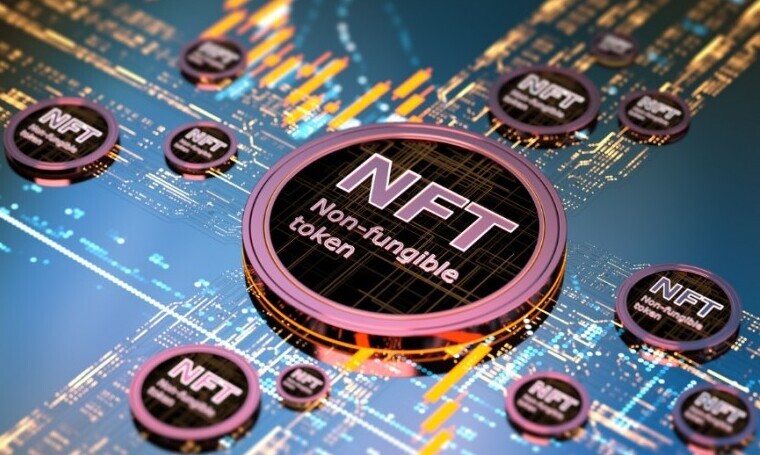 NFT Gaming
Gamers use tokens to make purchases within the game. How does Shopify NFTs work in gaming? The player can confirm his possession of achievements such as weapons, all kinds of modifications, characters, clothes, skins, and buildings. The mechanism allows players to transfer in-game items between their accounts, and resell them. It is important to understand that the player has no rights to this item. The developer owns all copyrights. The token confirms the ownership of the item by a particular player within the game.
There are even NFTs games. They are called Play-to-Earn. After passing games of this type, the participant receives a reward in the form of a token. The value of the token depends on the time spent on the game.
NFT Art
Shopify NFT tokens help you to become the owner of digitized works of art. For example, you can become a full-fledged owner or co-owner in the virtual space of a digitized version of famous paintings. After payment, the token will contain information about whether you acquired the right to own the painting and the amount you paid. All other users may see this information. This digital certificate will demonstrate that you are the one who has the right to own the work of art. In this way, you can purchase audio and video materials.
NFT Virtual Universes
Meta universe is a large virtual space, which creates a sense of presence in real-time and the effect of social interaction. You may find all kinds of events, galleries, festivals, parties, and communication with people. Users create events, add virtual objects and digital products, and use cryptocurrency to pay. And Shopify NFT adds reality to such worlds.
Benefits of Shopify NFT
This new market is developing so fast. Artists, musicians, and techs sell digital copies of memes, avatars, and video clips for millions of dollars. So, which benefits of using Shopify NFT tokens?
Preservation of copyright. The technology will help protect art from illegal copying. Everyone can check the token owner because the information is publicly available. The NFT will greatly ease the problems of establishing and confirming copyright for the authors themselves. Another benefit is streaming services license content much faster. It will shorten its publication time.
Quick operations. You don't need to spend your time getting from one place to another. Everything is digital. All sorts of token transactions are much faster than the same operations with physical objects.
Monetization of creative works. Platforms for NFTs selling, such as Shopify, give artists and other people a chance to show their creativity. And what is more important is to earn money for their talent.
Shopify NFT Related Video
To attract more customers you need to consider all the factors, especially the appearance of your site. Beautiful design and powerful functionality play an important role in creating a positive impression on NFT buyers. Please, check this video to see the top Shopify themes for NFTs on the TemplateMonster marketplace.
Shopify NFT FAQ
Why should I sell NFTs using the Shopify platform?
It is the leading e-commerce platform that is easy and fast to work with. The admin panel is intuitive, so even beginners can deal with that. Shopify NFT selling doesn't require any coding or cryptocurrency skills. You can use any payment system that you want, even credit and debit cards. Templates for Shopify NFT websites look really amazing. They will help you to impress customers with their professional interface and attractive design.
Who can benefit by creating Shopify NFT tokens?
Creatives might earn money for their skills and professional works. It's also a perfect way to find new clients and become a popular artist. It simplifies the logistics of delivering works of art digitally. Some traders and investors buy these works in the hope of reselling them profitably. You can create and sell NFT images, paintings, gaming characters, memes, and so on.
Why is Shopify NFT so popular?
The Shopify NFT popularity refers to progress in the blockchain infrastructure itself. Another reason is self-isolation. Many people began to pay attention to new financial digital instruments. The information noise around them also played a certain role in the revival of this technology. The appearance of big names in the news headlines next to the NFT could not fail to attract attention to them. It's one thing when people talk about NFT in narrow gaming communities. And it's another thing when such celebrities as Elon Musk, Banksy, or Paris Hilton issue their tokens.
What happens with Shopify NFT after someone buys it?
The buyer is becoming the owner of the NFT token. It remains in the public domain, but now everyone will know who owns it.